Automotive
Published on February 8th, 2023 | by Sounder Rajen
0
2024 G06 BMW X6 Revealed With Electrifying New Changes
The new BMW X6 now has a bigger grille and bigger improvements
If I could think of just one word to sum up everything about the BMW X6 SUV, it would have to be big. It's got a big engine (at least for the top spec models), big power, big style and it's a big car. Now in its third generation, the 2024 facelift of this car goes even bigger than before… well, in most ways.
So while the new 2024 BMW X6 is the same size as before, a few key design changes, especially in the front and rear, make the car look a bit bigger than before. Aside from that, of course, the side profile now looks a bit sleeker but does not change the overall perceived size from that angle.
Moreover, the interior is where all the exciting changes happen to be in the all new BMW X6. Just like with the 2024 BMW X5, the car now features the newer version of the BMW interior complete with a curved continuous infotainment screen and digital driver display and gear switch replacing the outgoing shift-by-wire lever.
The new BMW X6 also features a new slimmer headlight design just like the X5 and also now has a new kidney grille with a surround and bars in pearl-effect chrome. The car also features new vertical air breathers that make the whole front end of the car look wider and give it a more "stanced" look.
On top of that, the new 2024 BMW X6 also comes in a few different powertrain options such as a newly developed 4.4 litre V8 which is paired too a 48V mild hybrid system being the top of the range as well as the usual 3.0 litre 6-cylinder petrol and diesel options we are used to seeing.
All BMW X6 models are paired to a new 8-speed transmission which, as mentioned earlier, is set up to a switch type gear selector now. All-wheel drive models are also calibrated in such a way that the car will operate with a rear wheel drive bias which maximises traction, agility and directional stability on any surface in all variants.
Naturally, being the first car to start the whole coupe SUV craze, the new 2024 BMW X6 is equipped with all the latest BMW Advanced Driver Assistance Systems (ADAS) to ensure maximum safety for everyone in the car. Not bad for a vehicle that sacrifices practicality for style.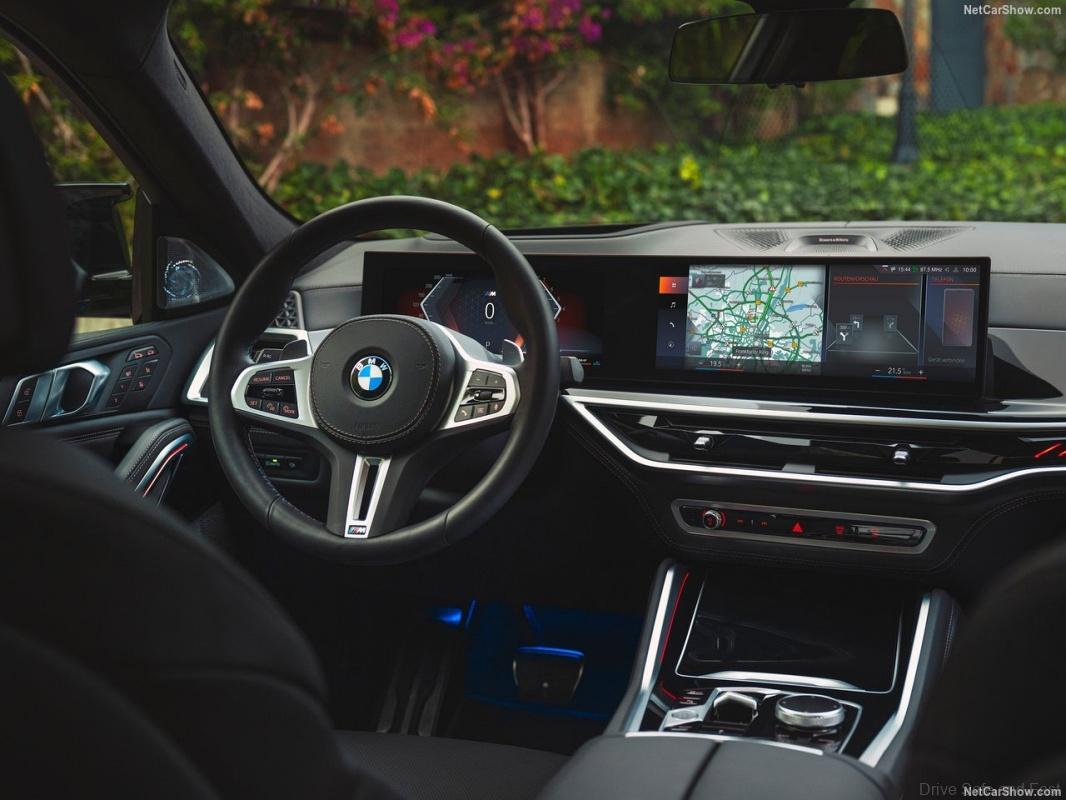 Either way, the first generation BMW X6 proved to be a big success and now over a decade later, it is taking everything that made it big and going bigger, both metaphorically and physically. For now, there is no official word on whether it will be launched in Malaysia, but expect news on that in a while.
So what do you guys think of the new BMW X6? Are you excited to see it land in Malaysia?