Cars
Published on February 3rd, 2023 | by Subhash Nair
0
Honda City Hatchback e:HEV RS Is A High Tech Hatch With A Small Footprint
Who is the new Honda City Hatchback e:HEV RS aimed at and what are its advantages?
The Honda City Hatchback e:HEV RS caters to a very specific niche of Malaysian car buyers. The standard petrol model works perfectly well for those who just need simple, practical motoring needs handled. It's a nice upgrade for the young person who has spent a decade with a Myvi or Axia and is looking for something with better driving character and a little more brand prestige. However there's also another smaller market of Malaysians who have the money for something expensive and tech laden, but don't want anything too large. That's exactly the kind of customer this variant of the City Hatchback was made for.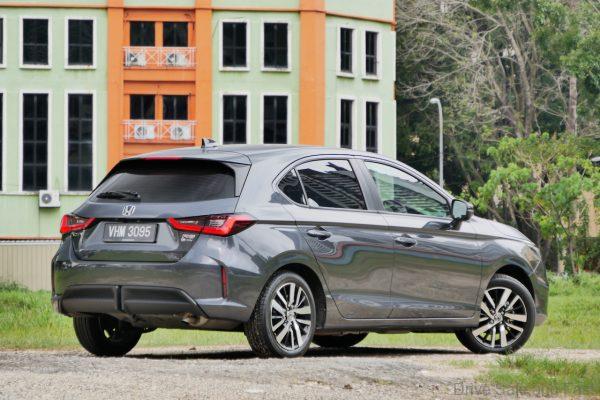 Introducing an expensive version of their smallest hatchback model is not an unprecedented move by Honda Malaysia. Back in 2012, the company put the 1.3L IMA hybrid engine in the Jazz and sold it here for RM94,800. Accounting for inflation and the increase in performance, tech and features, the City Hatchback e:HEV RS is actually reasonable just shy of RM110,000.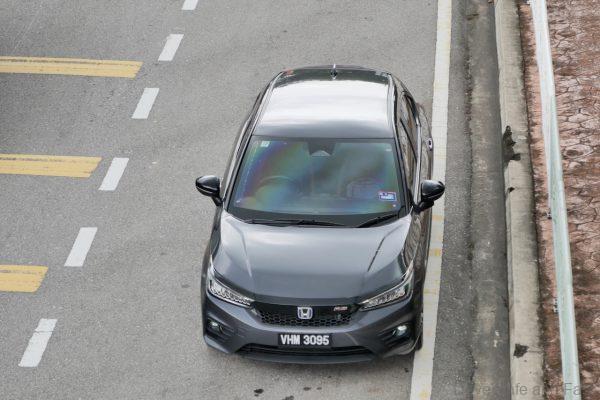 The City Hatchback e:HEV RS has three key advantages over not just the petrol variant, but also its Toyota rival.
The first advantage is that it has some very impressive, flagship level hybrid technology under the hood. To me, the e:HEV system makes more sense than any other approach to electrification. You don't ever need to plug it in, the wheels are driven by the electric motor by default at lower speeds and it automatically switches to the petrol engine at cruising speeds.
The whole package doesn't even compromise on luggage space either, though the spare is gone to accommodate the battery pack.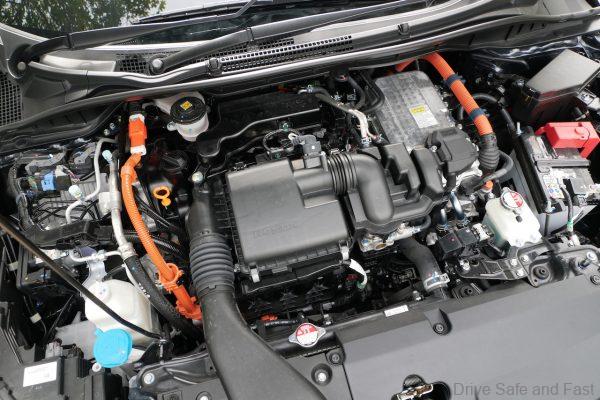 It also takes output from both when you ask for maximum acceleration – an all of this is managed elegantly behind the scenes. To the driver, it all works just like a regular petrol car but with an extremely responsive throttle and with minimal fuel consumption (3.6L/100KM). You even fill it up with the same RON95 petrol.
The second advantage is the look and feel. The 'RS' is more than just a badge here. You get an entirely different look inside and out for the City Hatchback. Dual tone wheels, a set of aggressive looking front and rear bumpers, and glossy black bits really make a huge difference.
The first impression of this version of the City Hatchback is that it looks like something from a slightly more upmarket brand than Honda. It's a good job too, given the e:HEV RS model costs close to RM15,000 more than the most expensive petrol variant. And the upgrades to perceived quality are also found on the inside too.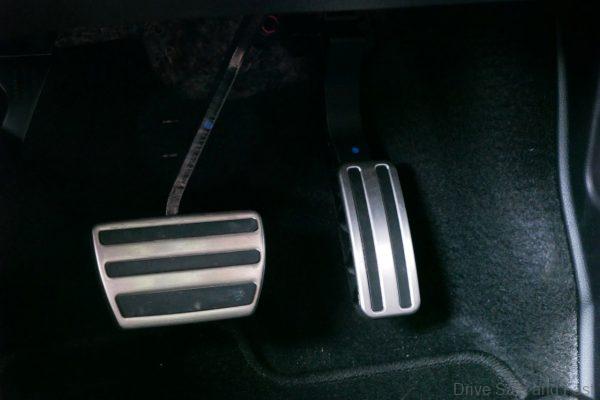 Sport pedals with metal finishing, semi-leather upholstery with red highlights, red stitching on the leather bits. It all comes together very nicely.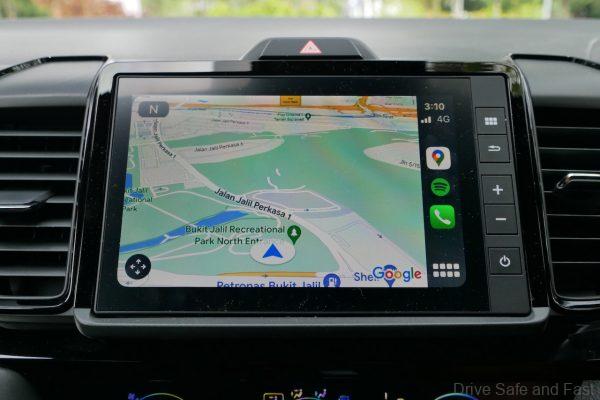 The final advantage is that it feels like a car that got a lot of love from the engineering department. Honda didn't just throw in their e:HEV powertrain and call it a day. They clearly looked at what ways electrification could add value to the customer. The Remote Engine Start function here can get the air conditioning going to cool the cabin down before you enter but thanks to the larger battery, this model does it without any tailpipe emissions or engine noise. They also upgraded the rear brakes to solid discs to deal with the increased performance and weight.
At the same time, this upgrade also enables Honda to install an Electric Parking Brake with Auto Brake Hold, rare in this segment. This version of the City also comes with Honda Connect, allowing owners to track their vehicle's location, use certain car features, book service appointments and so much more on an app.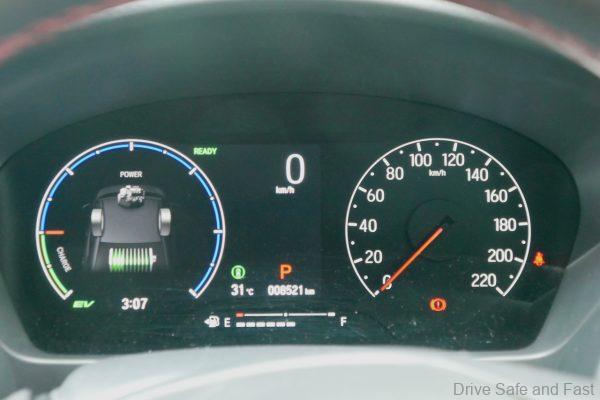 That being said, it's not for everyone. The Honda City Hatchback e:HEV RS costs RM109,800, meaning slightly larger crossovers are just within grasp for this demographic. If you really need the extra space, then a crossover maybe a compact MPV might be the way to go. But if compacts are your kind of thing, then this version of the City Hatchback makes a lot of sense. It also doesn't get everything right. It can get a little tiring to hear the petrol engine kick in at random to keep the batteries charged. It's also strange that on such a high tech vehicle there are no power adjustable seats and only the driver's window gets Auto up and down functionality. Beyond those complaints, it's actually quite a great package for someone who wants a green car that's easy to maneuver.