Motorcycles
Published on February 9th, 2023 | by Sounder Rajen
0
Triumph Motorcycles Revamps 10 Iconic Bikes With The Chrome Collection
10 Triumph motorcycles are about to look even better
Motorcycle enthusiasts, you know it, you love it, you respect anyone who rides it, it can only be the brand, Triumph. Triumph has some of the best designed bikes on the market and now the brand is taking 10 of its most iconic models and revamping them in a new chrome covered look with the chrome collection.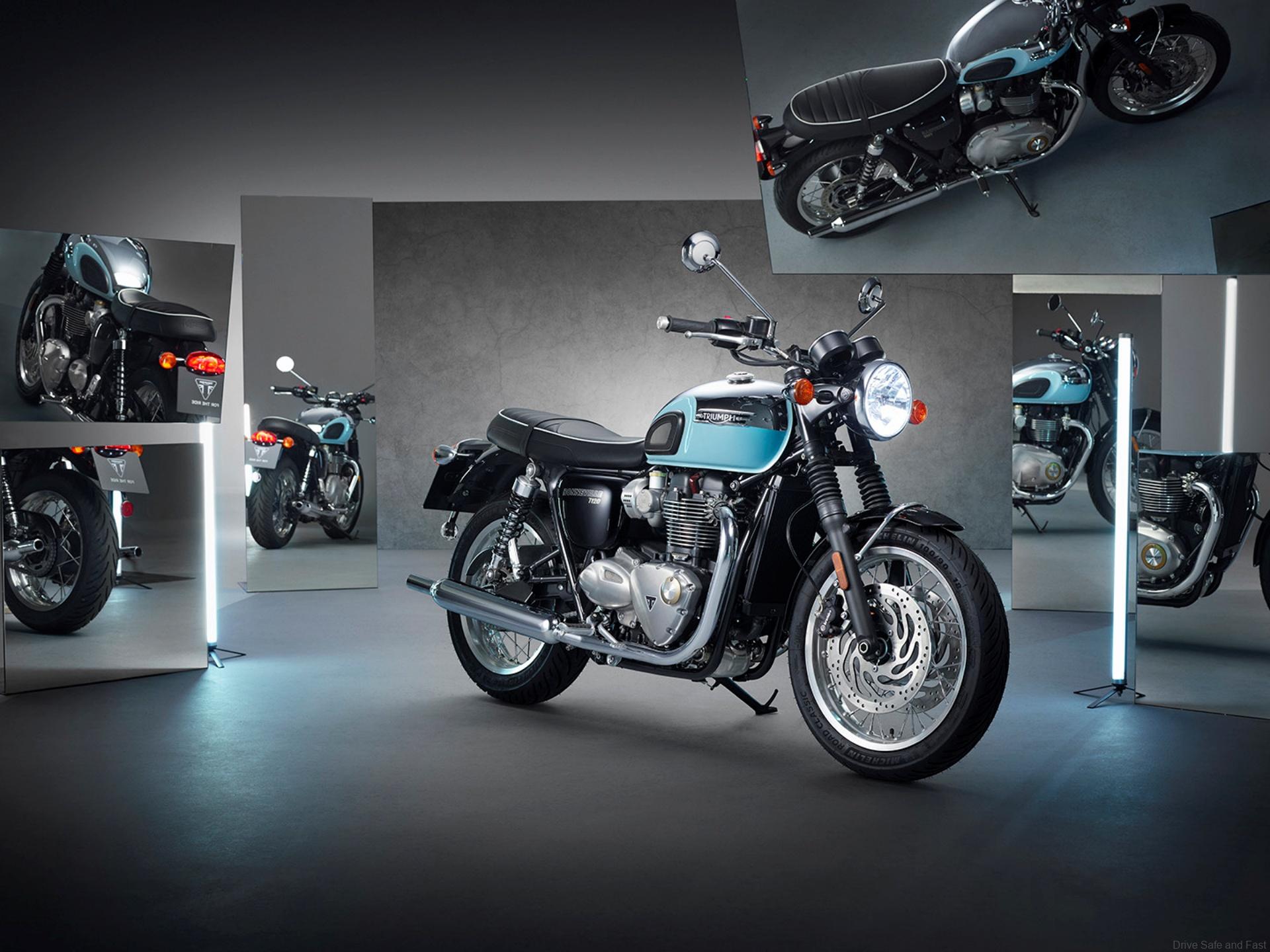 These 10 Triumph motorcycles will each feature a new beautiful and unique chrome design that is inspired by the classic custom look, but made better in every way. After all, there is something inherently mesmerising about the purity and "blank canvas" type colour of chrome in anything.
Moreover, this chrome makeover is beautifully executed by Triumph's world-class design and manufacturing teams, thus giving us a new and shiny look but one that does not stray from the original masterpiece that is the motorcycle itself.
Naturally, the chrome collection will be made available in limited numbers. How limited? It will be available for one year only and each Chrome Edition motorcycle will perfectly showcase the craft and capability of the Triumph teams that have perfected the skill of chrome detailing over the years.
On top of that, the new chrome collection motorcycles are beautifully and sensitively incorporated into each of these ten iconic motorcycles. This makes the chrome finish all the more special as each one is specifically made for the corresponding Triumph motorcycle only.
Chrome Edition riders can also enjoy the thrilling performance, neutral handling and modern capability of the latest generation line-up, amplified by a truly exclusive, custom-inspired look that you can only get when you choose the Triumph brand.
The ten Triumph motorcycles that will get the chrome treatment are the New Bonneville Bobber, New Bonneville Speedmaster, New Scrambler 1200 Xe, New Scrambler 900, New Speed Twin 900, New Bonneville T100, New Bonneville T120, New Thruxton Rs, New Rocket 3 Gt And New Rocket 3 R.
What do you guys think about the Triumph chrome collection? If you're interested in one then head on over to the Official Triumph Chrome Collection Website to find out more today.