Automotive
Published on March 3rd, 2023 | by Subhash Nair
0
Aramco Partners With Geely & Renault Group to Create Powertrain Technology Company
Aramco, Renault and Geely will all work on powertrains together.
Saudi Arabian oil giant, Aramco, has signed a letter of intent to potentially invest in a new powertrain technology company (PWT) with Geely Holding Group (Geely Holding) and Renault Group. The new company will focus on developing internal combustion and hybrid powertrain technologies, with Aramco's investment aimed at supporting the growth of the company and contributing to research and development in synthetic fuels and hydrogen technologies.
Geely and Renault Group will retain equal equity stakes in the new independent entity, which will have a combined capacity of over five million internal combustion, hybrid, and plug-in hybrid engines and transmissions per year. The company will supply over 130 countries and regions, with a global network of 17 powertrain plants and five R&D centers across three continents.
According to Daniel Li, CEO of Geely Holding Group, Aramco's investment in the PWT represents recognition from global industry leaders in the company's future business prospects and vision for pioneering low and carbon-free fuels such as methanol and hydrogen. Luca de Meo, CEO of Renault Group, added that the partnership with Aramco will raise the joint powertrain company to the next level and give it a head start in the race towards ultra-low-emissions ICE powertrain technology.
Aramco's entry into the new PWT brings to the table unique know-how that will help develop breakthrough innovations in the fields of synthetic fuels and hydrogen. Mohammed Y. Al Qahtani, Aramco Executive Vice President of Downstream, said that the letter of intent represents a new milestone in the company's ongoing commitment to transportation technologies and presents a platform to support Aramco's research and development in engine innovation.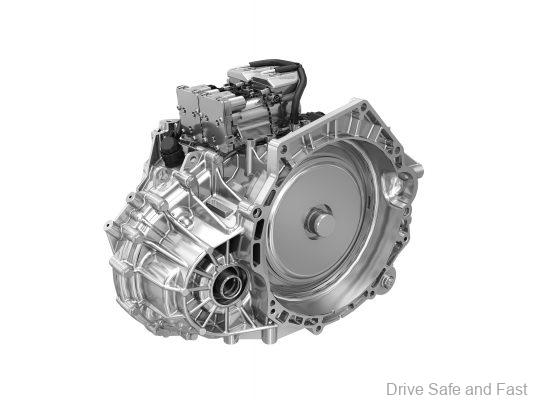 The partnership between Aramco, Geely, and Renault Group is a significant development in the automotive industry, as powertrain technology plays a crucial role in reducing emissions and achieving sustainability goals. With increasing pressure on car manufacturers to meet stringent emissions regulations, the demand for more efficient and environmentally friendly powertrains is on the rise.
The new PWT company will be dedicated to developing cutting-edge technology that meets these demands, with a focus on low and carbon-free fuels. The partnership between Aramco, Geely, and Renault Group is expected to accelerate the development of powertrains across the automotive industry and aligns with Aramco's broader efforts across its global operations.
The announcement of the new PWT company comes at a time when the automotive industry is undergoing significant changes, with a shift towards electric and autonomous vehicles. However, while electric and hybrid vehicles are becoming increasingly popular, they still only account for a small percentage of new vehicle sales. This means that internal combustion engines will continue to play a vital role in the automotive industry for the foreseeable future.
The new PWT company will focus on developing internal combustion engines and hybrid powertrains, with a view to making them more efficient and environmentally friendly. Synthetic fuels and hydrogen are expected to play a crucial role in achieving this goal, as they have the potential to significantly reduce emissions from internal combustion engines.