Motorcycles
Published on March 22nd, 2023 | by Subhash Nair
0
Blueshark R1 Electric Scooters Launched In Malaysia
Blueshark R1 Electric Scooter presents affordable electro-mobility to Malaysia.
Ever wanted to adopt the electric vehicle lifestyle but were too worried that it might break the bank or be too impractical for interstate travel? Well, now you can dip your toes in a bit of electric two-wheeled fun with the Blueshark R Series electric scooters. The R Series consists of two bikes – the R1 and R1 Lite.
Both bikes come with swapable dual batteries (lithium iron phosphate type) with a combined capacity of 2880wh enabling 110km of range. Charging from 0-100km/h at home with a charging cradle takes 3.5 hours. The bikes feature a high-speed permanent magnet electric motor capable of 201Nm of torque. The top speed is 80km/h.
While the R1 and R1 Lite are pretty similar, there are major differences:
R1
R1 Lite
Sensors
74
68
Instrument Cluster
10″ full-colour HD IPS
10″ mono-colour LED
ADAS
Dual Cameras & Dual ultrasonic sensors
–
OS
ArkRide Smart OS, Bluetooth connectivity, media playback, OTA updates, driving recorder
–
GPS
On-Scooter Navigation
–
Price (vehicle only + RM79 montly battery rental)
RM9390
RM7190
Price with battery
RM14,800
RM12,600
Colour choices
– Blueshark Blue
– Darksea Black
– Spindrift White
– Seashell Pink
– Coconut Brown
– Coastal Beige
– Pine Green
– Darksea Black
– Spindrift White
Private customers purchasing the R1 will get a charger, 2 charging cradles and a bluetooth key.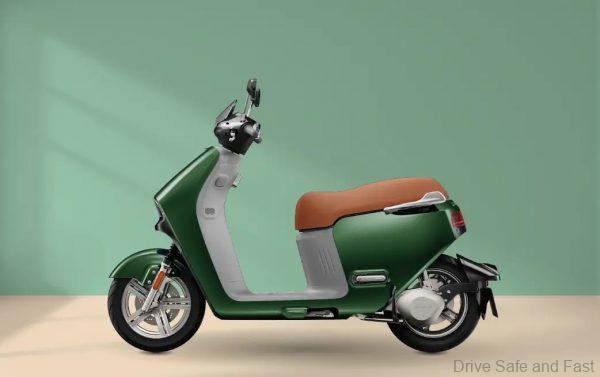 Corporate customers can rent these bikes at the following rates:
Blueshark R1​​ – RM 547 per month
Blueshark R1 Lite​ – RM 487 per month
This price includes the vehicle, its battery, a Bluetooth key and a Sim card. It also includes scheduled maintenance and wear-and-tear parts replacement.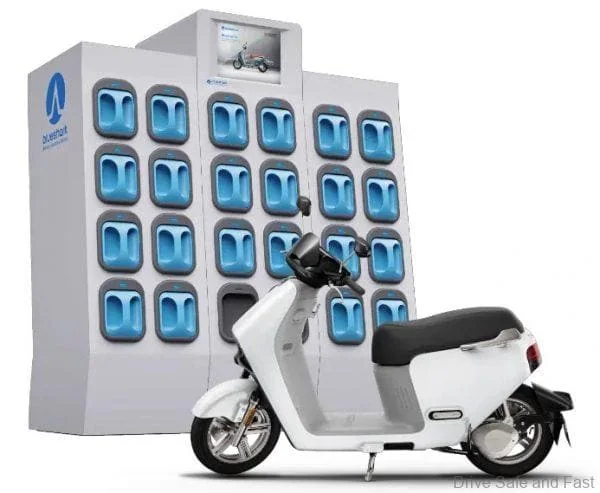 BlueShark is also offering a full-fledged battery swap program, allowing users to quickly and easily swap their battery pack for a charged one at selected stations. This would be ideal for customers who don't have 3.5 hours to recharge for an additional 110km of range.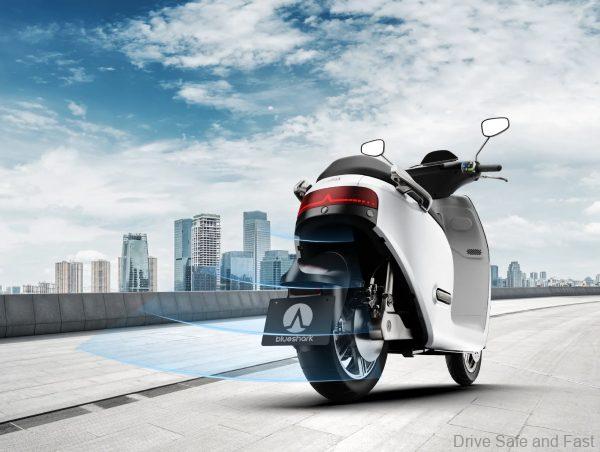 BlueSwap Battery Subscription Plans
– BlueSwap Lite (RM59/month, up to 36 battery swaps)
– BlueSwap Standard (RM99/month, up to 70 battery swaps)
– BlueSwap Pro (RM139/month, up to 120 battery swaps)
– BlueSwap Flex (RM1.95, pay-per-swap)
Blueshark has also put the bike through its paces with a Pilot Programme involving 50 e-hailing delivery riders. The riders tried these bikes out for a month with battery swap stations located at select Petronas stations.