Automotive
Published on March 28th, 2023 | by Subhash Nair
0
Geely Auto Shares Solid 2022 Financial Results
Geely Auto Delivers Resilient Performance and Focuses on Technology and Sustainability
Geely Auto has delivered an outstanding financial and operational performance in 2022 despite the challenging market conditions and pandemic-related disruptions.
Brand Performance
Geely Auto delivered a total of 1,432,988 million vehicles, with its higher segment flagship models driving the brand's growth. In 2022, the overall sales of Geely Auto's high-end flagship product series reached 252,787 units, accounting for 23% of total sales. Its highest monthly volume exceeded 30,000 units, and the average selling price reached 150,000 RMB. Geely continues to push for the expansion of high-end products in 2023. They've also consolidated their 'Geometry' brand into an entry-level electric product series. For 2023, Geely Auto has set a target of 1.65 million vehicles sold.
Electrified Performance
In 2022, sales of new energy and electrified vehicles (including Geely Auto, Geometry, Lynk & Co, Zeekr, Livan) reached 328,727 units, an increase of more than 300% YoY. The proportion of new energy and electrified vehicle sales for the company reached as high as 30% in a single month.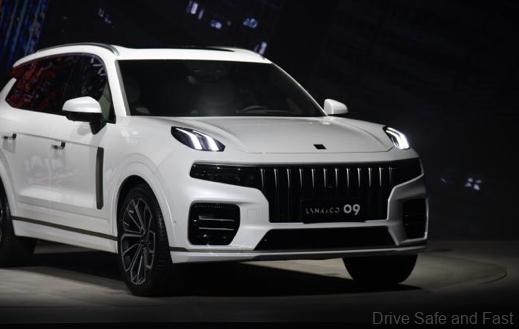 Overseas Expansion
Overseas export sales reached 194,242 units, an increase of 72.4% YoY, surpassing the industry average growth of 56.7%. For the Geely Auto brand, the Coolray, Azkarra, and Tugella products held their places as market segment sales leaders in several countries.
Technology Sharing
Through the sharing of technology products and services, the company has continued to accelerate the diversification of its income and profit streams in 2022. Net revenue from technology licensing and other services reached 1.66 billion RMB, an increase of 29.9% YoY.
In May 2022, the company announced it would take a stake in Renault Korea Motors and introduce new hybrid technologies and products to the Korean market. The new jointly Geely Auto and Renault developed products will utilize Geely's world-class Compact Modular Architecture and Geely's advanced hybrid technologies.
ESG
The company's full lifecycle carbon emissions dropped by 8% per vehicle in 2022. The company's commitment to ESG has pushed its MSCI ESG rating from BBB to A.