Automotive
Published on March 1st, 2023 | by Subhash Nair
0
MITI Aims To Roll Out 3100 Chargers In 2023, But Where Are They?
MITI says Malaysia will have 4,000 EV chargers by the end of 2023.
Earlier this month, the Ministry of International Trade and Industry (MITI) announced plans to provide up to 4,000 electric vehicle (EV) charging points by the end of 2023, with the goal of having 10,000 charging stations by 2025. The charging stations will include 1,000 direct current units and 9,000 alternating current charging units. This plan is in line with Malaysia's Low Carbon Mobility Blueprint 2021-2030, which aims to have EVs and hybrid vehicles account for at least 15% of the total industry volume by 2030.
As we previously reported, 10,000 charging units by 2025 is quite a lofty and expensive goal. With this latest statement from MITI, we see that our article's prediction of 10% DC Fast Charging stations was a correct estimate.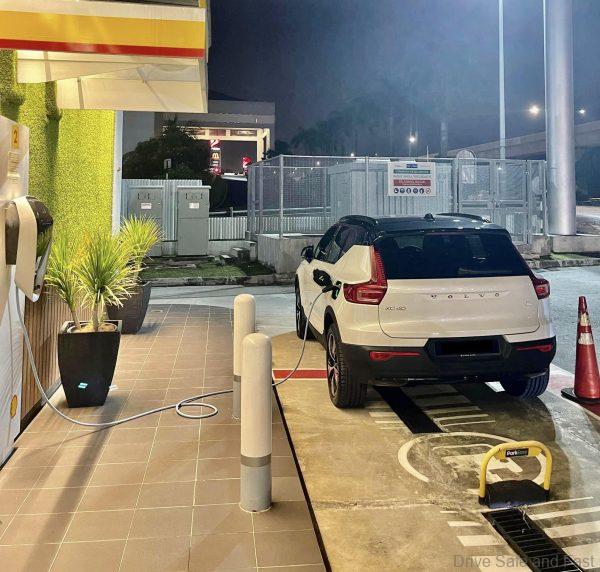 DC Fast Chargers are not something consumers can buy off Shopee so getting accurate pricing is tough. Some estimates put 50kW DC Fast Chargers at around US$28,000 or RM122,000 per charger. 1,000 of these would cost RM122 million, and these aren't even the faster and more expensive 90kW chargers that many consumers would prefer.
22kW AC Fast Chargers are relatively inexpensive in comparison. These typically take a few hours to fully charge an electric vehicle. ABB, a reputable OEM, will install a 22kW Charger for just over RM5,000. They even have an official Shopee store to make ordering one easy. The government's planned 9,000 AC Chargers would require an investment of RM45 million.
Financial realities are one thing. There's also the actual practical hurdle of installing that many EV chargers in such a short amount of time. MITI's plan for 4000 chargers by the end of 2023 was announced at the start of February. Let's say they start this roll out in March 2023 with the assumption that there are already 900 chargers installed nationwide. There should be 270 AC chargers and 30 DC chargers being installed every month. We don't see this as a realistic goal at all.
Tesla's application to establish itself in Malaysia was approved just today. Their company has quite an extensive 'Supercharger' network capable of 72kW – 250kW DC Fast Charging. In North America, the Supercharger network spans across over 1700 stations. Perhaps the Malaysian government's goals could be bolstered by Tesla's presence here but we doubt they'll reach their targets given the lack of affordable EVs on the market even with tax-free pricing.