Automotive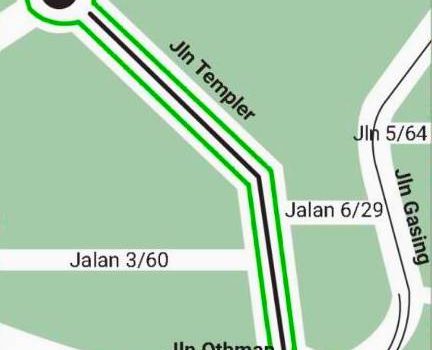 Published on March 2nd, 2023 | by Daniel Sherman Fernandez
0
Petaling Jaya Contraflow Trial Has Started, Take Note Please
Traffic Advisory for Petaling Jaya residents, especially those drivers that frequent Jalan Gasing, Jalan Othman, Jalan Templer to get to the heavily used Federal Highway.
The trial contraflow started on the 1st of March 2023 and here are some guidelines for drivers who might be caught unaware.
Interestingly, this is just a three-month road closure (trial period) starts from 5pm to 7.30pm every day except Saturdays, Sundays, public holidays and when it rains.
1. *Jalan Gasing residents who are headed to Old Town / Jalan Othman / Jalan Templer (in the direction of Jalan 222 and Federal Highway)* : the very last exit you can use is Jalan Anak Gasing 6/5 [Jln Anak Gasing 6/5 ➡ Jalan Tinggi 6/12 ➡ Jalan Selangor]. Alternatively, you can use Jalan Changgai earlier [Jalan Changgai ➡ Jalan Selangor OR Jalan Changgai ➡ Jalan Sultan ➡ Jalan Penchala, etc].
2. *Meanwhile, if you miss either of these exits*, you can make a U-turn under the Gasing Flyover to head back towards Jalan Anak Gasing 6/5 or Jalan Changgai.
3. Residents from Petaling Garden, Gasing Indah and Gasing Heights can exit onto Jalan Gasing at either Jalan 5/64 OR Jalan 5/60 and make a U-turn under the Gasing Flyover to head back towards Jalan Anak Gasing 6/5 or Jalan Changgai.
4. If you continue towards the Jalan Gasing-Jalan Templer-Jalan Othman crossroads, you can ONLY TURN left and head towards Jalan Kelang Lama.
If that was not your intention, you would need to continue, turn right on Jalan Kelang Lama and then make a U-turn near Taman Sri Manja to come back.
Just so you know. Do you ever wonder just how long you spend in traffic? Well, the average number of time the average Malaysian spends in traffic jams every month is about 44 hours, in the Klang Valley Area, at least.
Essentially this means we spend almost two whole days in traffic every month.
Will this contraflow solve our traffic issue? Well, as a Petaling Jaya I don not think so and instead we should be removing parked cars along major roads, along the front of University Hospital and in front of schools and eateries as they are the first line of traffic jam initiators.
This message above has been brought to you by the PJ Section 5 Residents and thank you Star Graphics.