Motorcycles
Published on March 10th, 2023 | by Daniel Sherman Fernandez
0
Royal Enfield Hunter 350 Arrives in Malaysia Priced From RM22,000
The Hunter 350 is the fastest selling bike for the brand right now.
Royal Enfield is an iconic British motorcycle brand that was NOT taking seriously in Malaysia until the arrival of a new distributor in May 2022.
Didi Automotive Sdn Bhd took over the brand in 2022 with one objective, to make Enfield a household biking name and in just a short few months they are moving fast to achieve that.
The average Malaysian 2-wheel enthusiast right now knows about the existence of the Royal Enfield in Malaysia and the next step is ownership which is made easy with low interest rates and easy monthly installments.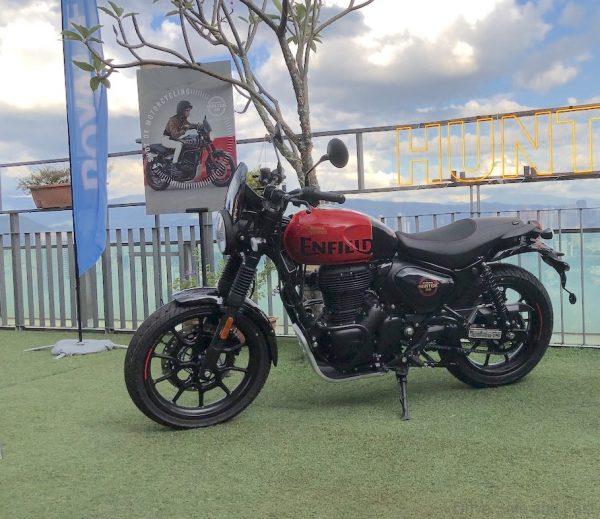 With a growing small scooter and kap-chai market, small wage earning Malaysians will continue to buy mobility under RM10k or so.
This is a segment dominated by Japanese and some lesser known Taiwanese brands.
Meanwhile, with its effective cost ownership and high reliability, Royal Enfield is the upgrade brand that many commuter bikers will be aspiring to in the coming years and the Hunter 350 with a price tag that starts from RM22,000 makes a lot of sense (with monthly installments from RM400.00 only).
Designed to be very easy to ride in traffic and even long distance, this is a comfortable motorcycle with nimble handling to take on our daily inner city traffic.
Distributor, Didi Resources is expanding their network, with a new outlet in Juru, Butterworth and plans for 5 more in the coming year which will make the Royal Enfield brand more accessible around the country, including Sabah and Sarawak.
Meanwhile, here are the specifications for the Hunter 350. The Hunter 350 is based on the J-Platform which is already in use with the fast selling Meteor 350 and Classic 350.
Powered by a 349cc BS6 engine that delivers 20.2bhp and 27Nm of torque, it may not be the fastest 350 from standstill, but it is the most fun.
With front disc and rear drum brakes, Royal Enfield Hunter 350 comes with an anti-locking braking (ABS) system. This Hunter 350 bike has a fuel tank capacity of 13 litres.
There are two variants of the Hunter 350 arriving in our showrooms with a price of RM22,000 for the Dapper White, Dapper Ash, Dapper Grey versions. The technically identical but slightly more striking Rebel Black, Rebel Blue, Rebel Red bike will arrive at just RM22,200.
We might be taking ownership of the Hunter 350 as it makes for a good upgrade from our humble Vespa. The Hunter 350 has an 800mm seat height, narrow step-over and wide bars which offers our 5-foot seven-inch torso almost perfect inner city riding comfort. A riding review will arrive soon.