Cars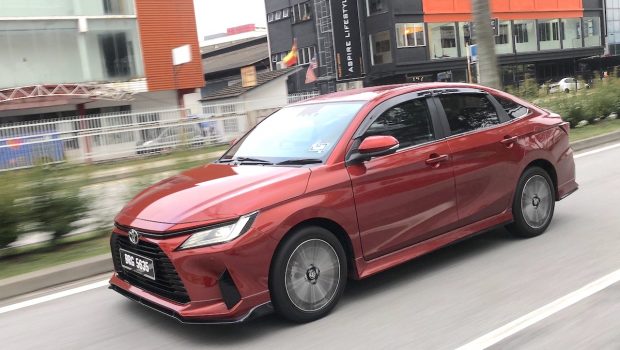 Published on April 11th, 2023 | by Daniel Sherman Fernandez
0
Is The New Toyota Vios Worth RM89,800 Or Not
After a few days with the all new Toyota Vios we share our thoughts.
This is probably the most well known Toyota model in the past two decades in Asia. The Vios nameplate took the lead over the classic Corolla nameplate after the retirement of the Corolla SEG which was the previous market leader.
Well, the Corolla name is slowly making a come back, in the form of a Crossover and it will be interesting to see what happens in the next few years as its popularity rises in Malaysia and also ASEAN.
Meanwhile, this latest Vios has been getting a lot of social media attention, some negative and others very positive.
So, we after a few days with this latest Vios in our hands, have a better understanding on why there have been some reservations for this popular sedan that has already had more than 505,000 customers since its first generation model was launched in Malaysia back in 2003.
Interestingly, the very first Vios sedan was priced from RM73,599 to RM81,847 way back in May 2003. Then in October 2007 a new bigger and better equipped Vios arrived with a price from RM78,700 to RM88,100.
Then in October 2013, UMW launched a totally different looking Vios which was priced from RM73,200 to RM93,200.
Then in January 2019, the Vios got a major facelift and some added features and its selling price was RM77,200 for the base manual version (which is no longer on sale) to RM87,300 for the top G-Spec variant.
So, you can see that the selling price from 2003 has inched up year on year and now with a completely new Vios, there is little to comment negatively on about the RM89,900 price tag.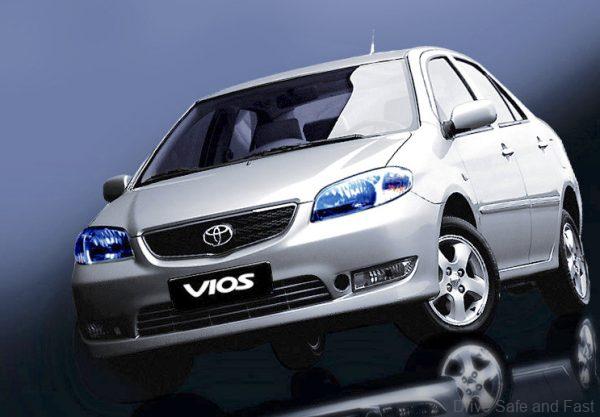 The longer wheelbase (+70 mm) as well as the large-diameter wheels at each corner add to the stronger presence of this Vios.
Anyway, the wheelbase on this latest Vios has been extended to 2620 mm and the overall length is now 4425 mm, an increase of 5 mm, while the overall width of 1740 mm is just 10 mm more than before.
This Vios front design comes with a more powerful look with sleek LED headlamps on either side.
There is also a 'Follow-Me-Home' feature which keeps the lights on for a short while to illuminate the area ahead of the car for the convenience of the driver and passengers.
The turn signal lights have a sequential display, a feature usually found on more expensive cars.
For the Vios 1.5G which is priced at RM95,500, there is the convenience of an Auto Rain Sensing Wiper system which will automatically activate the windscreen wipers when rain begins to fall on the glass.
The Vios 1.5G has disc brakes on both the front and rear wheels. This variant also comes with an Electronic Parking Brake and Auto Brake Hold for more convenient operation.
With the longer wheelbase the rear passengers get more head room, hip room and shoulder room. However, the fastback design takes away some extra rear headroom that basketball players might need.
Providing for the premium cabin environment is 64-colour ambient lighting, usually offered in more expensive models. With the Vios 1.5G, up to 64 colours can be chosen for the ambient lighting to suit different moods or preferences.
The cockpit for the Vios 1.5G has a digital instrument panel which can be customized while the Vios 1.5E is fitted with a Optitron meters that are bright and clear.
The Multi-Information Display (7-inches for the Vios 1.5G, 4.2-inches for the Vios 1.5E) provides the driver with all the necessary information which can be selected using switches on the steering wheel.
The 9-inch touchscreen display panel is used for the audio system and infotainment system as well as the 3D Panoramic View Monitor (PVM). With wireless Android Auto and Apple CarPlay, smartphone apps (Waze and Spotify) can be easily transferred to the screen and used by the driver.
Under the hood is a 2NR-VE Dual VVT-i 4-cylinder 16-valve DOHC engine. Engine response has been improved compared to the engine used previously, with maximum power rated at 106PS at 6,000 rpm and maximum torque of 138Nm at 4,200 rpm.
Both variants get a brand new continuously variable transmission (CVT). This is a 7-speed CVT with Sequential Shiftmatic transmission which has a manual mode.
Active Safety has been greatly improved in the new Vios with Toyota Safety Sense (TSS), an integrated suite of active safety systems.
Provided in this new Vios is a Vehicle Telematics System (VTS) which can constantly track the car's location using GPS/GSM signals.
In conclusion, with selling prices rising by just 6 to 7 percent lets not forget the added safety features and comfort equipment. So, this new Vios is priced right and will continue to offer reliable, trouble-free motoring for years to come.
Add to this is the fact that you have an after sales network that is strong and well trained to cope with this new Vios. Let us not forget resale values which have remained strong over the decades and will continue to do so.