Used Cars
Published on April 23rd, 2023 | by Daniel Sherman Fernandez
0
It Is The Best Time To Buy A Used BMW X5 Plug-In Hybrid
If you looking for a SUV with attitude, the X5 Plug-in Hybrid might be the one
When this version of the X5 was first shown in Malaysia in April 2014, there was little sales enthusiasm at first as the asking price was lofty RM558,800 for the diesel and RM598,800 for the petrol version. Yes, at half a million Ringgit, there were a number of options in the Malaysian market.
BMW Malaysia offered two variants, a petrol and also a diesel. Then in June 2016, BMW Malaysia tickled the segment with a plug-in hybrid (PHEV) version of this X5 and with incentives from MAARi, the selling price was just RM388,800 (without incentives the selling would have been RM582,800)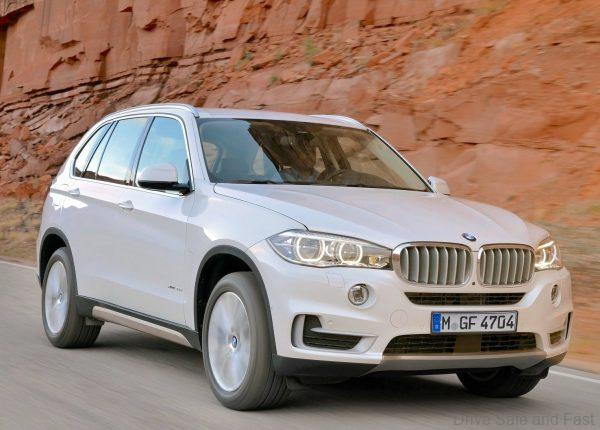 This gave the X5 a sales jolt and the ownership rose very quickly around Malaysia. This PHEV X5 was powered by a road tax beating 2-litre petrol engine with BMW TwinPower Turbo and a synchronous electric motor integrated with an 8-speed Steptronic transmission.
The 4-cylinder petrol engine delivered 245 hp and 350 Nm of torque while the PHEV electric motor delivered 83 kW and 250 Nm. Combined power was 308 hp and 450 Nm. This allowed the BMW X5 xDrive40e to accelerate from 0 – 100 km/h in 6.8 seconds yet still have a rated fuel consumption of 3.3 l / 100 km (like a compact car).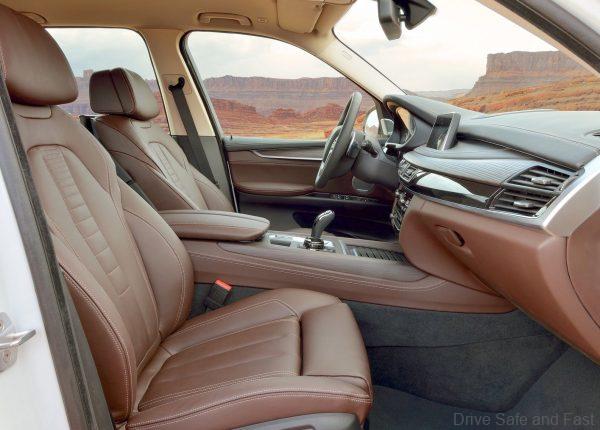 Now, over the years, first owners encountered a number of issues, silent recalls and repeat breakdowns with the PHEV system.
Interestingly, the immediate rivals with PHEV powertrains were also having almost similar issues and still sales were good for all as the tax incentives encouraged ownership.
Meanwhile, service advisors and workshop technicians were working tirelessly to solve issues and keeping irate customers from losing their cool.
Today, in the used car classifieds, this X5 is within reach for middle class Malaysians looking for a premium SUV in the garage. Yes, you will ask about the above mentioned after sales and maintenance issues.
Good news is the first owner would have already solved all the major issues by now and they want to move on to a new BMW X7 or even an electric BMW iX.
So, with current used prices hovering between RM125k to RM170k which is more than a 70 percent depreciation (from its launch selling price of RM558k), this X5 is starting to look quite good, right.
Plus, if your credit rating is good, you might be able to get 5 to 7-year loan at 3.4 percent interest which means your monthly installments will be close to just RM2,000 plus a month.
PRESS RELEASE: BMW plug-in hybrid models offer an array of benefits in everyday use.
BMW's plug-in hybrid drive systems already offer users a host of additional benefits over traditional solutions:
Money-saving: Electric driving in urban areas is cheaper than using petrol or diesel if the plug-in hybrid vehicle is charged at home or at the workplace at low cost.
Interior always at the right temperature, even before you get in: auxiliary heating and auxiliary air conditioning are fitted as standard.
Braking is winning: The battery is charged under braking. In conventional vehicles, braking generates only heat and brake dust.
The best of both worlds: Plug-in hybrids provide electric driving pleasure in urban areas and classical BMW driving pleasure over longer distances.
Smoothing the way into the future: Because a plug-in hybrid can run emission-free, it is eligible to enter many low-emission zones, enjoys extra parking privileges and saves on toll charges.
Better quality of life in cities: By driving on electric power, users can actively contribute to reducing emissions and traffic noise in cities.
New BMW X5 xDrive45e has a smaller overall CO2 footprint.