TechTalk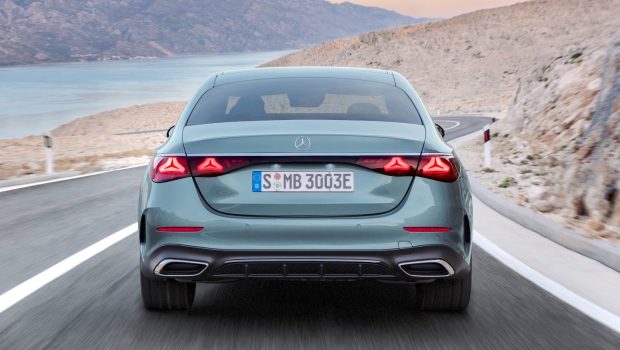 Published on April 29th, 2023 | by Daniel Sherman Fernandez
0
Mercedes-Benz Still Has A Diesel E-Class In 2023
Makes sense right, to still have a diesel E-Class for the rest of the world.
About 7 years ago in 2016, Mercedes-Benz unveiled their OM 654 all new diesel engine with the world premier of the E-Class (E220 D). It was the first all-aluminium four-cylinder diesel engine from Mercedes-Benz.
Now, for 2023, there is a brand new E-Class diesel variant for this latest business class sedan. This new diesel E-Class engine delivered at the time around 13 percent lower fuel consumption and CO2 emissions along with a further increase in output (143 kW instead of 125 kW).
At the time, the company philosophy was to improve diesel engines instead of totally banning diesel engines.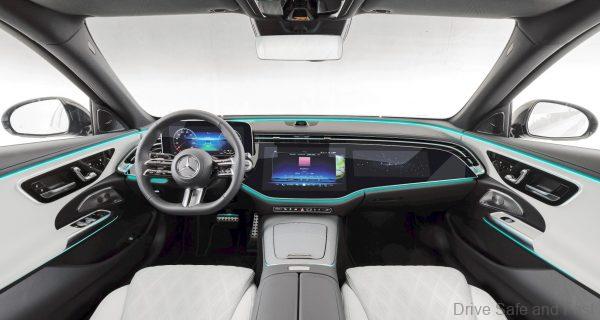 Fast forward to 2023 and here comes a brand new E 220 D Mercedes-Benz.
It has a (WLTP: combined fuel consumption: 5.5-4.8 l/100 km, combined CO2 emissions: 144-125 g/km) and E 220 d 4MATIC (WLTP: combined fuel consumption: 5.7-4.9 l/100 km, combined CO2 emissions: 149-130 g/km) powered by the OM 654 M.
The electrification also includes the use of an electric refrigerant compressor for the air conditioning system.
The OM654M in the E 220 d is charged by a single-stage turbocharger with variable turbine geometry and friction-optimised roller bearings.
The turbocharger is tuned so that the engine responds quickly and delivers its power smoothly. The four-cylinder diesel is also up to date in terms of exhaust gas after-treatment. Its components include:
a close-coupled NOx storage catalytic converter for reducing nitrogen oxides
a DPF (diesel particulate filter with special coating for reducing also the amount of nitrogen oxides)
an SCR catalytic converter (selective catalytic reduction with metered injected quantity of AdBlue®) and
an additional SCR catalytic converter in the vehicle's underbody, with a separately metered injected quantity of AdBlue®
A more powerful variant with a six-cylinder engine will also soon follow in the diesel range.
Well, we do know that in 2019, Ola Källenius, head of the Mercedes-Benz company, said that the entire Mercedes range will be electrically powered within less than three product cycles (a product cycle tends to be around 8 years).
He added that the aim of Mercedes-Benz is to become carbon neutral by 2039. Along the way, they have also pledged that by 2030, at least half of the new cars sold by the company will be electric vehicles or plug in hybrids.
Furthermore, ten new electric vehicles are expected to be launched by 2025, and the company will continue to research alternative and experimental technologies, such as hydrogen fuel cells.
Meanwhile, it is fact that other car manufacturers have made similar commitments to the future.
Volvo intends half of its sales to be of electric models by 2025, Volkswagen has pledged to drop petrol and diesel manufacture after 2026 and Toyota have even pledged to end sales of diesel models in Europe by the end of 2018.