Automotive
Published on April 21st, 2023 | by Sounder Rajen
0
You Can Now Own The Ripsaw From The Fast And The Furious Movies
Maybe you can even drive the Ripsaw to the cinema to watch Fast X too
What got you into cars? Maybe you would tinker with dad's old classic with him over the weekends, or maybe you saw a race one day and felt inspired, well for me, I first fell in love with cars watching The Fast and the Furious: Tokyo Drift, and the car that really caught my attention was the red Dodge Viper early on in the film.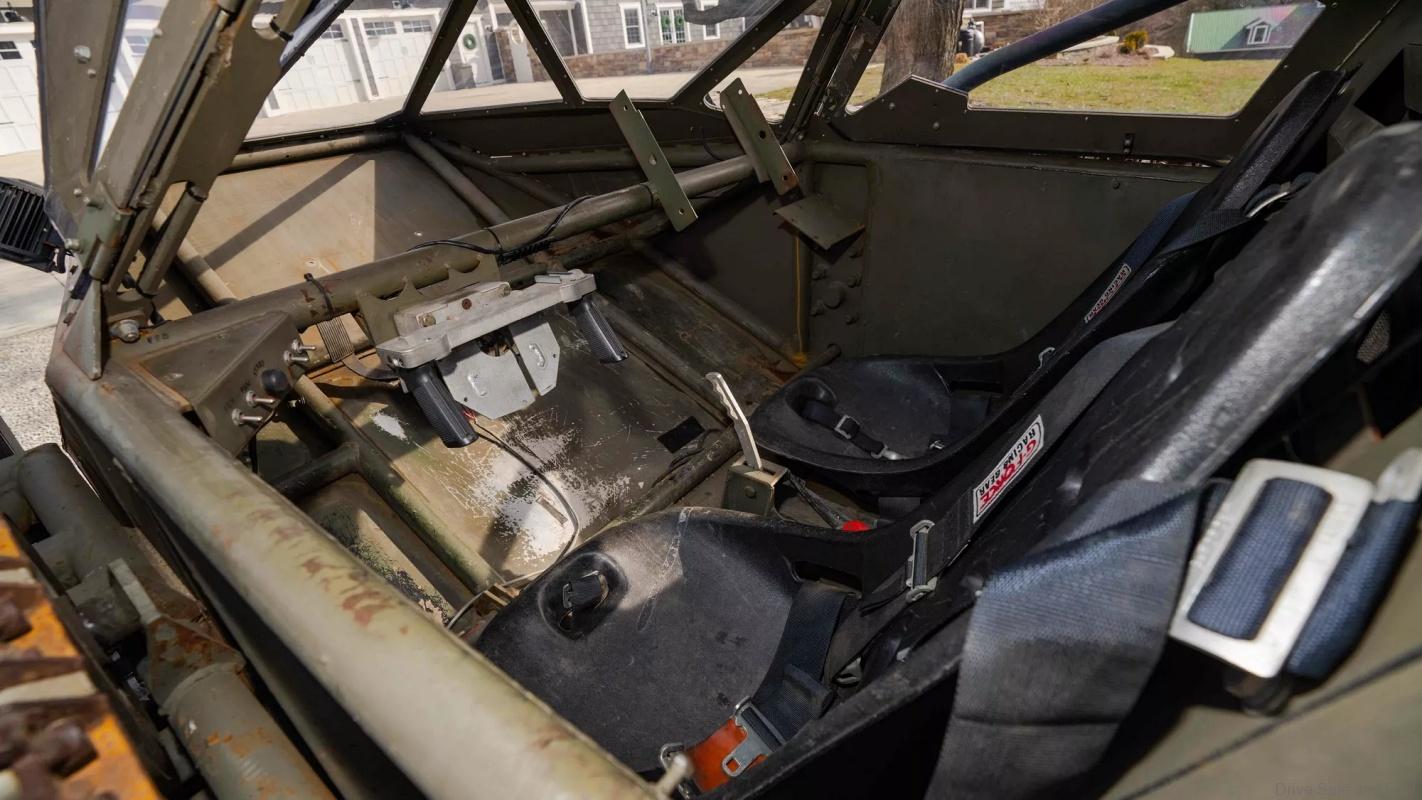 Well, fans of The Fast and the Furious franchise will know that the brand may have started out as humble racing movies but has quickly evolved to high octane Jason Bourne type spy movies featuring amazing vehicles. Perhaps the most impressive of all the vehicles featured was the Ripsaw from "The F8 of the Furious" movie.
Moreover, the franchise has always been about going further and faster with each film, and the eight movie really went above and beyond with the tanks, which the team's resident "tech guy," Tej, played by rapper cum actor Ludacris, countered with the Ripsaw. Now, this cool vehicle could be yours.
Made by 'Howe and Howe,' the Ripsaw is actually a military vehicle and also features remote control abilities. Civilian versions for recreational applications have been also been made as well. The lightweight tank with a top speed of more than 96 km/h is described by its maker, as the fastest vehicle on treads on the planet.
In the aforementioned movie, the Ripsaw is powered by a powerful 6.6-liter LBZ Duramax Diesel engine. In a featurette for "The Fate of the Furious," Geoff Howe of "Howe & Howe Technologies" revealed that the engine was capable of generating a whopping 800hp and 1,627Nm of torque. This was done specifically for the film.

On top of that, the lightweight and unique design of the Ripsaw made it a popular choice among many filmmakers, as the lightweight tank also featured in multiple G.I Joe films and it was originally built for USD750,000. It was kept in a museum that has worked closely with Universal Studios as well.
The Ripsaw on sale is an original prototype, bearing the VIN 000000001. What makes it even more special is that it still has its original paint. However, due to its use on ice, the vehicle does have some rust in certain areas, which can make it appear in need of a fresh paint job from some angles.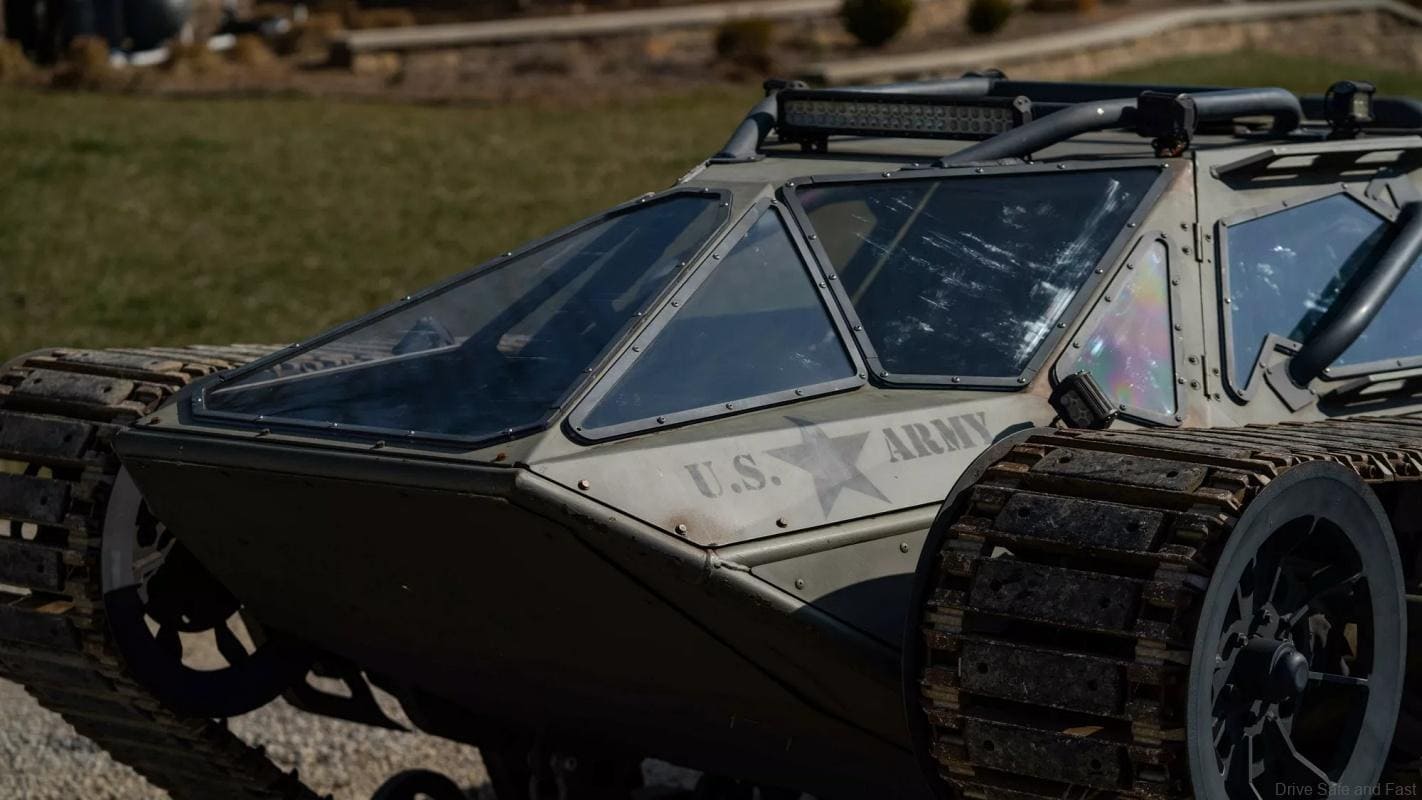 The Ripsaw is Expected to fetch as much as USD180,000 at Mecum's Indy 2023 auction that will be running from 12 May to 20 May 2023, in Indianapolis, where anyone who fancies themselves a unique car collector or just fans of The Fast and the Furious franchise will surely be gunning to outbid everyone else.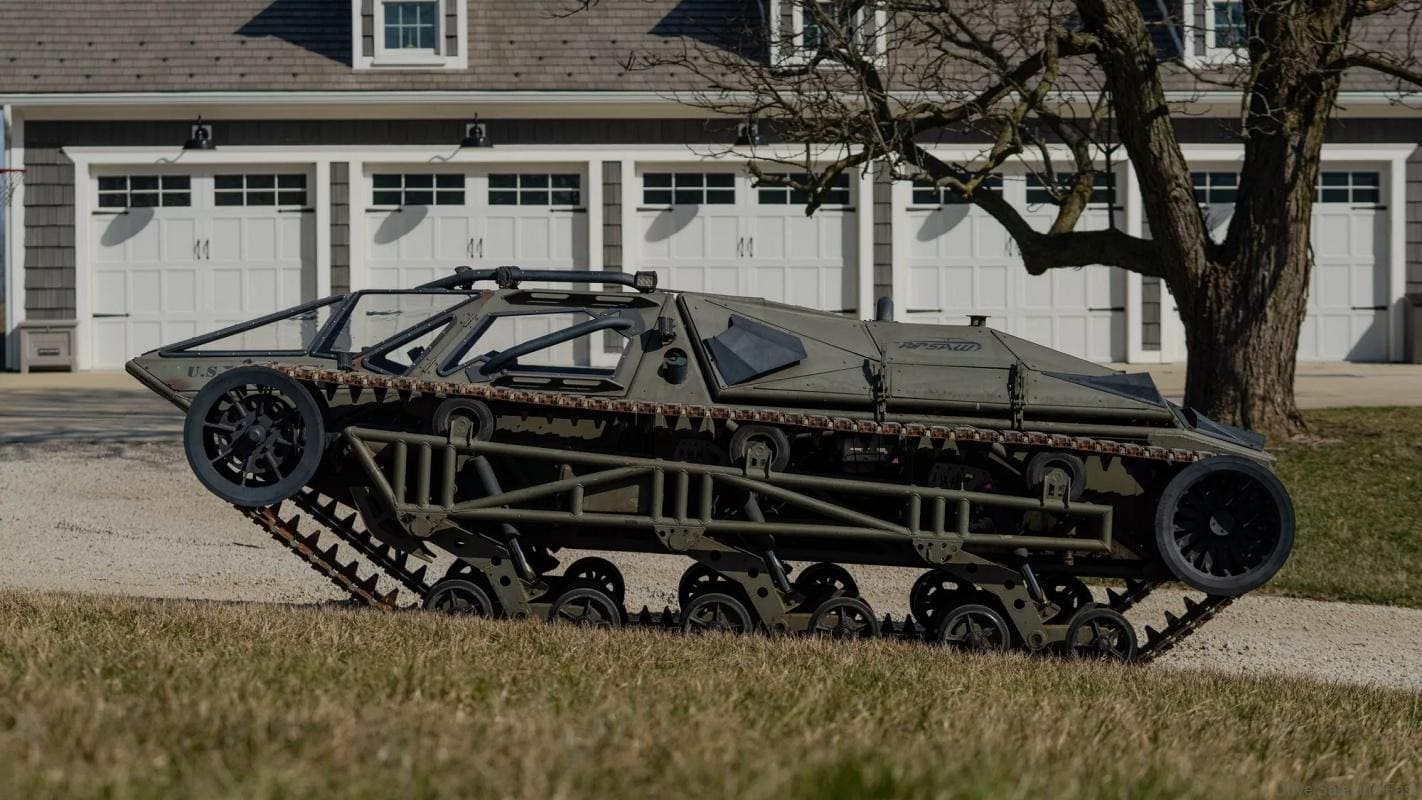 We got all this from Carscoops and their full article is linked here. Thank you Carscoops for the information and images.