Cars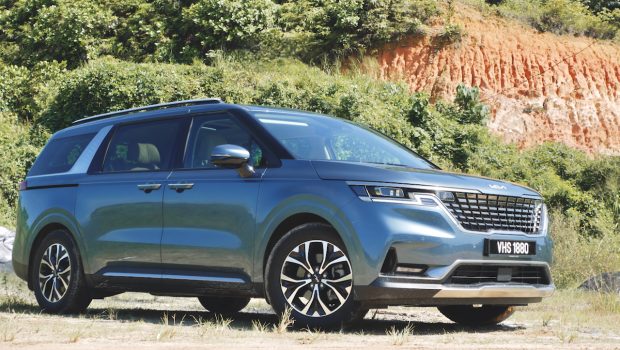 Published on May 24th, 2023 | by Subhash Nair
0
2022 Kia Carnival 2.2D 7-Seater High Spec Review
The Kia Carnival 2.2D 7-Seater High Spec model is perhaps the best bang-for-buck MPV in the market.
The Malaysian market it no stranger to the Kia Carnival. This large people carrier has been around since its very inception as the Naza Ria but the latest version is a much more impressive vehicle than any of its predecessors in every aspect.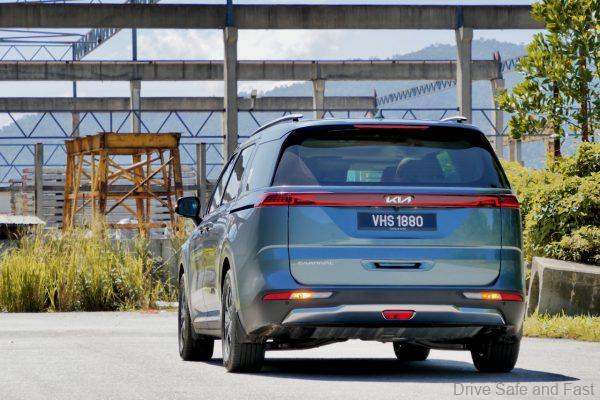 Now in its fourth generation and under new brand custodians Dinamikjaya Motors, the Kia Carnival is a much more upmarket, well-designed, high-tech and refined vehicle. Plus, it sits on the Hyundai-Kia N3 Platform, which lends it a particularly car-like driving character.
The latest Carnival I assembled in Malaysia and is powered by a 2.2L turbocharged diesel 4-cylinder engine. There are four variants and the one we're covering in this review is the High spec with a 7-seater configuration. This version is likely aimed at middle-class households with large families but could conceivably serve as a chauffer driven luxury sedan replacement for those who do a lot of business-related long-distance travelling.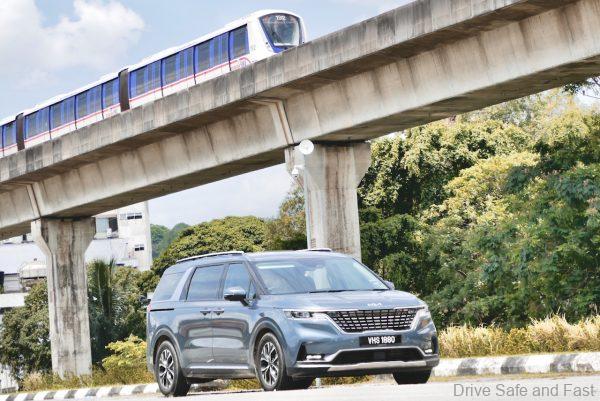 PERFORMANCE
A good place to start when it comes to the latest Carnival's powertrain. This is a rather conventional yet modern combination. The 'Smartstream' motor itself an all-aluminium affair, making it 38kg lighter the 2.2L diesel you find in many other Hyundai-Kia SUVs and MPVs, including the previous Carnival. With 199hp and 440Nm of torque available, paired with a smooth-shifting 8-speed conventional automatic, the Kia Carnival delivers effortless motion even when fully loaded. It's practically the best combination of refinement, durability, fuel efficiency and power you can ask for in a vehicle of this class.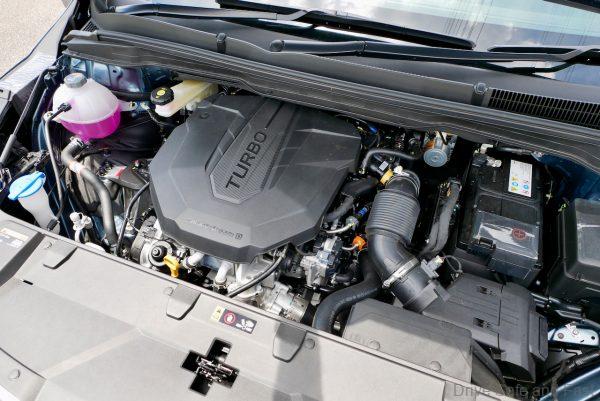 You're not really incentivized to step on the accelerator pedal very hard as the diesel goes from silent to present very quickly. That being said, the new Carnival handles really well for a vehicle of its size. The driving character is decidedly more car-like than MPV-like and that sits well by me as it's also very comfortable with well dampened suspension. Interior build quality on our test unit was also world -class. No squeaks or rattles were perceived despite having a cabin full of seats, seatbelts, and plastic panels.
Does it have weaknesses as an MPV? Sure. If you regularly carry people in third row, the high roofline of a Toyota Vellfire or even Nissan Serena would make ingress and egress easier. This is inspite of the very welcome dual power sliding doors and centre walkthrough. However, as an MPV owner myself, I can say that in most cases 6 our of 7 seats are empty on 90% of my trips. In that sense, Kia has struct a pretty good compromise by giving all passengers enough comfort and amenities, but also giving the owner a vehicle that drives and looks like something sleeker than your typical people-mover.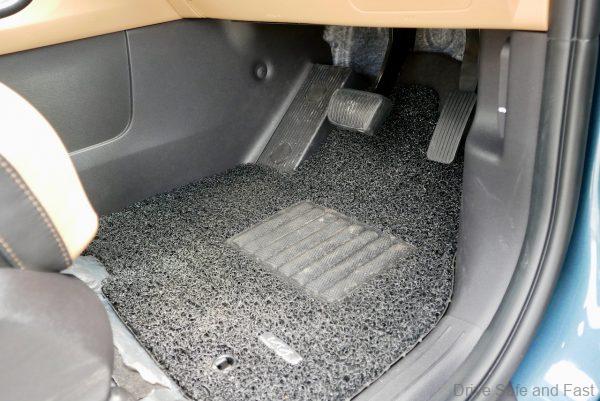 DESIGN
This generation of Kia products are without a doubt some of the best we've seen from the company. The Carnival is no exception. They've taken the formula of the outgoing model and made things cleaner, sharper and sleeker. It looks upmarket inside and out and has a lot of rugged character that's usually missing on MPVs.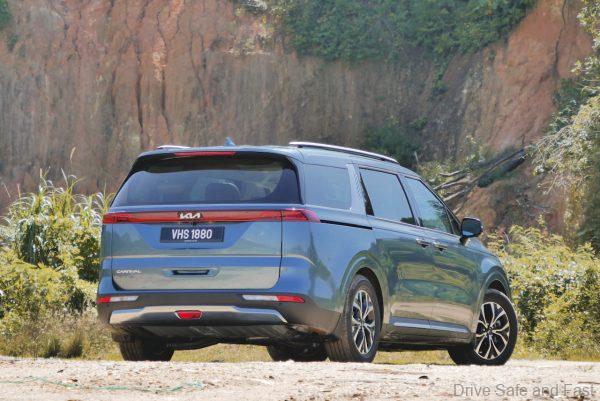 The focus with this 4th generation model has been on making the experience more premium and I think they've done an incredible job. On the whole, the new Carnival is a handsome looking thing that oozes masculinity – a rare design trait in the MPV segment. Zoom into the details and you'll find a deft hand has created 3-dimensional surfaces where they're least expected. The satin-metallic garnishes on the C-pillars have a jeweled texture to them, the front grille is gently concaved, just about every body line and panel gap forms part of the vehicle's design language. The 18" dual-tone rims are good looking too, though not the most dynamic looking from Kia.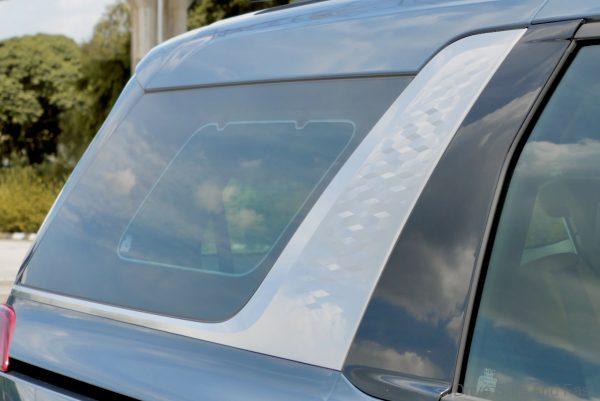 The tan-on-black look on the inside is a rare splash of colour in a sea of black interiors. The middle row of seats are extremely well bolstered with a thick headrest pillow and plush cushions. The seats themselves can tilt backward and are ventilated. There are two sunroofs to let in a bit of light, ceiling-mounted blowers, twin powered sliding doors, and enough power sockets to keep everyone's devices charged (7 USB-A and 2X12V).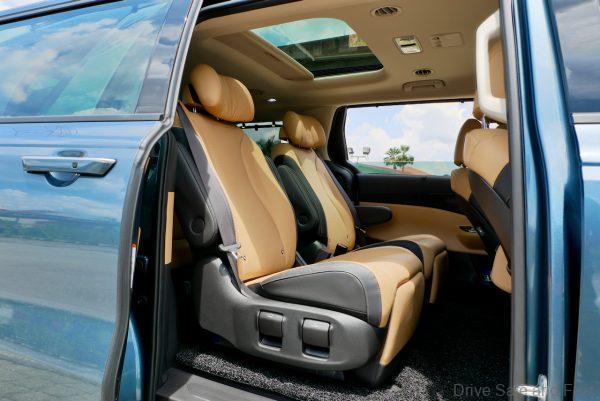 Even with all three rows of seats in use, the boot space is good with a large cutout to accommodate at least two suitcases and a few additional pieces of luggage too. For the front occupants, there's a lot to look at. This variant gets twin digital displays for infotainment and instrumentation. Apple CarPlay and Android Auto are available here.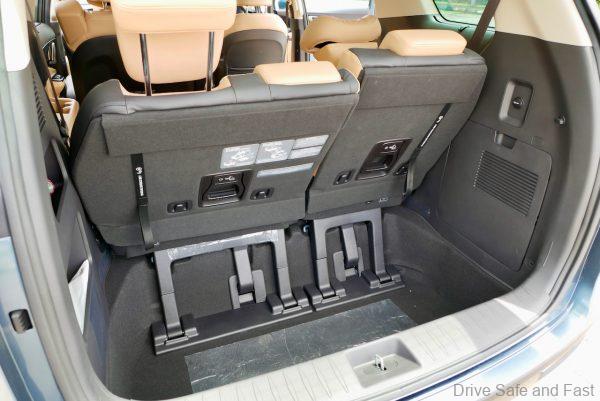 Design is a real win for the Kia Carnival. It's difficult to name anything that looks as good in the market. It's not as space-age and futuristic as the Staria, but it's also more universally appealing.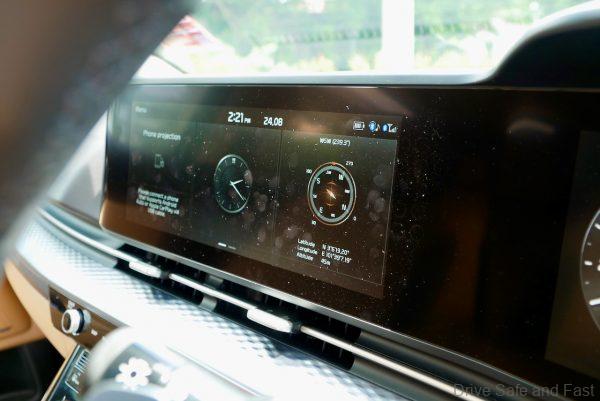 VALUE
When the 4th generation Kia Carnival first debuted in Malaysia, it's safe to say it made its mark. It was a runaway success and it's not difficult to see why. The same impressive driving dynamics were there and the kit list was extensive. With these new CKD models, the value proposition is a little muddied, but we think the pricing is still more than fair.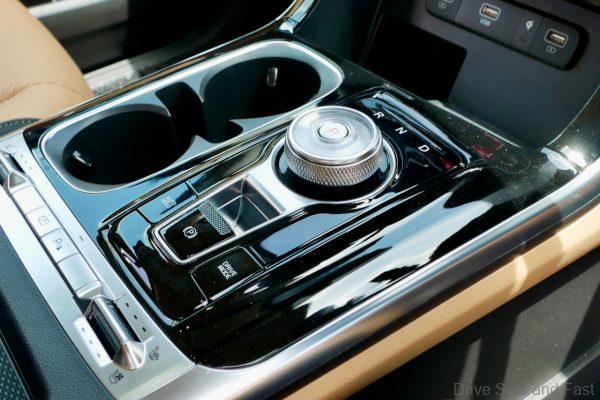 The Kia Carnival was priced below RM200,000 when it arrived fully-imported from South Korea as an 11-seater mid-spec vehicle. This version, which is locally-assembled, has 7-seats and costs RM261,228. Part of this price discrepancy comes from the absurdity of our tax structure, but there are actually plenty of other differences between the two variants as well.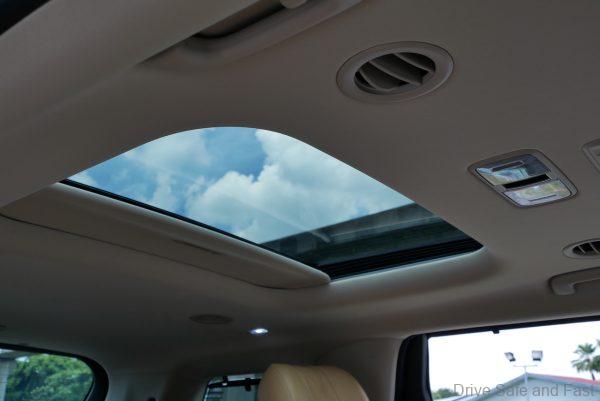 First of all, those 2 seats in the middle of this trim, they're not regular seats. They're Kia's Relaxion ventilated 'captain' seats with individual armrests, extendable thigh support and they're fully reclinable for the business class experience. Some adjustments must be made manually, but common adjustments are electrically powered. This is also the only Carnival variant that uses genuine leather for some of the seats covers.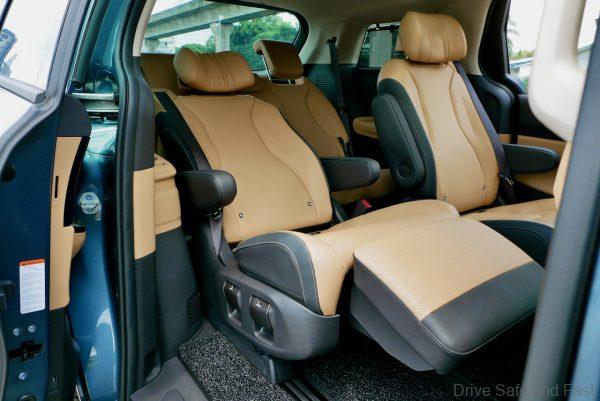 There are plenty of other upgrades versus the 11-seater too, if you're really wondering where that RM60K price discrepancy comes from. Here's a list:
LED rear taillight with signature graphic
Dual powered sunroofs
A 12.3" digital instrument cluster
Full LED interior lighting
4-way lumbar adjustment for driver seat
A 12-speaker BOSE sound system
360-degree parking camera
Finally, these higher specced Carnival models also come with the entire ADAS suite which includes features like High Beam Assist, Blind-Spot Collision Avoidance Assist, Rear Cross-Traffic Collision-Avoidance Assist, Lane Keeping Assist, Driver Attention Warning, Forward Collision-Avoidance Assist, Lane Following Assist, and Smart Cruise Control. Yes, quite a mouthful. Many of these features will probably not be used. Some may even be switched off. But if any of these helps to prevent even one collision, then they've paid for themselves in full.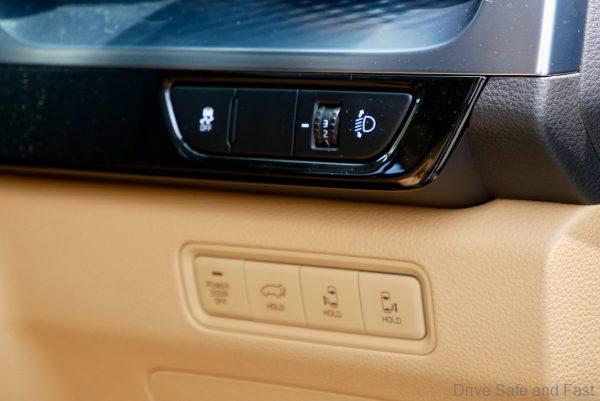 Plus, you in the greater market, there really are few options available with such an extensive standard equipment list which includes a powered tailgate, wireless Qi charger, etc.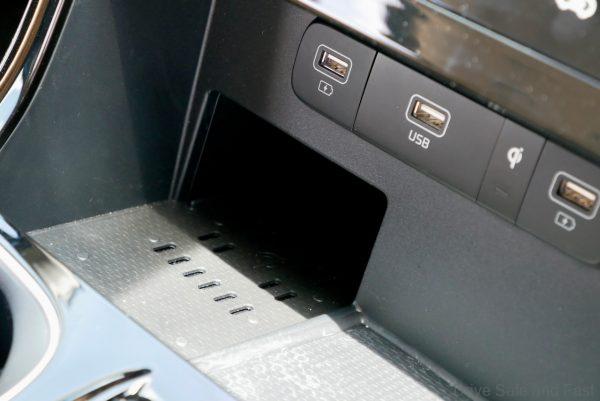 In one sentence, this variant of the Kia Carnival is one the most complete people carrier packages available to Malaysians and it lacks the image and handling issues associated with these types of vehicles.
Kia Carnival 2.2D 7-Seater High Specifications
Engine: Inline-4, 16-Valve, DOHC, Turbo Diesel
Capacity: 2151cc
Gearbox: 8-speed Conventional Automatic
Max power: 199hp @ 3800rpm
Max torque: 440Nm @ 1750rpm
Price: RM261,228