Cars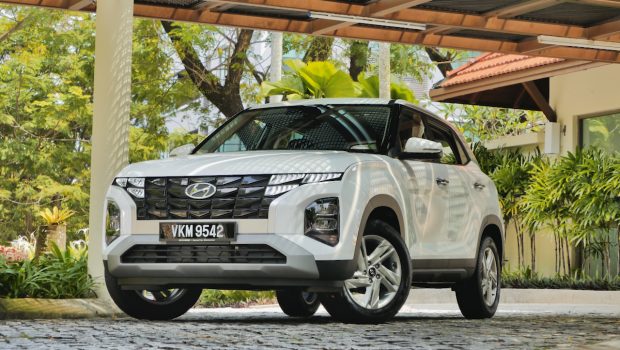 Published on May 17th, 2023 | by Subhash Nair
0
2023 Hyundai Creta Review: Practical Motoring Pleasure
The Hyundai Creta presents a lot of practicality and the right tech features in an attractive crossover package.
The Hyundai Creta was launched just weeks ago in Malaysia and presents a rather unique buying proposition. On the one hand, it has all the high-tech safety and convenience features you could ask for in a modern vehicle. On the other, it's also a very no-frills vehicle – the kind you can buy and run for a decade with minimal wear and tear.
Perhaps the most important aspect of the Creta is its size and practicality. Yes, it is a B-segment SUV on paper, but in reality the Creta has been specially designed to be as spacious as possible in a small footprint.
It's easy to see once you park next to a typical B-segment sedan – the Creta is wider and has a much more cavernous and flexible cargo area with 416L available. This expands to 1,384L with the rear seats folded. There's even a full-sized steel spare when under the boot floor.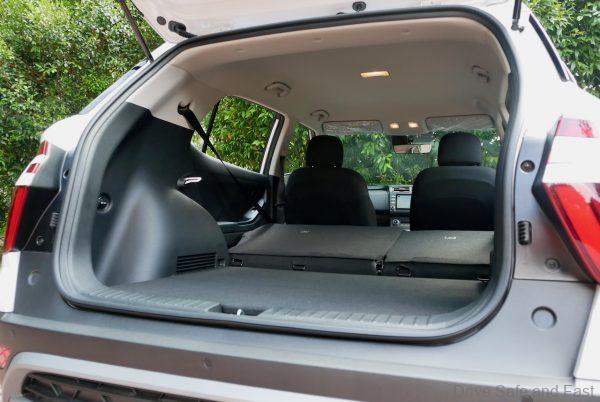 Even compared so some of its direct rivals in the compact crossover space, the Creta's packaging is more practical and utility-focused. Rear doors open very wide and have large apertures, making ingress and egress easy at the rear.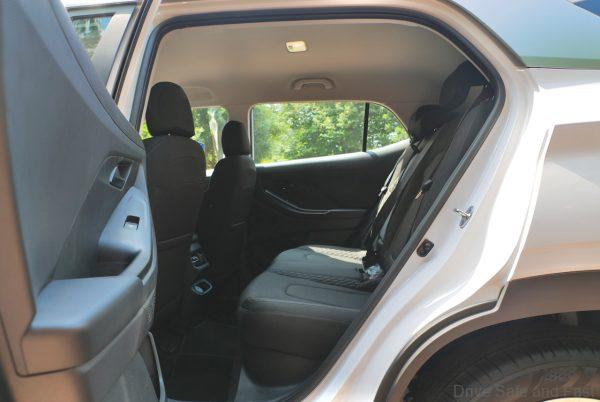 It's also evident that the passengers around back are not neglected as there are air vents here as well as a charging port with a convenient slot to stow a phone while charging.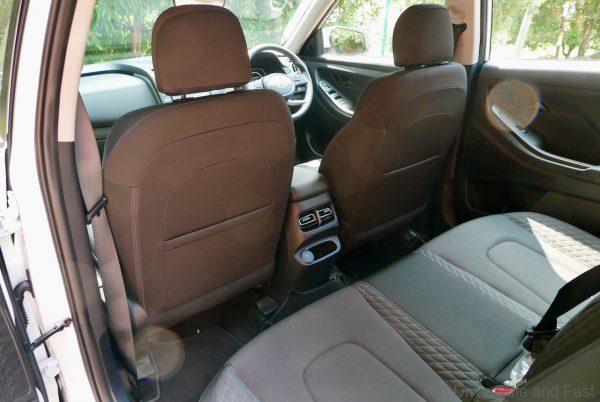 Front passengers benefit from the Creta's impressive width and the suspension is tuned to be comfortable on the worst Malaysian road surfaces. In a sentence, the overall driver and passenger experience of the Creta is laid-back, pleasant and gimmick-free, which is rather rare in today's market.
Another strong point of the Creta is its robust build quality. You won't find any exotic materials in the Creta, but there's an emphasis here on solid feel and construction. Panels are well screwed together and switchgear is delightfully tactile with just the right amount of resistance.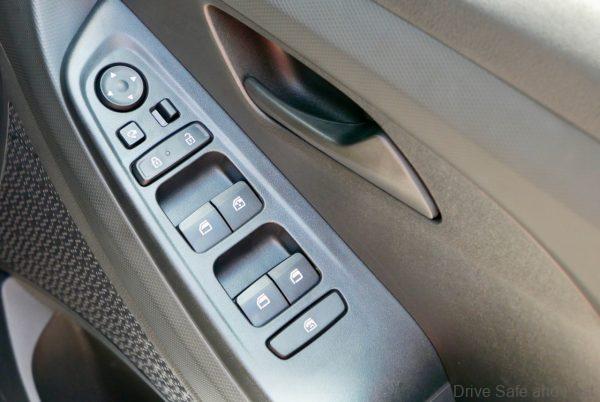 Inside and outside, the Creta's looks may not appeal to all, but there's an attention to detail that was not lost to us. The design team may have been using a lot of conventional materials, but that did not stop them from telling a cohesive story with the Creta's design language.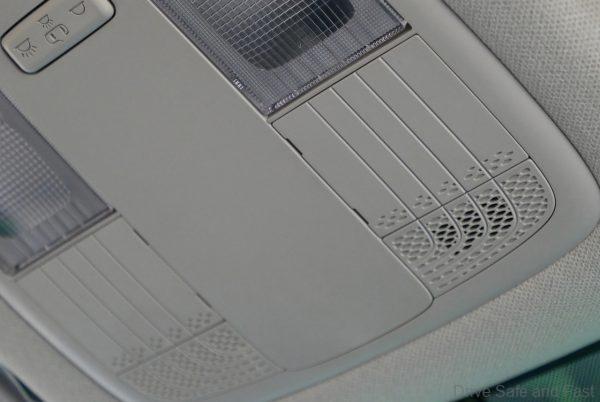 What's more, the Hyundai Creta manages to turn heads without compromising headroom or legroom. With its conventional SUV proportions, it brings a number of eye-catching elements.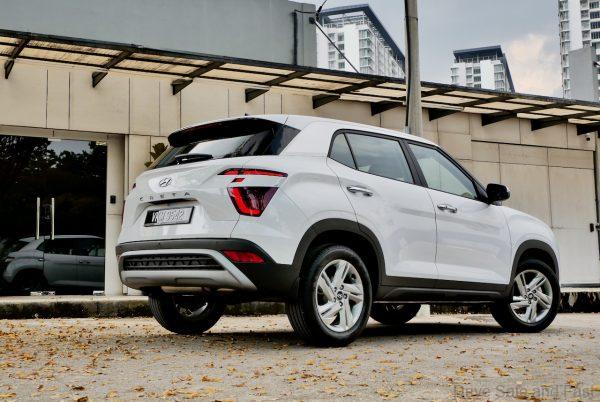 The parametric jewel grille spans the entirety of the Creta's front fascia and the daytime running lights are seamlessly integrated.
This is a unique look for Hyundai in Malaysia as neither the new Tucson nor Santa Cruz have been launched here yet. Around back, there's an interesting light graphic that borrows the theme from the larger Palisade's light graphic. There's a three-dimensional appearance to the rear LED that makes it look like a structural part of the Creta. Quite an interesting and unique look as far as crossovers go.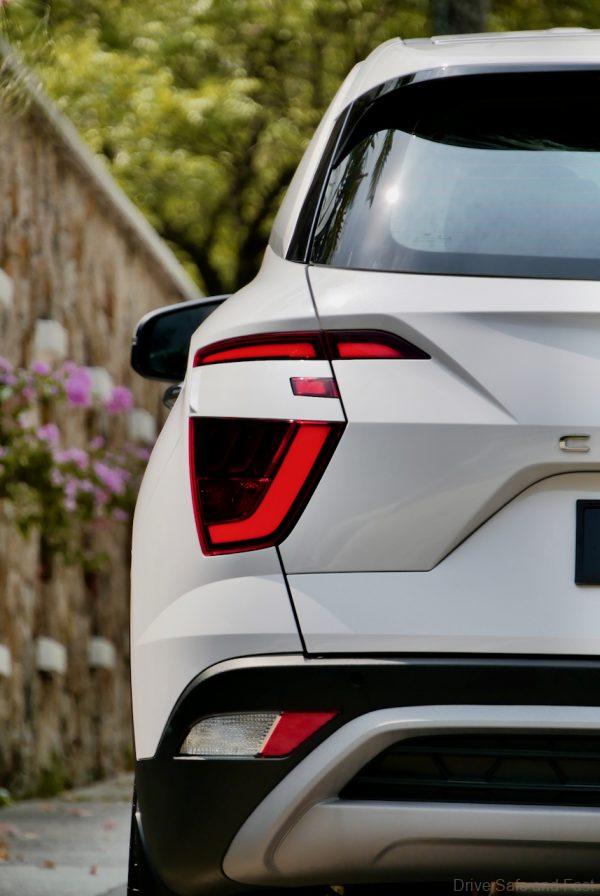 We also appreciate the number of USEFUL tech features added to the Creta. There's a 10.25" fully-digital instrument cluster as well as an 8" infotainment system with wireless Apple Carplay and Android Auto.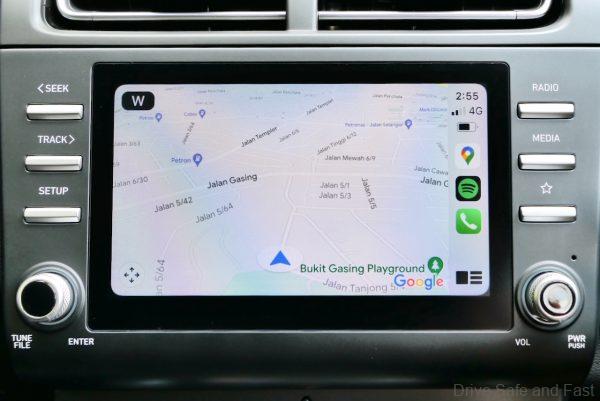 The instrument cluster notifies you on the wiper and headlight settings so you don't have to work it out by looking at the stalks. ADAS features are all present too and you have graphics on the cluster for the blind spot monitor as well. There's active steering intervention to keep you centered in your lane and autonomous emergency braking to keep you safe too. The only ADAS feature omitted is active cruise control, which in our experience has quite a niche application and can be a bit jarring in its intervention.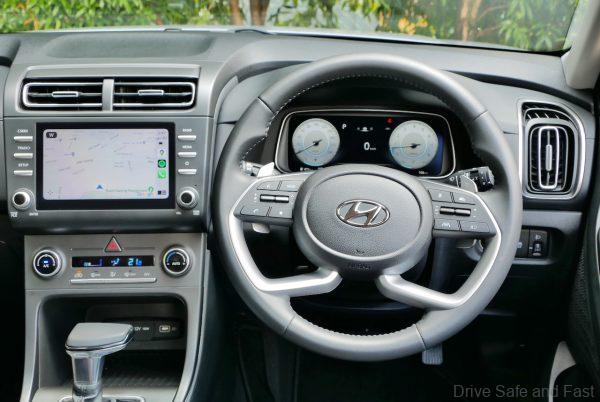 It's worth talking about the powertrain in the Creta. You get a naturally-aspirated 1.5L 4-cylinder DOHC petrol engine with no frills under the hood. This motor sends 115hp and 144Nm of torque to the front wheels via an 'IVT' or Intelligent Variable Transmission, which is Hyundai speak for Continuously Variable Transmission. Overall, it delivers exactly what's expected in the B-segment in terms of speed and acceleration.
The engine is nothing special except that it's extremely refined. Two cars in my household also use 1.5L naturally-aspirated 4-cylinder engines and the Hyundai motor is many times quieter and smoother. At idle with the air cond compressor kicking in you barely feel any vibrations coming through. The IVT also does a great job keeping the engine quiet and distant during daily driving. On my 3rd day with the Creta I realized that I had barely registered the engine note at all. When spirited driving is demanded, the IVT also does a distinguished job at creating a natural feel. Revs rise and fall just like they would in an automatic, so the logic and tuning of this powertrain is actually a step above what's expected on paper.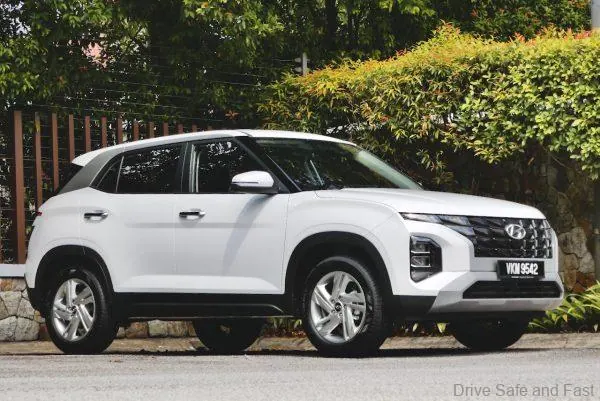 Overall, the Hyundai Creta presents plenty of simple motoring pleasure for someone looking for a vehicle to run for a very long time. It's the kind of car that disappears under you while still looking like nothing else on the road. For a limited time, Hyundai will be throwing in a free extended warranty package for 5-years/300,000km as well as a 3-year/50,000km free service package. What's more, they're also offering a free leather seat upgrade and free 3M Premium Tint. The overall price may be a little on the high side, but it's actually a well packaged, engineered and designed vehicle and it's not without some strong redeeming qualities.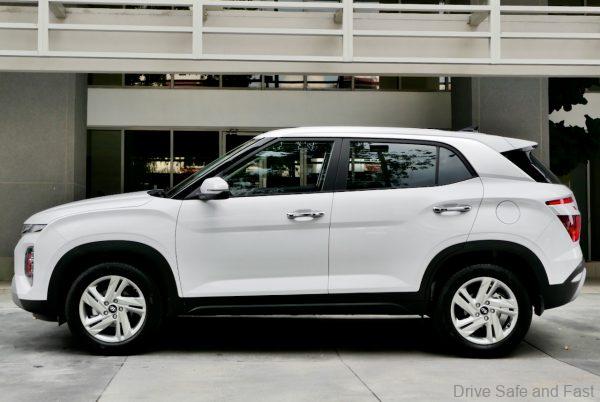 2023 Hyundai Creta Plus Specifications
Engine: Inline-4, 16-Valve, DOHC, Petrol
Capacity: 1497cc
Gearbox: IVT Automatic
Max power: 115hp @ 6300rpm
Max torque: 144Nm @ 4500rpm
Top Speed: 170 km/h
0-100 km/h: 12 seconds
Price: RM149,888