Automotive
Published on May 5th, 2023 | by Subhash Nair
0
Why Has ANIH's KL-Karak Toll Concession Been Extended By 37 Years?
ANIH Bhd has been given toll concessions on the KL-Karak and East Coast Expressway that last until 2069.
The KL-Karak Highway is a vital tolled road that is vital for those traveling to the east coast from the capital. That highway, along with the East Coast Expressway, is maintained by ANIH berhad since 2011 with their toll concessions set to expire in 2032. Now, the government has signed a supplemental concession agreement that would extend ANIH's concession on both highways to 2069.
The supplemental concession agreement comes attached with RM2.3 billion worth of lane widening and flood mitigation works. However, the extension of 37 years is quite substantial, in our view. The initial concession lasted 28 years and that should have been the end of it.
Earlier this year, I had a technician come in to look at my washing machine. We chatted for a bit before he got to work. The man was in his 50s and clearly worked hard to earn his living. As he approached the washing machine, he looked out of my kitchen window, which overlooked a highway and pointed at the toll plaza.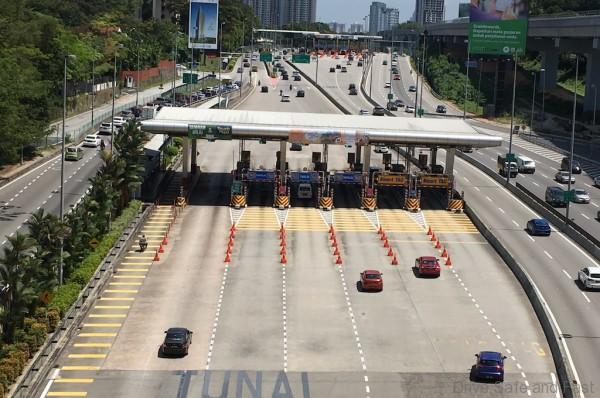 "What a great business model. Just set up a toll both, sit there and collect money all day and all night," he said. I had never thought about it that way, but it's true. Malaysian highway concessionaires have had it relatively easy and maybe it's time things changed. This is especially true with highways like Karak, which serve as vital routes with no alternative for many Malaysians.
The majority of ANIH is owned by the estate of the late Tan Sri Dr. Nik Hussain Abdul Rahman, an ex UMNO potician who was once a deputy Works Minister. The rest of ANIH is held by his son in law, Tan Sri Azmil Khalili Khalid.
Even with PMX, Dato Seri' Anwar Ibrahim, at the helm it looks like it's 'business as usual' for the long-established cronies. Well, at least toll hikes are on hold for now.