Automotive
Published on May 6th, 2023 | by Sounder Rajen
0
Ferrari Reopens Orders For Purosangue SUV After 27 Percent Profit Surge
Ferrari saw a 27 percent increase in profit in Q1 of 2023 giving it confidence
Okay, so by now, everyone should be aware that when Italian supercar maker, Ferrari, introduced its very first SUV, the Purosangue, in September of last year, the brand had to stop taking orders just two months upon release as the prancing horse brand stated that there were far too many orders to keep up with. Well, it's back now.
So in the first quarter of this year, 2023, Ferrari has seen its core profits by 27 percent and this has not just given the brand more confidence, but it also signals greater success to come, and this has led the brand to reopen orders for its Purosangue SUV as announced by Ferrari CEO, Benedetto Vigna, during a recent earnings call.
Moreover, Vigna told analysts, "We were caught by positive surprise for these strong interest." He also stated that anyone who puts down an order today will have to wait until at least 2026 for delivery. While this is an absurd number, the power of the Prancing horse badge will ensure that Ferrari will see no shortage of buyers.

Another reason for this ridiculously long waiting time is because of Ferrari's commitment to the USD430,000 SUV not exceeding 20 percent of the brand's total sales. Exclusivity will be further maintained, with Vigna pledging not to extend the model's lifecycle, despite the strong demand.
During the earnings call, Ferrari also announced a higher-than-anticipated rise in profits for the first quarter of 2023, with core earnings surging by 27 percent. The strong showing is mainly thanks to larger volumes of shipments, with 3,567 units delivered in the first quarter of 2023, a whole 9.7 percent more than last year.
On top of that, this strong performance was led by the Ferrari Portofino M, 296 GTB, and 812 Competizione vehicles. Ferrari also noted that its strong product mix helped sustain deliveries, with increased personalisations as well as forex translation and transaction impacts and a better ranking in last year's Formula 1 championship.
However, 2023 was not all sunshine and rainbows for Ferrari as the brand saw a dip in revenues from the sale of its engines, which was attributed to lower shipments to Maserati, with their agreement coming to a close at the end of the year. This is why the brand is confident it can earn even stronger financial success moving forward.
As for the future, Ferrari is readying its first foray into the world of electric vehicles (EVs), with a Battery electric vehicle (BEV) supercar which should make its debut in 2025. Meanwhile, analysts predict that the Prancing Horse will be able to weather the storm of a possible recession, if it is to be affected negatively at all.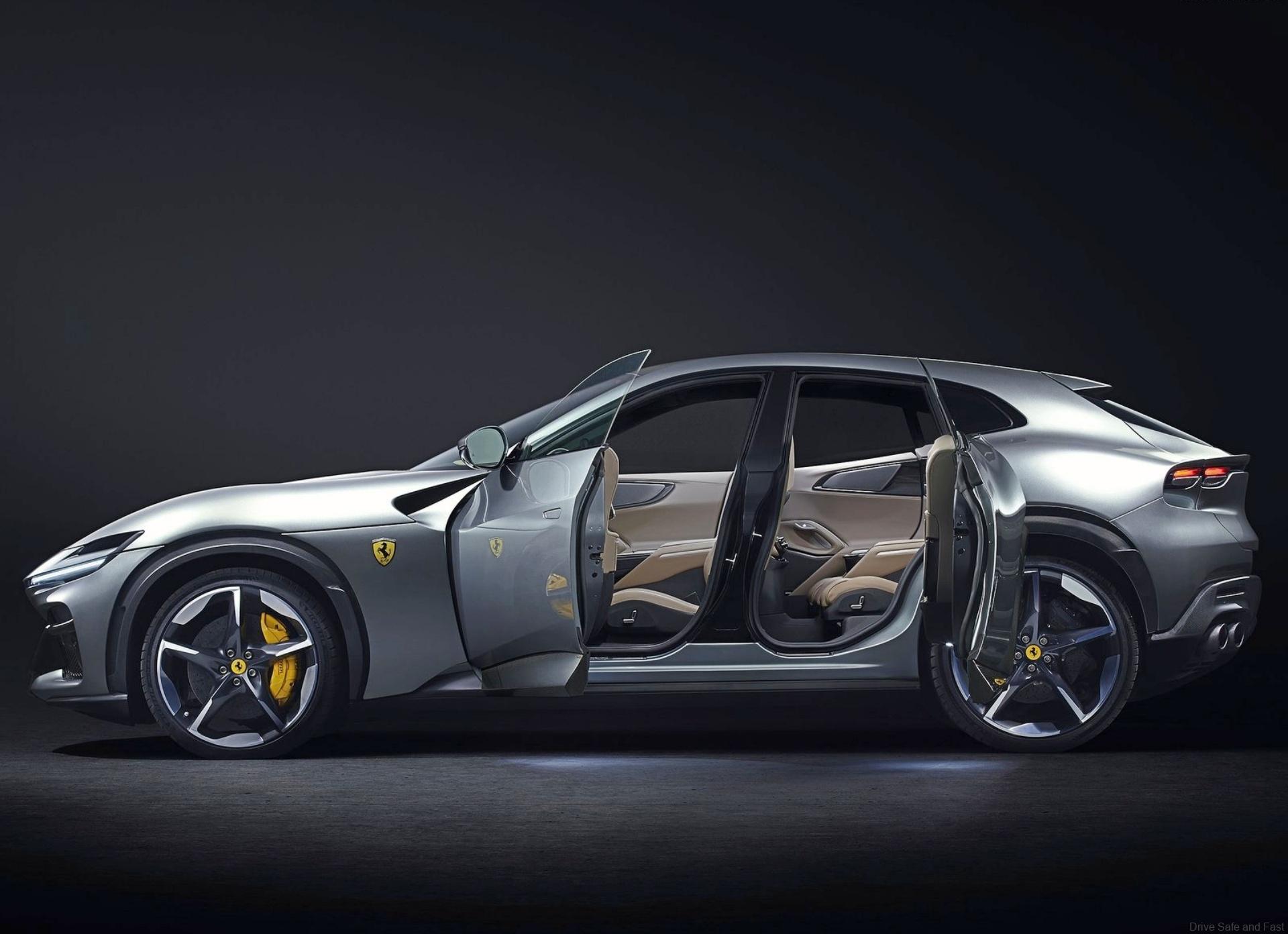 We got all this from Carscoops and their full article is linked here. Thank you Carscoops for the information and images.