Automotive
Published on June 13th, 2023 | by Subhash Nair
0
Four Reasons Why The Toyota Camry Should Be On Your Shortlist
The latest Toyota Camry is a much improved product in every aspect.
The Toyota Camry has long been regarded as one of the most reliable and popular sedans in the automotive market. There was a short spell not too long ago when German luxury brands came with preferential pricing, but those days are gone now. The Camry is no longer forced to compete with a base model 3 Series, but now it kind of has the dynamics to.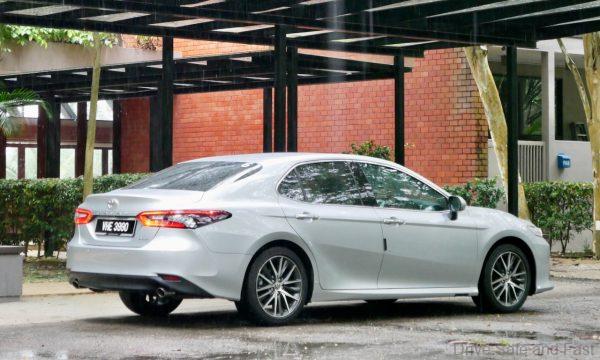 In Malaysia, the Camry has gone through its ups and downs, but Toyota has paid attention to what customers are asking for and delivered quite a convincing product with the latest update, which came early last year. Here are four good reasons why you should think about testing one out at your nearest dealership.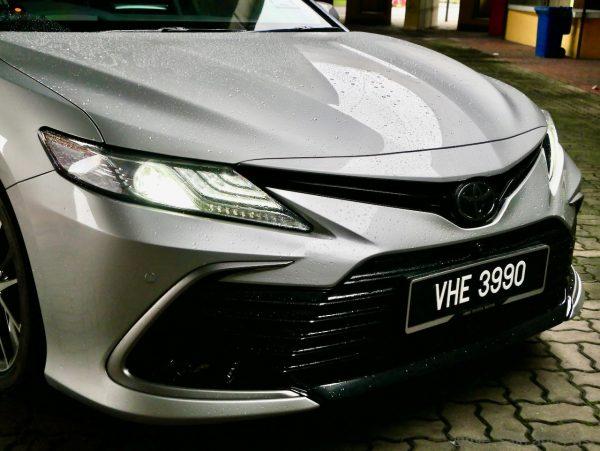 Powertrain and Performance:
The Toyota Camry boasts a robust powertrain that delivers impressive performance on the road. Under the hood, you'll find the latest in Toyota powertrain development – a 2.5 L Dynamic Force Engine that generates 209hp and a torque of 253 Nm.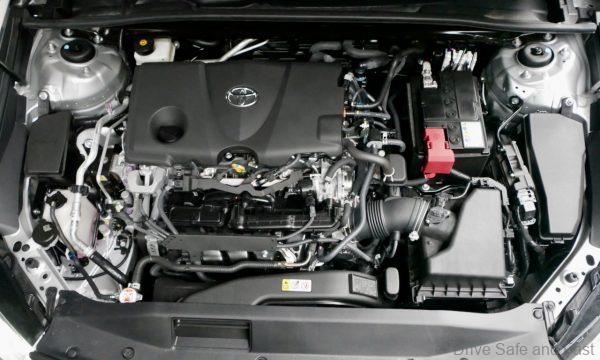 This engine ensures a spirited and exhilarating driving experience with 40% thermal efficiency, meaning you won't waste a drop of fuel. Furthermore, the Direct Shift 8-speed automatic transmission guarantees smooth gear transitions, enhancing the overall performance of the vehicle.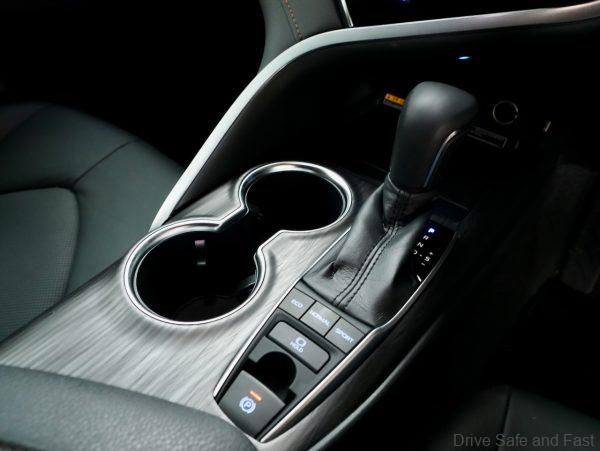 The inclusion of paddle shifters allows for a more engaging driving experience, enabling you to shift gears manually when desired. A Drive Mode feature allows you to tailor the driving dynamics to your preference, with options like Eco, Normal, and Sport modes. This Camry is a much more versatile driving machine than any of its predecessors.
Better Safety Features
UMW Toyota has been committed to prioritising safety, and the Camry is the spearhead for safety technologies. This new Camry comes equipped with enhanced safety features to protect you and your loved ones on the road.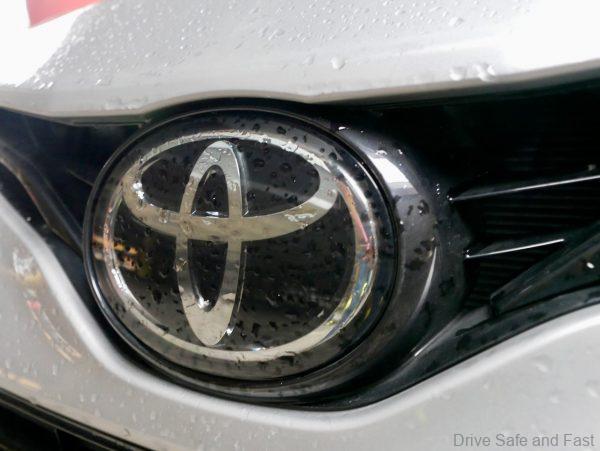 The Toyota Safety Sense (TSS) 2.5+ is a comprehensive suite of advanced safety technologies that includes features such as Pre-Collision System, Lane Departure Alert, Dynamic Radar Cruise Control, and more. Additionally, the Rear Cross Traffic Auto Brake (RCTAB) and Intelligent Clearance Sonar (ICS) provide added peace of mind by assisting you in parking and avoiding potential collisions.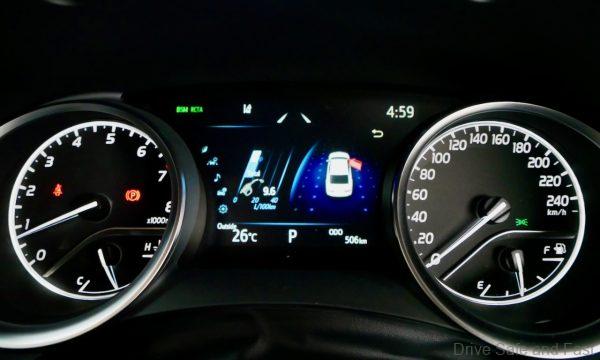 We recall our trip to and from the East coast of Peninsular Malaysia with the Camry being extremely relaxing despite heavy rain thanks to the aforementioned Dynamic Radar Cruise Control.
Enhanced Features
The Toyota Camry offers an array of features that enhance comfort, convenience, and overall driving pleasure. The 9″ Display Audio system with Android Auto and Apple CarPlay connectivity ensures seamless integration with your smartphone for entertainment and communication purposes.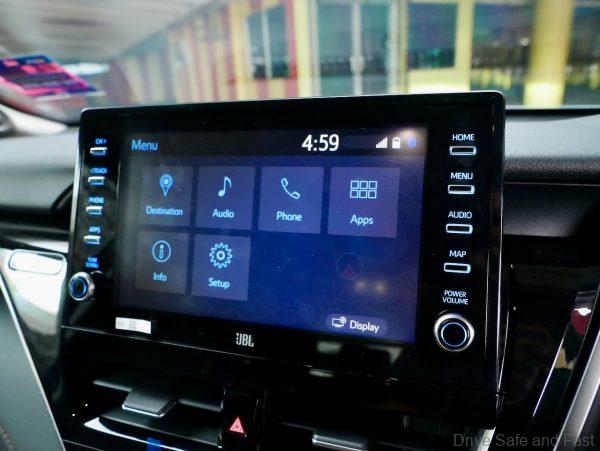 Furthermore, the Panoramic View Monitor (PVM) gives you a bird's-eye view of your surroundings, making parking and maneuvering in tight spaces a breeze despite this sedan's large dimensions. Other notable features include power-reclining rear seats and a 3-zone automatic air conditioning system that provides optimal comfort for all passengers. Now these are features you'd normally only get on a Lexus!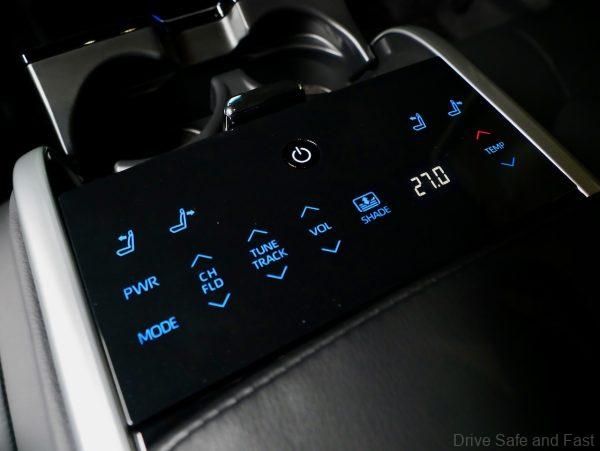 New Stylish Exterior and Interior Design
The 2023 Toyota Camry showcases a refreshed and stylish exterior and interior design. When this generation of Camry was first shown, it was already one of the most aggressive redesigns in Toyota's history. With the facelift, a dash of elegance and road presence has been added. Add to this the sporty and classy new 18" alloy wheels.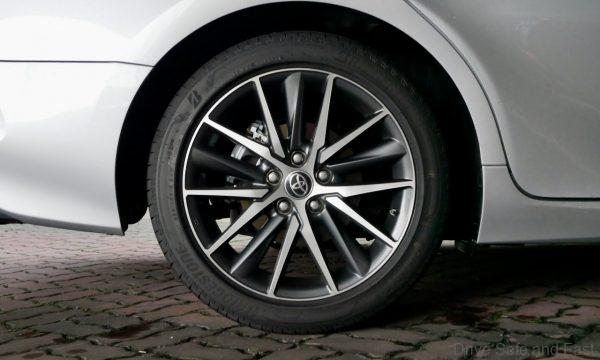 Inside the cabin, the Camry offers a refined and modern environment. The new ornamentation design enhances the premium feel, while the spacious and well-designed interior provides ample legroom and comfort for all occupants.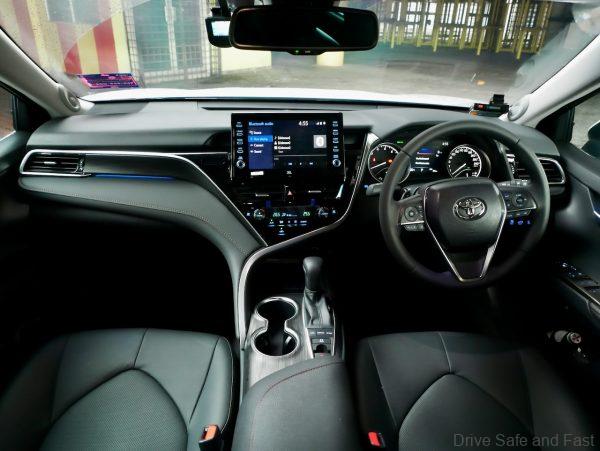 All-in-all, the Toyota Camry may be fighting a 'sedan battle' in an 'SUV world', but it's currently in top form and more dynamic than many might assume. Definitely worth a test drive at the very least before putting money down on a luxury sports sedan that'll lose half its value on the way out of the showroom.