TechTalk
Published on June 27th, 2023 | by Subhash Nair
0
JomCharge, Gentari & chargEV Charger Networks Now Accessible With A Single App
JomCharge, Gentari and chargEV networks are all accessible on any of their apps.
Malaysian EV users rejoice! Now three major Malaysian EV charging networks can be all accessed with a single app. Now chargEV, Gentari and JomCharge chargers can be accessed via any one of their respective apps. That means you only need to have either the chargEV, Setel or JomCharge app installed on your phone in order to access all 600 of their combined charging stations.
This collaboration has been in the works since at least March, when the three major charging network players got together and signed an agreement. The three major players are Yinson GreenTech (who owns chargEV through subsidiary Green EV Charge Sdn Bhd), Petronas (who launched Gentari and its subsidiary Gentari Green Mobility Sdn Bhd (GGMOB)) and EV Connection, who operates the JomCharge network.
Who's The Real Winner
Together, the 600 stations make up about two thirds of the entire nation's available EV chargers. Notably, TNB's Electron and the Porsche-Shell High Performance Charging (HPC) networks are not included. That means that EV users will still need to have multiple apps installed on their phones to access the entire Malaysian EV charging network, but can delete two of the three apps associated with the three networks named above.
All three of the charging networks have a lot to gain with this deal, as it opens up a new user base to customers who might not have had one app or the other before. EV users also benefit as it'll be a lot more convenient to just have most chargers available on their favourite app.
Ultimately though, the biggest winner here is Petronas. Their Gentari chargers use the Setel app, which behaves more like a 'Superapp' than the other two charger-focused apps. It's also more likely that a non-EV user already has Setel on their phone for cashless and cardless payments at Petronas. If that customer were to purchase an EV, they wouldn't have to download JomCharge or chargEV's apps at all to access those networks.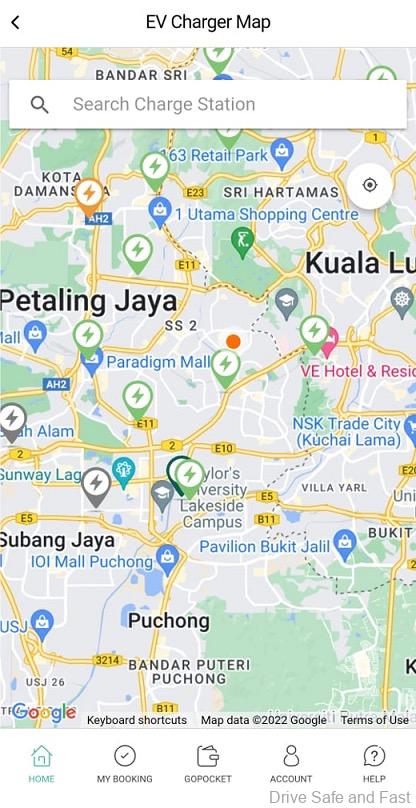 And while those two companies do benefit from the wider customer base, they still have to keep app development and maintenance up. Can they entice users to choose their single-focused apps over Setel? We'll have to wait and see. It's worth noting that JomCharge also has a cross-sharing deal with GoCar, another 'superapp' in the making. My theory is before long Setel will emerge as the last EV charging network app standing in Malaysia. TNB better act fast or risk being swallowed up!