TechTalk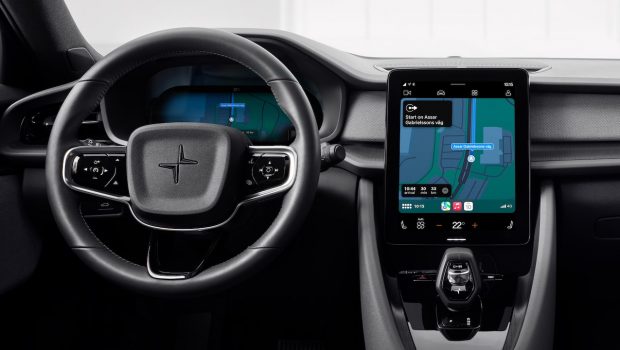 Published on June 25th, 2023 | by Subhash Nair
0
Polestar Is Working With Meizu For Android Automotive OS Alternative For China
Polestar will be working with minor smartphone player Meizu on a China-only alternative to Android Automotive OS.
Geely is one of the more intriguing entities of the Chinese automotive industry. Sometimes they do impressive work (Volvo Cars, Lotus and Proton's overnight revivals come to mind). Other times, they fund flying car projects, create too many overlapping car brands, and trying to buy over rivals on the stock market.
Last year, Geely's Chairman and founder Eric Li Shufu invested heavily in Chinese smartphone brand Meizu. This is not a very successful smartphone brand, but as we predicted this purchase was done to give Apple and Android ecosystems a new Chinese rival. Now we're starting to see where this vision is headed.
Now it is learnt that Polestar Automotive (majority shareholder Zhejiang Geely Holding Group) is entering into a strategic joint venture with Meizu to develop China-specific software for their vehicles. Specifically, Polestar will use Meizu's Flyme Auto technology platform to built a operating system for Polestar cars that are sold in China. The platform will include in-car apps, streaming services and intelligent vehicle software. This will later be joined by mobile and augmented reality devices and customer apps for a full-fledged digital ecosystem.
Yes, this is a China-specific platform, so the rest of the world need not be concerned. In fact, Polestar have gone out of their way to reiterate that they will remain a close collaborator of Google's and will continue to feature infotainment systems powered by Android Automotive OS.
I have a few thoughts on this development.
First, it would interesting to know what the power dynamic between Polestar and Geely are like. Was this a business decision that Polestar would have made independently?
Secondly, how well is Huawei's HarmonyOS doing today in China? I use a beautifully-designed Huawei watch but I find it lacks many essential apps due to its software limitations. And if Huawei isn't able to rival Android/Apple, what hope does Meizu have?
Finally, what's stopping Polestar from sharing Android Automotive OS technology with their friends at Meizu and how does Google deal with this?