News
Published on July 20th, 2023 | by Sounder Rajen
0
1,590 Participants Of The Caltex Fuelling Giler Promotion Win Big
Winners of this Caltex promo walked away with prizes worth up to RM5,000
Chevron Malaysia Limited, known simply as Chevron, which markets the Caltex retail brand in Malaysia, has today awarded 1,590 Malaysians who won a variety of prizes through its Fuelling Giler promotion and win big these lucky winners did. With prizes worth up to RM5,000, some of these winners were truly ecstatic to say the least.
The first of these Caltex prizes were awarded to 30 winners, each of them walking away with a year's worth of fuel via StarCash Card credits and another 30 winners securing a local travel package, both valued at RM5,000. Not bad, eh? Surely, with prices being the way they are now, most Malaysians would definitely love a year's worth of free fuel.
Moreover, Dean Gilbert, Chevron Malaysia Limited's Country Chairman said, "Being able to reward so many of our loyal customers is an equally fulfilling feeling for us as these are the very people at the crux of everything we do."
"Our goal has always been to make fuelling more convenient and rewarding, evident by the 1,590 winners today as well as with our recent launch of Caltex Rewards that allows customers to fuel up, pay for fuel, collect points, and redeem a wide variety of rewards in the same transaction." He concluded.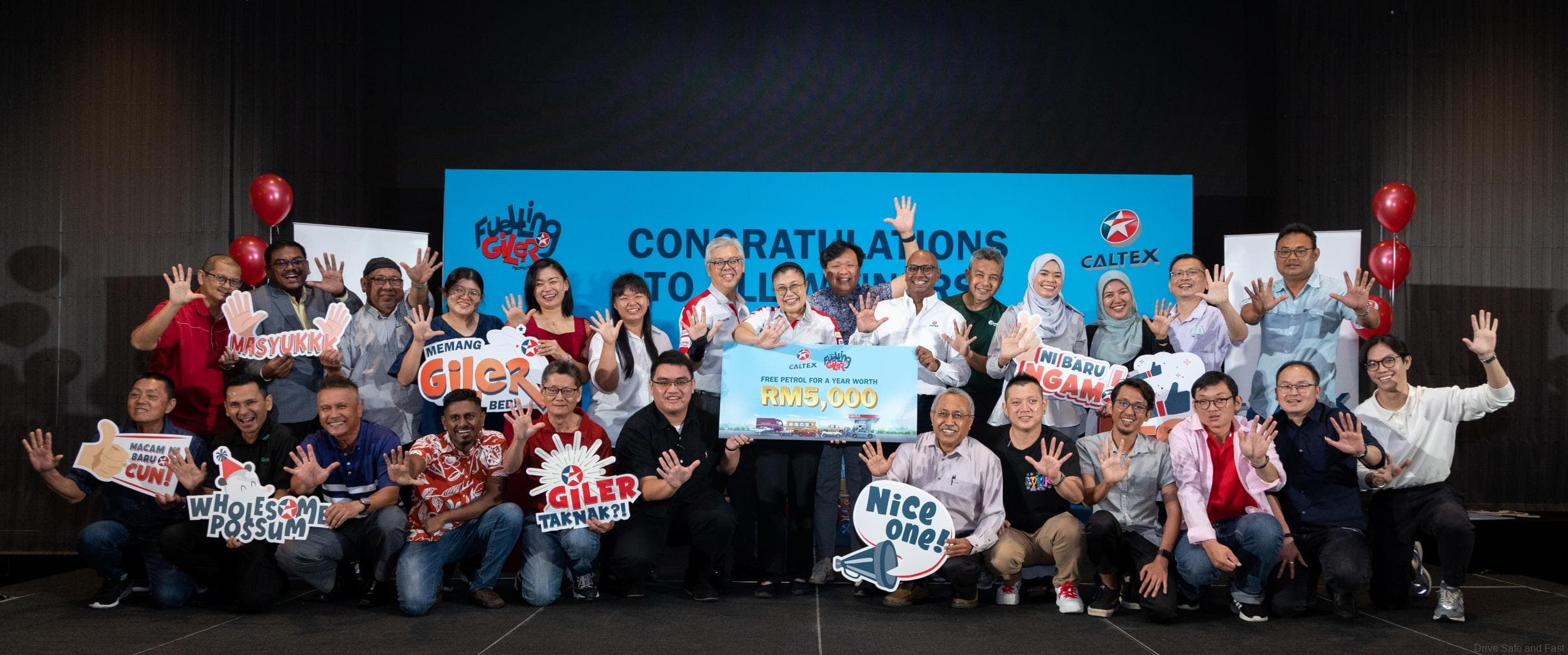 On top of that, the remaining two tiers of lucky winners took home Shopee, Grab or Touch 'n Go E-vouchers worth RM500 and RM50. The Caltex Fuelling Giler promotion required participants to fuel up a minimum of RM40 at any Caltex station and submit their receipts as proof of purchase between November 2022 to February 2023 and clearly, this paid off for all the winners.
The brand also launched its Caltex Rewards programme earlier this May which is the brand's latest loyalty programme that also enables motorists to accelerate the process of earning points by awarding 2 points for every liter of fuel pumped. This curated program also allows redemption for fuel and partners' e-voucher from a rewards catalog.
Well, clearly fuelling up with Caltex has many benefits, chief among them being the brand's boundless generosity in terms of rewarding its loyal customers, so the next time you want to fuel up and get rewarded doing it, remember Caltex and head on over to your nearest Caltex petrol station.