Automotive
Published on July 5th, 2023 | by Subhash Nair
0
Art Of Speed 2023 Is Going To Be Bigger Than EVER!
Art Of Speed 2023 is coming at the end of July and it is going to be more exciting and larger than ever!
When it comes to car and bike culture in Malaysia, Art Of Speed (AOS) is without a doubt the largest event and the one to really look forward to. AOS this year celebrates its 12th annual show and it aims to bring its biggest and best show yet! Tickets are on sale now at artofspeed.com and the first 1,000 ticket buyers online get entered into a special lucky draw. Online ticket holders stand to win a Honda e-DAX motorcycle. At the end of the show, one lucky ticket holder will also walk away with a restored and customised 1979 Toyota Celica from AOS.
AOS 2023 will take place in the familiar MAEPS, Serdang location but this time with a twist – they're taking over the ENTIRE venue, which includes 350,000 square feet of indoor space and 8.6 acres of outdoor space. The event runs from 10am to 7pm on the 29th & 30th of July 2023.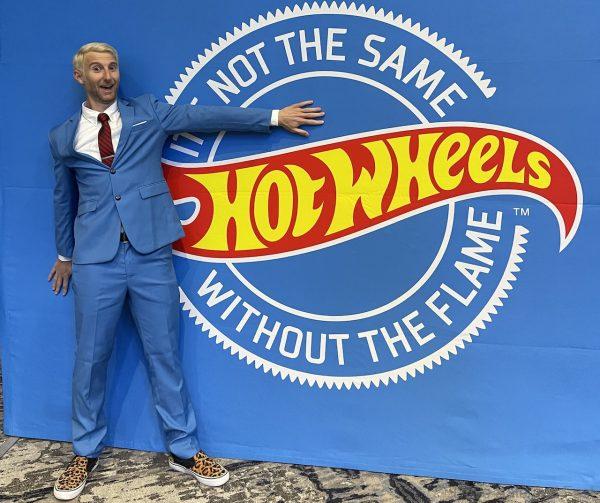 New For AOS In 2023
Besides going bigger than ever this year, AOS is also bringing a lot of new highlights this time around:
Outdoor ThunderCircus "Brotherhood Rally" gathering for motorcycle riders and enthusiasts of various makes and communities
1st Official Hot Wheels Collector Convention in South East Asia (all of Hall B)

Hot Wheels Rare and Collectibles Exhibition
Hot Wheels Skate School
Hot Wheels Swap Buy & Sell
Collector sharing sessions
Hot Wheels Custom Competition
Special Guest Matt Gabe (Hot Wheels designer from the US)
Release of official Hot Wheels Convention Car
Release of Limited Edition t-shirt
Hot Wheels x Proton

Collaboration with VANS

limited edition AOS shoes
AOS 10-year commemorative hard cover coffee table book
mini skateboard and BMX park

Hikari Riders collaboration
IGL Coating collaboration
MOONEYES collaboration with limited edition event exclusive t-shirt and MOONEYES Malaysia dealer t-shirt
Miss Pin-Up Art Of Speed 2023
Returning to AOS
There are also a few noteworthy returning features to AOS this year, including:
NoEqual.co NEAT Fest with Malaysia Motorsports theme (Hall C)
Off The Grid camping and outdoors exhibition (Hall C)
Hail Vintage collectible showcase and sales event (Hall D)
Streetware Con now with more vendors and 40 emcees performing over 2 days (Hall D)
Kustom & Koffee Talk (Hall A 3.30pm)
Show & Shine (Hall A)
Other activities include:
Roda Rumble 2023 – two-wheels gathering and outdoor festival with Retro Mania
La Cultura – a Chicano culture appreciation gathering
Automotive flea market
Food Park at basement/underground level DG
Test Ride Zone (Royal Enfield, Vespa, Aprilia, Triumph, Harley-Davidson)
Guest list for AOS 2023 includes:
Shige Suganuma, Emi Suganuma, "Sunny" Yano & Hiro "Wildman" Ishii from MOONEYES Japan
Wild Road Choppers from Japan (1941 Harley-Davidson Chopper Show Bike)
Cosmic Chopper City from Japan (2020 Harley-Davidson Chopper Show Bike)
Dino Dalle Carbonare from Speedhunters.com
Alexander Iain from Speedhunters.com
Side Yakotani from Japan (1959 Volkswagen Type2 Safari Custom Show Car)
Ya Seat from Thailand
Kustomstyle from Japan
2 Percenter from Japan
Vibes Magazine from Japan
Roller Magazine from Japan
Weller Magazine from Japan
Mow from Australia
Choppajoop from Singapore
Hisa Artes 66 Paintlab from Indonesia (pinstripe artists)
Fahmi Freeflow from Indonesia
Irvine Jasta from Indonesia
Cherry Bomb Pin-Up Parlour from Singapore
Bangkok Hot Rod Show from Thailand
Kustomfest from Indonesia
Borneo Kustom Show from Brunei
BBQ Ride from Indonesia
Wicked Wallop from Singapore
645 Magazine from Indonesia
Mill Art from Indonesia
Ignite Magazine from Thailand
Dinggo Company from Indonesia
Von Dutch from Indonesia
There will be performances in Hall A on the indoor stage. Artists include:
Dato Maw
Hip Hop Decontrol
Balan Kash
Arunboii
One Buck Short
Loko
Bayangan
Kapten Oi!
Dead Mushroom
Blues Gang
SoundCircus Festival
Parallel to AOS 2023 will be the SoundCircus Festival at 4pm Saturday 29 July 2023. The lineup of performers include:
Superman Is Dead
No Good
Plague of Happiness
MC16
Skudap Skudip
Dum Dum Tak
Krusty
Restraint
Naratu
Armpunk Sindicate
SoundCircus is only opened to those 16 and up and will involve mosh pits.