News
Published on July 21st, 2023 | by Sounder Rajen
0
Aston Martin Lets You Drive The Power In The Popular Mobile Game, PUBG
Race your way to the chicken dinner with Aston Martin and PUBG
Luxury British supercar marque, Aston Martin, has always been one of those brands that everyone loves and now one of the world's most popular Mobile games, PUBG: Battlegrounds (PUBG) has announced a new collaboration with the aforementioned ultra-luxury and high-performance sportscar manufacturer, Aston Martin.
The new collaboration will see three of Aston Martin's ultra-luxury performance models introduced into PUBG Mobile, made available with exclusive colour schemes and for anyone who plays the game, this is exciting news as the typical vehicles in game can be boring to look at after a while.
Moreover, PUBG players will now be able to experience the world of Aston Martin through the world's fastest luxury SUV, the DBX707 in Quasar Blue or Neon Purple, or the ultimate hypercar, the Aston Martin Valkyrie, in Luminous Diamond and Aston Martin's iconic Racing Green, as well as the DBS Volante in Black-Bronze Satin, Celestial Pink, and one other secret colour variant for players to discover.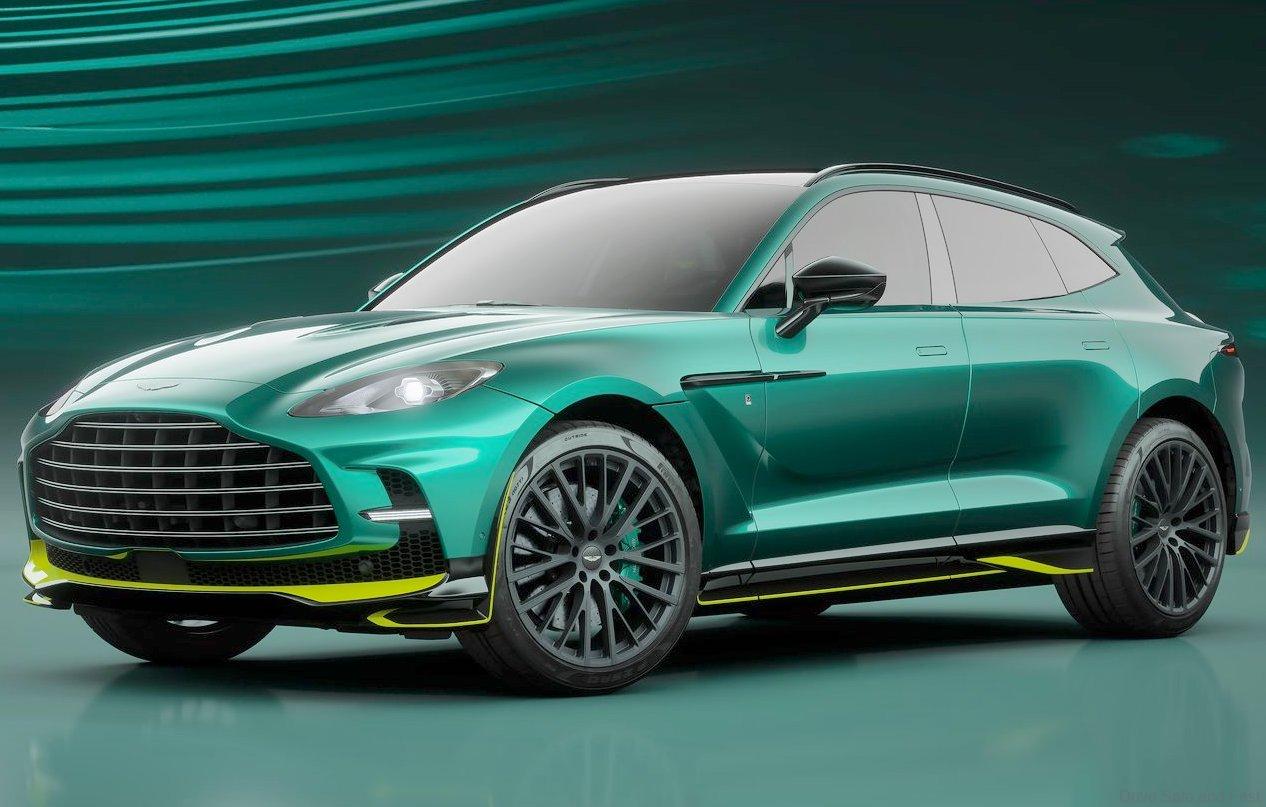 Of the three models, the Aston Martin DBS Volante is also the first ever convertible sports car to be added to the PUBG Mobile game and features an opening and closing roof mechanism, representing another first for the game. In addition, a custom themed parachute will also be available to players to enjoy.
On top of that, Vincent Wang, Head of PUBG Mobile Publishing at Tencent Games said, "We're always looking for new ways to elevate the PUBG Mobile experience and bring the best new features to our fans, so we're thrilled to be partnering with Aston Martin and introducing exclusive colour variants of their iconic cars to the game, we hope that you enjoy them!"
Renato Bisignani, Head of Global Marketing and Communications at Aston Martin stated, "Unleashing Aston Martin into the world of PUBG Mobile forms part of our broader strategy to bring our iconic brand to new audiences and build aspiration with the next generation of Aston Martin fans."
He concluded with, "We are excited that this collaboration gives millions of players across the world the opportunity to digitally experience the thrill of driving an Aston Martin and explore some of our most iconic models in an accessible Mobile gaming environment."
The PUBG Mobile x Aston Martin collaboration update is available now so go ahead and download the game today for free on the App Store and Google Play Store to experience the most luxurious and sporty vehicles in game now.