Cars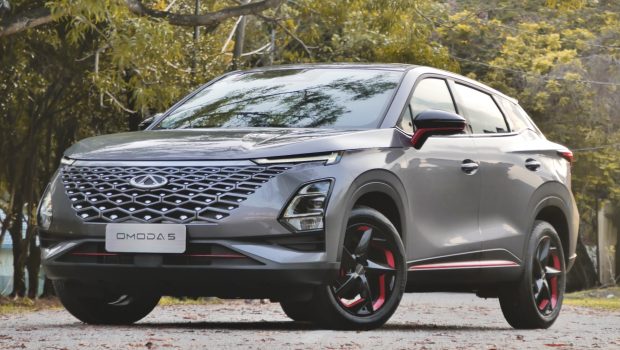 Published on July 10th, 2023 | by Subhash Nair
0
Chery Omoda 5 Short Test Drive Review
We took the Chery Omoda 5 for a short drive around the Klang Valley over the weekend.
Its only been a few days since Chery Malaysia launched the Tiggo 8 Pro and Omoda 5. We were there at the launch event and over the weekend we got to sample the smaller of the two SUVs. The Chery Omoda 5 presents a pretty interesting case in Malaysia. We tested the RM118,800 Omoda 5 H, which is the high spec of the two variants being offered initially. This model is priced aggressively at just RM5,500 over the top spec Proton X50 and RM12,100 cheaper than the equivalent Honda HR-V Turbo.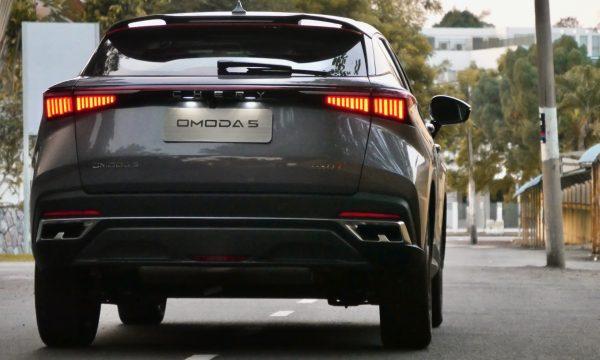 Value is such a strong selling point of this particular model. Not only is it priced well against its rivals, it also offers customers a longer warranty package than the industry standard. 7 years or 150,000km for the car and 10 years/1,000,000km for the engine (free for a limited number of customers). But it's not just good value, it's high perceived quality that's on offer with the Omoda 5.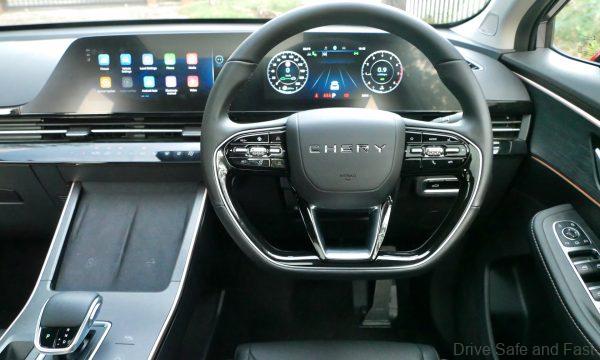 During my test drive, I took it down to a car gathering in the heart of KL and this was the show stealer. It drew a crowd all night, even those who drove in with premium vehicles costing several times as much were 'wow'-ed by the design, build quality and equipment on offer for this price. I was even stopped by two people while shooting the car, who were both very taken by its design. So is there a catch?
Performance
The Chery Omoda 5's driving character from our short weekend test drive revealed to us that it is tuned for straight line comfort and in city maneuverability. The steering is light and easy while the suspension is dialed in to create a comfortable environment for the occupants. Noise is also kept out of the cabin extremely well. The engine offers up 156hp and 230Nm of torque, which is plenty for its class and price, but not enough to call this car sporty.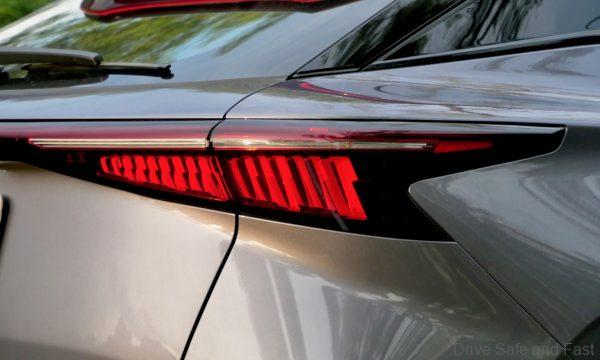 There are some weaknesses though. Visibility is poor out of the rear windscreen and not helped by the convex rear view mirror used. While comfort is good for a car of this class, the Omoda 5 lacks communication through the steering wheel. It's a combination of softness of the suspension and lightness of the steering wheel. At regular speeds, this is fine, but it's difficult to tell where the limit lies with the Omoda 5 and it's not particularly fun to chuck around corners.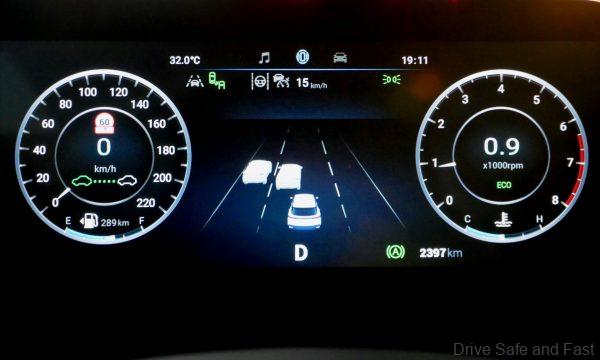 There are also loads of driver aids. On the plus side, ADAS can save lives and avoid potential crashes. On the other hand, it's quite intrusive. You can go into the settings menu to tune things or even turn some of it off but I couldn't shut all of it off. There was a constant soft alert that was either for the road-specific speed limit I was breaking or for the blind spot monitor and I never quite figured out what it was. One of the cooler ADAS features was a preview of where other vehicles are in relation to the Omoda 5. It's very Tesla-like and often displays the correct vehicle type though it did mistake one car for a lorry once while I drove.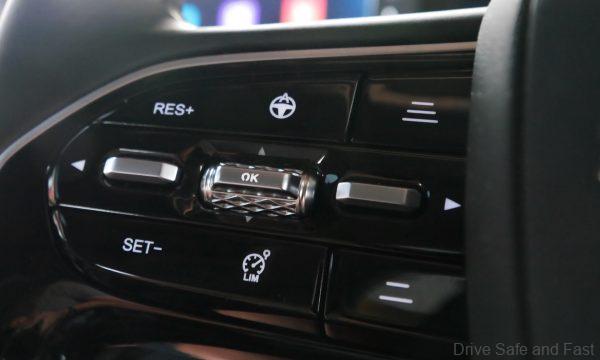 Design
That being said, most buyers are in it for the way it looks and in that regard Chery deserves top marks. It's not easy to break the mould, but Chery's design team definitely did it here. The front grille is unlike anything we've seen before. While the rear is a little reminiscent of Lexus' work, overall I do think the Omoda 5 has a very unique look that turns heads and sticks with you long after you look at it.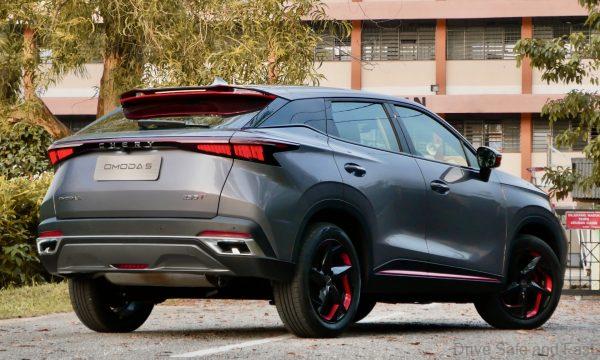 Inside you get a very upmarket cabin in terms of looks. Build quality and construction is also very commendable with solid door thuds and satisfying switchgear to boot. Material use is a bit of a mixed bag. There's nothing out of place, but it definitely doesn't feel quite as good as it looks in here. The synthetic leather upholstery is fine for this price and the fingerprint-magnetic glossy black panels are also forgivable as they're the industry standard at this point.
What's quite impressive is the digital experience and the sheer amount of equipment they've thrown in. There's a fully digital instrument cluster and infotainment screen in a shared floating housing à la Mercedes-Benz's compact cars. The digital interface is pretty smooth and decently laid out. There's wireless Apple CarPlay and Android Auto. We only had time to test out wired Apple CarPlay and while it worked great, we did notice dropped frames with touch inputs. There's also a very interesting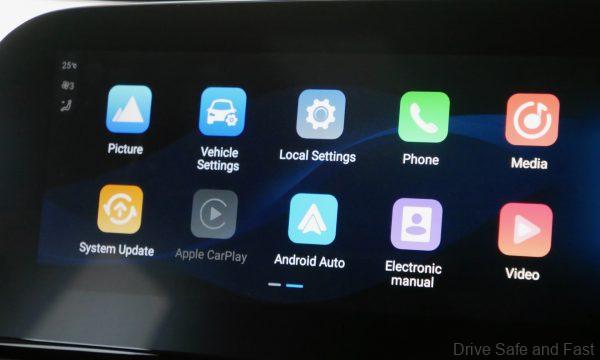 Boot space is also acceptable for the class of vehicle but not very impressive at 378L. It's best suited to couples or bachelors. For a small family (1 child, 1 domestic helper), the Omoda 5 just about works. Those with families and domestic helpers to ferry around would be better served by the Chery Tiggo 8 Pro.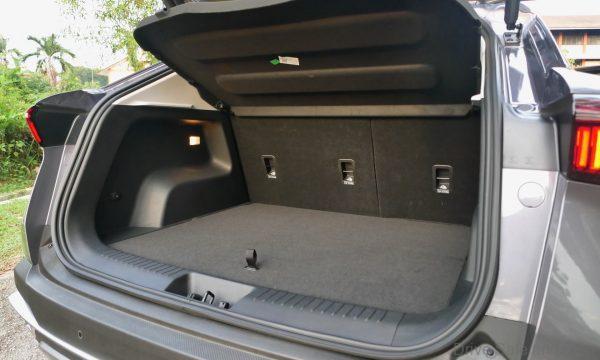 Final Thoughts
Any new entry to the market will be met with a healthy dose of skepticism. Chery perhaps will attract even more skepticism than usual as the company has been in Malaysia before and didn't quite last before. Chery Malaysia understands this and that is why they're pushing so hard in terms of value and aftersales support. The company is also planning to invest hugely into Malaysia both in terms of R&D as well as assembly.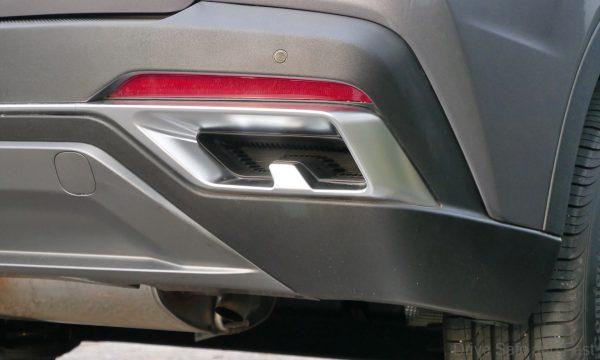 Another thing is different this time around – the product. My first test car was a Chery Maxime back in 2015. While it also presented excellent value, it didn't really stand out visually and it was not up to par in terms of cabin build quality. The same cannot be said about the Omoda 5. It's absolutely stunning and feels really well screwed together.
Quirks aside, I can see how a few potential X50 or HR-V Turbo owners could be persuaded to try something Chinese for a change. Chery too has changed quite a bit over the years. They're a much bigger company today and still China's top automotive exporter. Their ambitions for ASEAN are up there with the other Chinese automotive giants and we'll see how far they go in the coming years.
2023 Chery Omoda 5 H Specifications
Engine: Inline-4, 16-Valve, DOHC, Petrol, Turbocharged
Capacity: 1498cc
Gearbox: CVT automatic with 9 speeds
Max power: 156hp @ 5500rpm
Max torque: 230Nm @ 1750rpm
Price: RM118,800