Automotive
Published on July 26th, 2023 | by Subhash Nair
0
Nissan Hits Milestone With Over 1 Million Electric Vehicle Sales Globally
Nissan was one of the first 1st market carmakers to sell electric vehicles and have sold a million so far.
In a significant stride towards sustainable mobility, Nissan Motor Co., Ltd. proudly announces that its worldwide sales of electric vehicles have surpassed an impressive 1 million units.
Leading the charge since its debut in December 2010, the Nissan LEAF has been a remarkable success, selling over 650,000 units across the globe. Available in nearly 50 markets, including Japan, the U.S., and Europe, this model continues to earn widespread acclaim from satisfied customers and has earned prestigious awards in various markets.
Last year, Nissan introduced the Nissan Ariya, an all-electric crossover that has been turning heads. Boasting Nissan's latest design language and cutting-edge technologies like e-4ORCE all-wheel control and ProPILOT 2.0 advanced driver support, the Ariya is a winning combination of style and innovation. Notably, it received the Auto Color Award 2021 Grand Prix in Japan and the Red Dot Design Award in Germany, while also securing a spot on the coveted Wards 10 Best Interiors & UX list.
In 2022, Nissan entered the Japanese minivehicle market with its first electric vehicle, the Sakura. Praised for its serene cabin, powerful yet smooth acceleration, elegantly designed spacious interior, and ample cruising range for daily driving, the Sakura quickly garnered attention.
With a staggering 50,000 cumulative orders, it's evident that the Sakura has struck a chord with environmentally conscious drivers in Japan.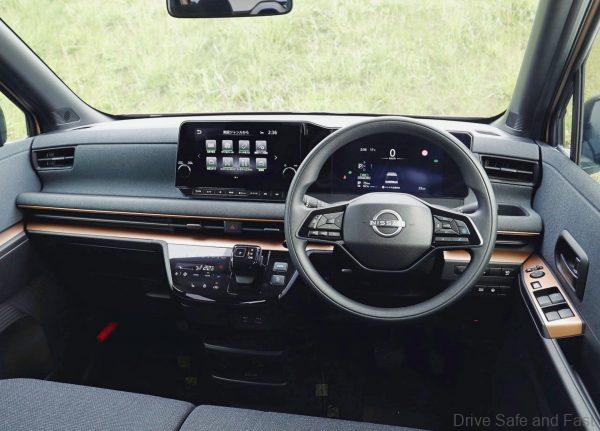 Notably, the Sakura has earned a trio of prestigious awards in its home country:
The 2022-2023 Japan Car of the Year, a historic achievement as the first minivehicle to receive this accolade, highlighting its crucial role in driving electrification momentum in the market.
2023 RJC Car of the Year
2023 JAHFA Car of the Year
With its sights set on the future, Nissan has outlined an ambitious roadmap under its Nissan Ambition 2030 long-term vision. The company plans to introduce an impressive lineup of 19 EV models by fiscal year 2030, catering to diverse customer needs across the globe.
Not content with the status quo, Nissan aims to take innovation even further by launching EVs powered by all-solid-state batteries developed in-house by fiscal year 2028. This development promises to revolutionize the electric vehicle landscape, providing enhanced performance and greater sustainability.