Automotive
Published on July 14th, 2023 | by Subhash Nair
0
Porsche Records Impressive Global Growth in First Half of 2023
Porsche reports great sales numbers for the first half of 2023.
Porsche has achieved remarkable success in the first six months of 2023, reporting a substantial 15 percent increase in deliveries. With a total of 167,354 vehicles delivered worldwide, Porsche has demonstrated its commitment to value-oriented growth and customer satisfaction. This article delves into the company's exceptional performance and highlights key achievements in various regions and popular models.
Europe and Germany Lead the Way with Strong Double-Digit Growth:
Porsche's sales in Europe during the first half of 2023 soared to new heights, with 36,574 vehicles delivered, representing an impressive 23 percent growth compared to the same period last year. In Germany, the company's home market, Porsche witnessed a substantial surge in deliveries, with 17,118 units handed over to customers, marking a notable 24 percent increase. These significant gains highlight Porsche's enduring appeal among European customers.
North America Continues to Thrive:
The North American market also experienced double-digit growth, with 41,937 vehicles delivered, a remarkable 12 percent increase compared to the previous year. Despite the ongoing challenges in China, Porsche successfully delivered 43,832 vehicles, an 8 percent increase, demonstrating the company's resilience in overcoming market difficulties. In overseas and emerging markets, Porsche's deliveries reached 27,893 vehicles, showcasing a commendable growth rate of 16 percent.
The Iconic Porsche 911 Celebrates 60 Years of Excellence:
Celebrating its 60th anniversary, the iconic Porsche 911 has once again captivated the hearts of customers worldwide. With 26,124 deliveries in the first half of 2023, the 911 experienced a remarkable 21 percent increase in demand. This achievement affirms the 911's timeless appeal and its ability to ignite the thrill of racing within Porsche enthusiasts.
SUVs Remain Popular:
Porsche's SUV models continue to be highly sought after, with the Porsche Macan and Cayenne showcasing strong performance. The Macan saw deliveries to 47,755 customers, marking an impressive 26 percent increase. The Cayenne experienced a 12 percent growth with 46,884 units delivered, reaffirming the popularity of Porsche's SUV lineup.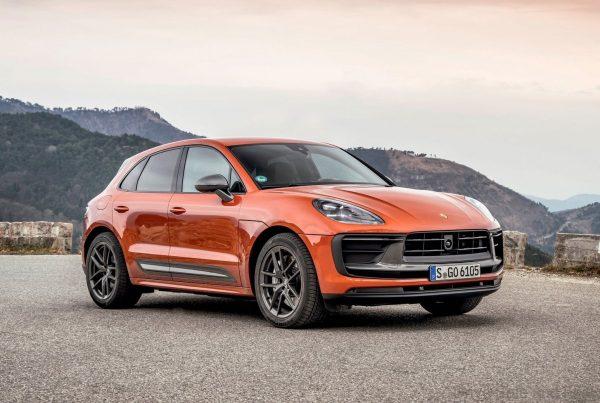 The All-Electric Taycan Faces Supply Challenges:
While the all-electric Taycan experienced a slight decrease of 5 percent in deliveries, with 17,991 units handed over to customers, it is important to note that the shortfall was primarily due to availability issues with certain parts. Porsche remains committed to enhancing the Taycan's production and ensuring a seamless customer experience in the future.
The Panamera and 718 Models Contribute to Success:
Porsche's Panamera luxury saloon continued to perform exceptionally well, achieving 17,565 deliveries and a notable 13 percent growth. Additionally, the 718 Boxster and 718 Cayman models contributed a further 11,035 deliveries, reflecting a commendable 13 percent increase.
Striving for Balanced Growth in Challenging Times:
Detlev von Platen, Board Member for Sales and Marketing at Porsche AG, emphasized the company's dedication to value-oriented growth and flexibility in the face of challenging economic conditions. Porsche aims to achieve a balance between supply and demand in China, aligning with its luxury positioning.