Automotive
Published on July 13th, 2023 | by Subhash Nair
0
Treat Your Audi: A New Service Campaign For ALL Audi Owners In Malaysia
Treat Your Audi aims to give all Malaysian Audi owners the chance to spruce up their vehicles.
PHS Automotive Malaysia (PHSAM) has announced the launch of its highly anticipated Treat Your Audi aftersales campaign, designed to provide Audi owners in Malaysia with a range of privileges and support to enhance their driving experience. This campaign offers exclusive benefits and rewards, including a chance to win Audi merchandise, discounted prices on essential maintenance components, additional support for older vehicles, and complimentary services for parallel import vehicles.
Exclusive Offers for Audi Owners
The Treat Your Audi campaign is scheduled to run from July 1st to September 30th, 2023. Each month, 30 lucky Audi owners will have the opportunity to win exclusive Audi merchandise by participating in the campaign. To be eligible for the monthly draw, owners must make a minimum spend of RM800 on either an Audi Repair Package or an Audi Plus subscription.
Discounted Prices on Essential Components
During the campaign period, subscribers of the Audi Repair Package will enjoy a significant advantage with a 30% discount on brake sets, including brake discs and pads, absorbers, bearing, and timing belts. This offer ensures that Audi owners can maintain the safety and performance of their vehicles at reduced prices, providing them with peace of mind on the road.
Enhanced Support for Older Vehicles
Owners of Audi vehicles that are 5 years and older can benefit from the Audi Plus program, which offers a range of exclusive privileges. This includes a 10% discount on maintenance service rates, three service discount vouchers, valid for three years from the date of signing up. Additionally, these owners will receive nationwide Audi Roadside Assistance support for up to 12 months from the date of voucher redemption, ensuring a worry-free driving experience.
Quality Service Guaranteed
Audi Centers are committed to providing the highest level of service and quality to all customers. Only genuine parts will be used for any repair work, and trained Audi technicians equipped with the latest diagnostic equipment will handle diagnostics, service, and repairs. Moreover, customers who purchase new Audi batteries will benefit from an extra 20% savings, promoting long-lasting performance and reliability.
Complimentary Audi Condition Check for Parallel Import Vehicles
Owners of parallel import vehicles are also invited to take advantage of the Treat Your Audi campaign. By visiting any Audi Centre, they can avail themselves of a complimentary Audi Condition Check (ACC). This comprehensive checkup assesses the vehicle's condition, ensuring reliable performance and providing peace of mind to owners. Audi recommends performing maintenance services every 12 months or 15,000 kilometers to maintain optimal performance.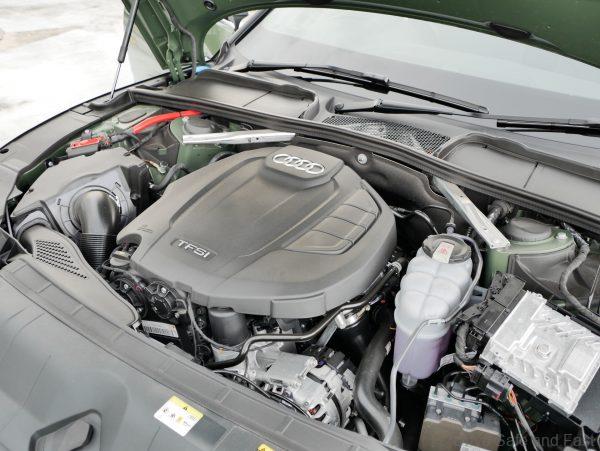 Encouraging the Premium Drive Experience
The Treat Your Audi campaign underscores Audi's commitment to providing a premium drive experience to all owners. By offering a wide range of complimentary and rewarding benefits, Audi hopes to entice more owners to experience the luxury and performance that come with owning an Audi. Don't miss out on this unique opportunity to pamper your Audi and enhance your driving experience.
For more information on the Treat Your Audi campaign, please visit www.audi.com.my or contact an Audi Centre to book an appointment. Treat your Audi today and elevate your driving experience to new heights.