Automotive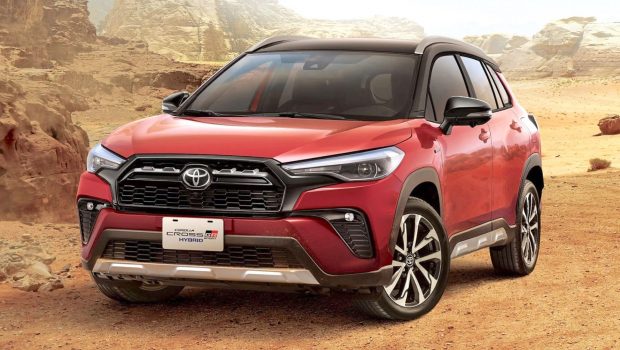 Published on July 7th, 2023 | by Subhash Nair
0
UMW Toyota Motor Achieves Remarkable Sales Figures In June 2023
UMW Toyota Motor reports excellent sales numbers for June 2023 and the first half of the year.
UMW Toyota Motor solidified its dominant position in the market by achieving impressive sales figures in June 2023. The company's commitment to innovation and sustainability was highlighted through the unveiling of the highly anticipated all-new Toyota Innova Zenix, featuring both Hybrid Electric Vehicle (HEV) and Internal Combustion Engine (ICE) models. Additionally, UMW Toyota Motor introduced the luxurious Toyota Alphard and Vellfire models, redefining elegance and comfort for discerning customers.
Impressive Sales Figures
In June 2023, UMW Toyota Motor recorded exceptional sales figures, selling 8,559 units of Toyota vehicles and 110 units of Lexus vehicles. The combined total sales, including both Toyota and Lexus, reached 8,669 units, surpassing the 8,004 units recorded in May 2023. This growth reflects the company's strong position in the market and the popularity of its vehicles among consumers.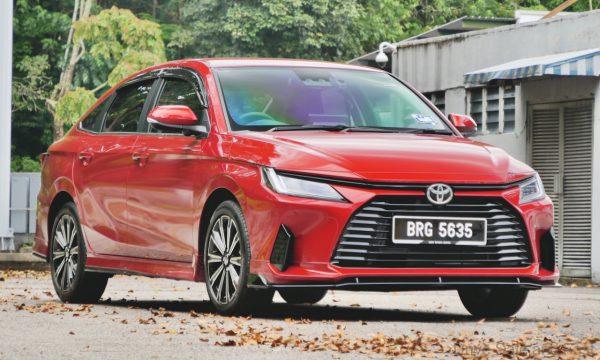 Year-to-date sales for June 2023 demonstrated remarkable growth, with a cumulative total of 48,659 units sold. This figure represents a significant 6.0% increase compared to the year-to-date sales of 45,911 units recorded in June 2022. UMW Toyota Motor's consistent performance reflects its ability to meet customer demands and maintain a competitive edge in the automotive industry.
Unveiling of the All-New Toyota Innova Zenix
The launch of the all-new Toyota Innova Zenix marked a significant milestone in UMW Toyota Motor's commitment to carbon-neutrality and sustainability. The Zenix model offers both Hybrid Electric Vehicle (HEV) and Internal Combustion Engine (ICE) options, showcasing Toyota's dedication to a greener future. The all-new Zenix HEV emerged as the hero model, demonstrating Toyota's relentless pursuit of new age innovations.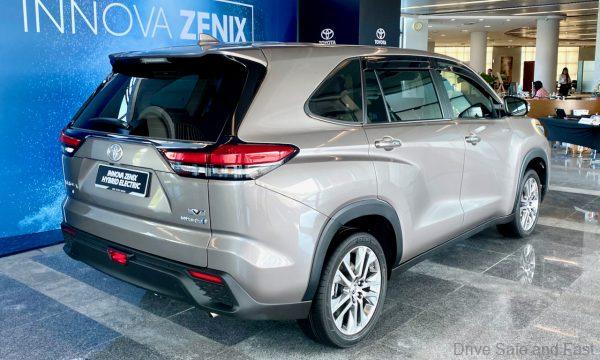 Luxurious Toyota Alphard and Vellfire Models
UMW Toyota Motor announced the availability of the all-new Toyota Alphard and Vellfire models for booking. These luxury MPVs, initially popular in Japanese domestic markets, have gained significant popularity in Malaysia. The Toyota Alphard 2.4T Executive Lounge and Toyota Vellfire 2.5 variants offer upgraded powertrain and advanced luxury features, providing refined experiences for customers.
The Alphard 2.4T Executive Lounge boasts a powerful 2.4L 16-valve DOHC Turbocharger and intercooler engine, paired with a Direct Shift 8-speed Automatic with Sequential and Paddle Shifters. The Vellfire, on the other hand, features a 7-speed Super CVT-i with Sports Sequential Shiftmatic and a Front Performance Brace for excellent power transmission, handling, and stability.
Both models exhibit sleek designs, with distinctive grilles and Full LED Lamps with Sequential Signal Lamps, ensuring optimal visibility and presence on the road. The luxurious cabins are adorned with leather and woodgrain finishes, featuring a fixed Panoramic Glass Roof for a spacious and airy ambience. The Alphard and Vellfire also prioritize passenger comfort with features such as adjustable reading lights, Seat Heater and Ventilation, seat massage function, and Anti-Vibration Structure.
The Alphard and Vellfire models are equipped with advanced Toyota Safety Sense features and technology, providing enhanced safety for both drivers and passengers. These features include Dynamic Radar Cruise Control (DRCC), Lane Departure Alert (LDA), Road Sign Assist (RSA), and Adaptive High-beam System (AHS), ensuring a secure and worry-free driving experience.
For more information and bookings, visit Toyota.com.my or contact the Toyota freephone line at 1-800-88-TOYOTA (869682).