Automotive
Published on August 17th, 2023 | by Subhash Nair
0
Sime Darby Beyond Auto & Scientex Sign EV-Related MOU
Driving Malaysia's Sustainable Future: Sime Darby Beyond Auto and Scientex Unite for EV Revolution
In a groundbreaking collaboration that combines automotive innovation and sustainable property development, Sime Darby Beyond Auto Sdn Bhd and Scientex Berhad have joined forces to spearhead Malaysia's journey towards a more eco-friendly future. As a subsidiary of Sime Darby Motors and the sole distributor of BYD cars in Malaysia, Sime Darby Beyond Auto is at the forefront of the electric vehicle (EV) revolution, while Scientex Berhad, a leading property developer, brings its expertise in creating sustainable living spaces. Together, these industry giants are committed to fostering widespread adoption of electric vehicles and promoting sustainable mobility practices across the nation.
Championing Affordable EV Mobility
Recognizing the surging demand for EVs in Malaysia, Sime Darby Beyond Auto has taken a pivotal step by introducing the all-new hatchback model, BYD Dolphin. Priced at an enticing starting point of just RM99,900, this move underscores Sime Darby Beyond Auto's dedication to offering a diverse range of accessible EV vehicles. The introduction of the BYD Dolphin is poised to make sustainable mobility an attainable reality for a wider demographic, ensuring that eco-friendly driving is within everyone's reach.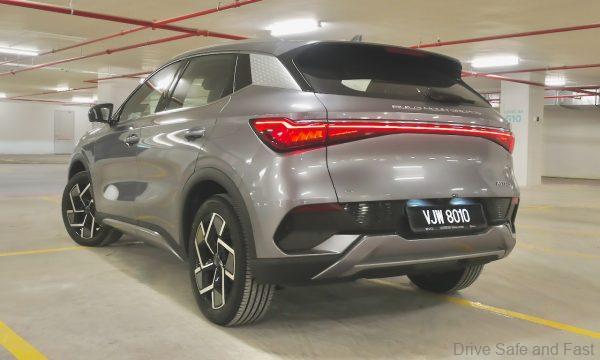 The resounding success of Sime Darby Beyond Auto's commitment to EV adoption is evident through the remarkable feat of securing 1,000 bookings within a mere 10 days of the model's launch on December 8, 2022. This achievement is further fortified by the brand's comprehensive aftersales services, which encompass customer care, state-of-the-art service centers, body and paint services, and efficient parts distribution. This holistic approach ensures a seamless and worry-free ownership experience for EV enthusiasts.
Setting the Stage for a Greener Tomorrow
Sime Darby Beyond Auto's strides towards sustainable mobility are powerfully complemented by Scientex Berhad's strategic vision. Scientex's plan to establish EV charging stations at key locations within its nationwide housing developments is a bold move that leverages its extensive presence in affordable housing townships. By creating these charging infrastructure hotspots, Scientex aims to catalyze greater EV adoption among both residents and visitors, fostering a culture of green living and sustainable transportation within these vibrant communities.
The collaborative efforts of Sime Darby Beyond Auto and Scientex have reached a significant milestone with the signing of a Memorandum of Understanding (MOU). As preferred marketing campaign partners for Scientex's highly anticipated Mori Residences 2 condominium project in Rawang, Selangor, the partnership is set to resonate with environmentally conscious homeowners. The development embodies Scientex's commitment to sustainability by adhering to GreenRE criteria, boasting environmentally responsible design elements and convenient EV charging stations for residents.
Pioneering a Cleaner Future Together
At the heart of this dynamic partnership is the shared mission to drive widespread EV adoption and seamlessly integrate EV charging facilities into affordable housing developments. As both companies align with the nation's ambition for a cleaner and more sustainable future, they are also gearing up to raise public awareness through captivating campaigns and enticing incentives. By making EVs and eco-friendly homes accessible to all, Sime Darby Beyond Auto and Scientex are poised to usher in a transformative era of sustainable living.