Automotive
Published on September 19th, 2023 | by Subhash Nair
0
500,000 BYD ATTO 3 EVs Have Been Made Since Its Launch 19 Months Ago
The popular BYD ATTO 3 hits a significant production milestone.
BYD has produced its 500,000th ATTO 3 at the Hefei industrial plant. This milestone, achieved in just 19 months since its launch, signifies a remarkable success story in the global automotive market. As the first model designed for the global market, the BYD ATTO 3 has rapidly risen to become the best-selling NEV in several countries, including Singapore, New Zealand, Thailand, Israel, and Sweden. Some even say it's the number 1 EV in Malaysia too, but we should wait until the official figures are out a full year of sales here.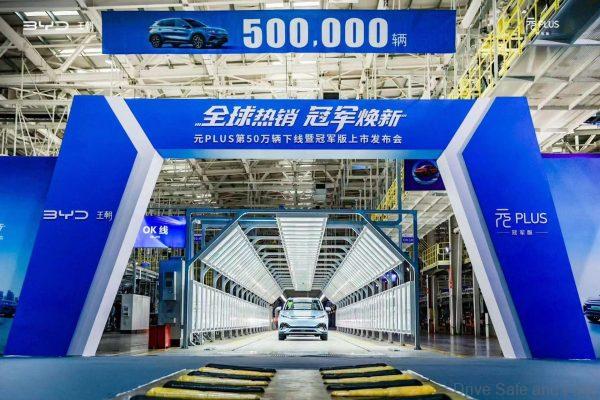 The BYD ATTO 3: A Global Sensation
The BYD ATTO 3, a groundbreaking SUV, serves as a testament to BYD's cutting-edge technology – the e-Platform 3.0. This remarkable vehicle delivers exceptional performance in intelligence, efficiency, safety, and aesthetics. Boasting BYD's signature "Dragon Face" design language, the ATTO 3 masterfully combines centuries of Chinese culture with modern global preferences. Adding to its urban appeal, the model features the renowned BYD Blade Battery, striking the perfect balance between security and range.
Global Success and Recognition
The BYD ATTO 3 has swiftly garnered the favor of local consumers and received accolades on the global stage. Notably, it boasts a prestigious 5-star Euro NCAP safety rating, underscoring its commitment to passenger safety. Furthermore, it has clinched esteemed awards like the "2022 New Zealand Car of the Year" and the "VAB Electric Family Car of the Year of Belgium," among others. These awards recognize the vehicle's outstanding performance, exceptional driving experience, and distinctive design.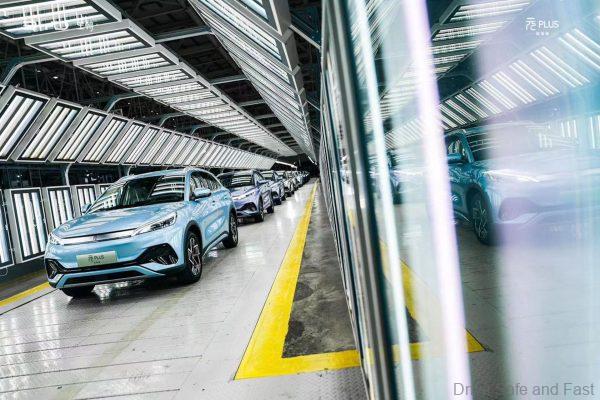 BYD's Ongoing Commitment to Sustainability
Founded in 1995 as a battery manufacturer, BYD has been at the forefront of battery technology innovation. In 2022, the company made a resolute commitment to sustainability by discontinuing the production of internal combustion engine (ICE) vehicles, focusing solely on Battery Electric Vehicles (BEVs) and Plug-in Hybrid Electric Vehicles (PHEVs). This shift resulted in an impressive 1.86 million new energy passenger vehicle sales, securing BYD's position as the world's leading automaker in NEVs.