Automotive
Published on September 22nd, 2023 | by Subhash Nair
0
Hankook Tire Malaysia Unveils iON evo And Ventus Prime 4 Tires
Hankook iON evo was made for EVs while Ventus Prime 4 works best with ICE vehicles.
Hankook Tire Malaysia has introduced two new product lines to our market, which are the iON evo tires made especially for electric vehicles and the Ventus Prime 4 tires aimed at ICE vehicles.
iON evo and iON evo SUV: Powering the Electric Vehicle Revolution
Hankook Tire's iON evo, designed exclusively for Electric Vehicles (EVs) and also available for SUVs, is the latest addition to the company's iON series. These tires are engineered to deliver uncompromised performance in handling and mileage, with a focus on low rolling resistance, wet grip, and reduced noise levels.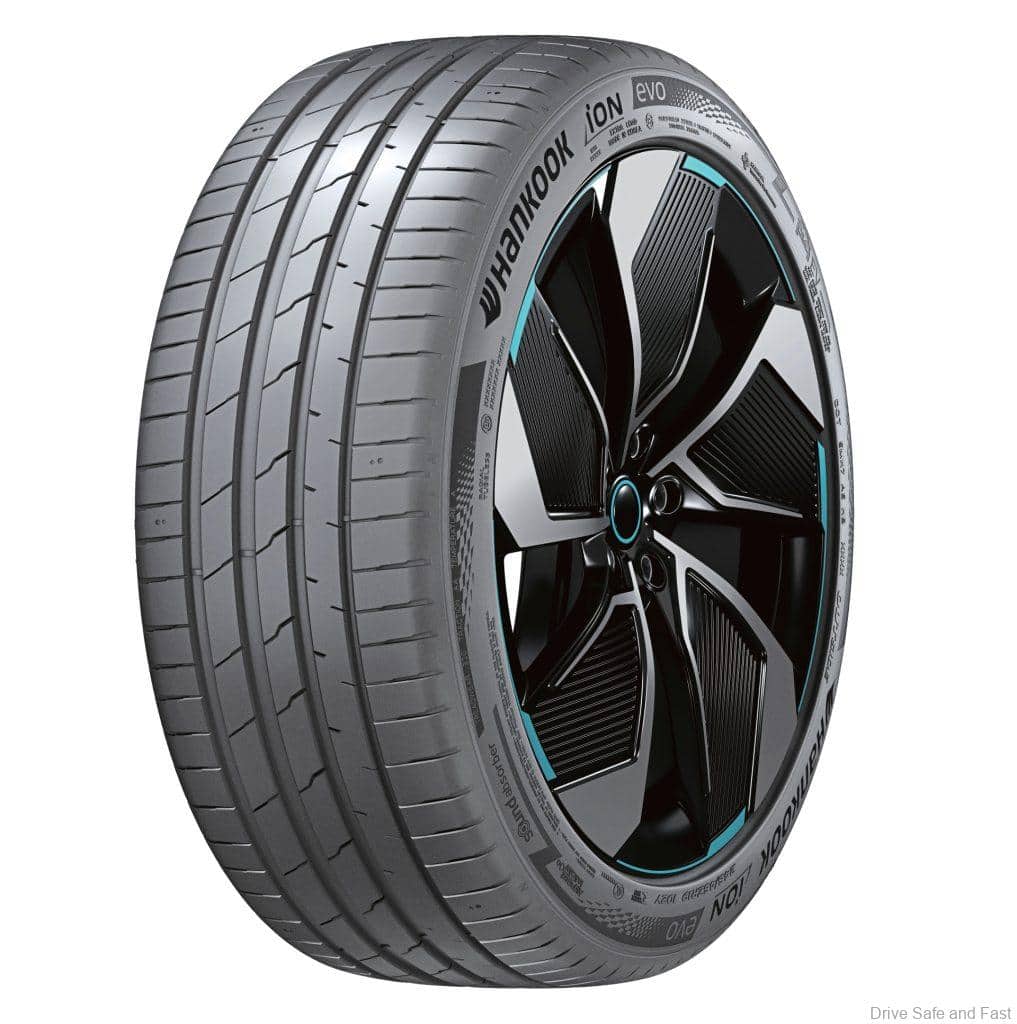 Both tires come in 4 sizes – the iON evo ranges from 18 to 21 inches, while the iON evo SUV goes from 19 to 22 inches. Hankook Tire Malaysia is committed to expanding its range of tire sizes tailored specifically for electric vehicles in the Malaysian market.
What sets the iON evo apart is its ability to offer superior handling and grip performance, tailored to the initial torque power of EVs. Crafted from a high-concentration silica compound and eco-friendly materials, these tires ensure durability while spreading ground pressure evenly. This unique design extends the tire tread life and reduces the need for frequent replacements, saving both time and money for EV owners.
Hankook Tire's EV Contour Technology boosts cornering stiffness by 10%, enhancing cornering stability and handling performance. The incorporation of a reinforced belt made from advanced 'Aramid' fiber improves steering performance and maintains an optimized shape even during high-speed driving. Additionally, the tire's pattern block rigidity is optimized to prevent slippage caused by the high torque of EVs, with extended outside shoulder blocks for maximum road contact.
Recognizing the unique characteristics of EVs, which often bear 30% heavier battery weight and experience 20% faster tire wear compared to internal combustion engine (ICE) vehicles, the iON evo series incorporates an optimized ground pressure distribution feature. This reduces rolling resistance, resulting in excellent driving quality and improved energy conservation, thereby extending the battery life.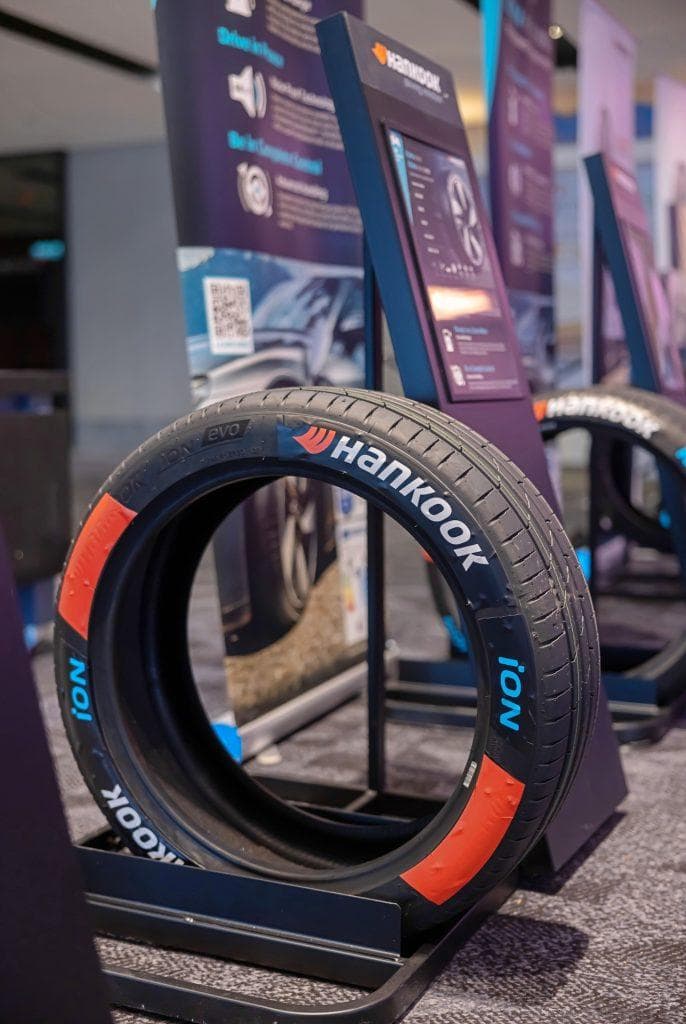 To top it off, the iON evo and iON evo SUV come equipped with Hankook Sound Absorber™ technology, minimizing tread pattern noise and ensuring a quiet and pleasant ride at all speeds.
Ventus Prime 4: The Epitome of Durability for ICE Vehicles
Ventus Prime 4, the latest innovation from Hankook Tire for internal combustion engine (ICE) vehicles, is a testament to the company's commitment to delivering a blend of superior performance, safety, comfort, and durability. This tire, an extension of the award-winning Ventus Prime series and a follow up to the Ventus Prime 3 from 2019.
Available in 5 sizes ranging from 15 to 19 inches, the Ventus Prime 4 boasts a tread compound enriched with a high-quality silica content, vulcanized at low temperatures for extended periods, resulting in greater tread block rigidity and lower rolling resistance with reduced wear.
The precise tread pattern and contour optimization guarantee an ideal contact area, while the dual structure of the carcass fiber stiffener enhances resistance. The jointless full-cover reinforcement belt adds to the tire's strength, making it adept at absorbing external shocks.
The Ventus Prime 4 offers unrivaled durability, ensuring a comfortable driving experience. Not only does it minimize wear and improve mileage, but it also delivers solid driving performance. Safety is paramount, especially on wet roads, and the Ventus Prime 4 shines with its outstanding braking performance.
Hankook Tire Malaysia's product launch event has undoubtedly left a lasting impression in the automotive world, showcasing their commitment to innovation and excellence. The iON evo series caters to the evolving EV market, while the Ventus Prime 4 redefines durability for ICE vehicles. As the automotive landscape continues to evolve, Hankook Tire Malaysia is poised to lead the charge with these cutting-edge tire solutions.