Automotive
Published on October 31st, 2023 | by Subhash Nair
0
EPMB Launches Car Seat Manufacturing Factory In Tanjung Malim
EPMB has a new state-of-the-art car seat plant in Tanjung Malim for upcoming Proton vehicles.
EP Manufacturing Berhad (EPMB), a Main Market-listed company, has recently unveiled its cutting-edge car seat manufacturing facility in Tanjung Malim. This facility, developed with an investment of over RM30 million, is strategically located just 2.5 kilometers away from PROTON's factory in Tanjung Malim, forming a pivotal part of the Automotive Hi-Tech Valley (AHTV), which aims to be a global hub for new energy vehicle (NEV) production. This new facility is poised to play a significant role in the production of upcoming Perusahaan Otomobil Nasional Sdn Bhd ("PROTON") vehicles, benefiting hundreds of thousands of customers in Malaysia and the ASEAN region.
A Closer Look at the EP Manufacturing Berhad Car Seat Facility
EP Manufacturing Berhad's new car seat manufacturing facility is a testament to the company's commitment to enhancing the automotive industry in Malaysia and the broader ASEAN region. With an initial capacity to produce 150,000 sets of car seats annually, this facility is well-equipped to cater to the growing demand for car seats for upcoming PROTON vehicles. This state-of-the-art facility not only reflects EPMB's dedication to producing high-quality automotive components but also aligns perfectly with the goals of the AHTV initiative.
The Strategic Location
One of the key advantages of this facility is its close proximity to PROTON's factory in Tanjung Malim. This strategic location serves as a bridge between EP Manufacturing Berhad, PROTON, and the AHTV initiative. PROTON, a prominent automaker in Malaysia, is backed by two major shareholders, DRB-Hicom and Zhejiang Geely Holding Group Co Ltd. These shareholders are working diligently to develop AHTV as a global center for NEV production. EPMB's new facility will play an integral role in supplying car seats for vehicles produced in AHTV, ensuring a seamless and efficient manufacturing process.
Government Support and Industry Leadership
The launch of EPMB's car seat manufacturing facility received recognition and support from key figures in the region. YAB Dato' Seri Saarani bin Mohamad, the Menteri Besar of Perak Darul Ridzuan, and Dr. Li Chunrong, the CEO of PROTON, both witnessed the inauguration of this facility. Their presence highlights the significance of this endeavor in advancing the automotive industry in Malaysia and the ASEAN market.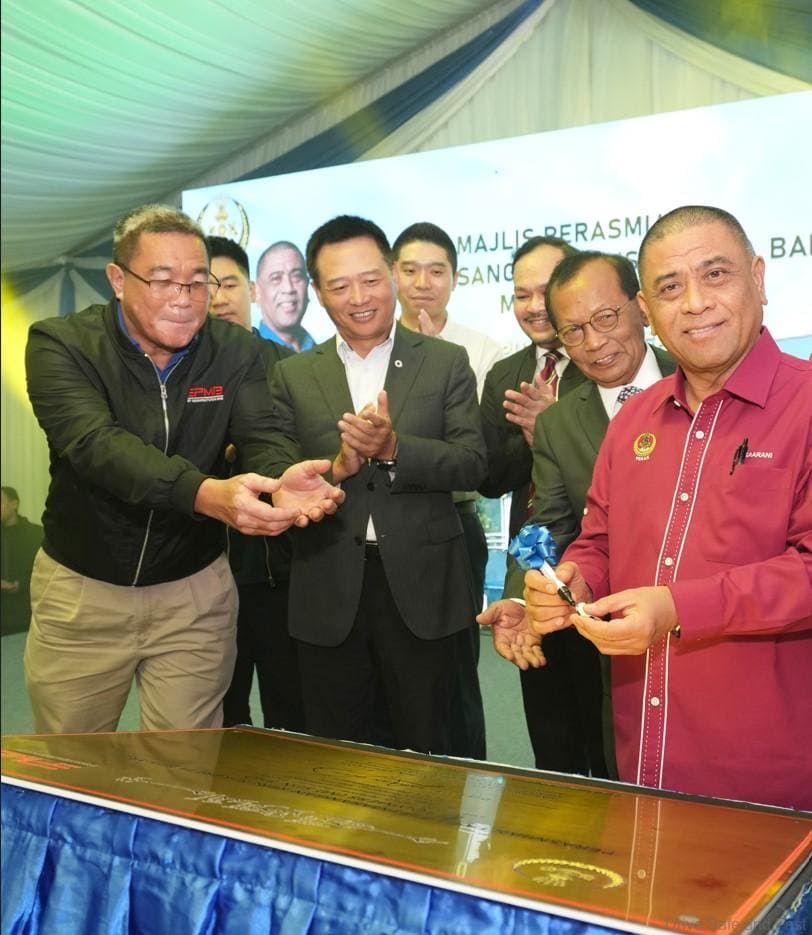 Collaboration and Technology Transfer
The development of this car seat manufacturing facility is an exemplary case of collaboration and technology transfer within the PROTON ecosystem. EPMB partnered with the Chinese vehicle parts manufacturer, Zhejiang Jujin Automobile & Motorcycle Accessories Co., Ltd., which is already a supplier of car seats to Geely. This collaboration showcases the integration of global expertise and the willingness to share knowledge, ultimately leading to advancements in automotive manufacturing.