Automotive
Published on October 25th, 2023 | by Subhash Nair
0
Honda Prelude Concept Shown At Japan Mobility Show 2023
The Honda Prelude might return as an EV if this concept is anything to go by.
Honda's booth at the Japan Mobility Show 2023 was mostly about electric mobility products but there was one gem that really caught our eye – the Prelude Concept car. For those who are unfamiliar, the Honda Prelude was a sports coupé which ran parallel to the Accord and even shared parts and a platform. One could say that the Prelude was to the Accord, what the Integra was to the Civic.
While Honda kind of butchered the return of the Integra in 2021 by making it a four door, it seems they're not making the same mistake with their revival of the Prelude. The new Prelude Concept that was shown at the Japan Mobility Show looks to be a coupé, but don't expect any VTEC here, this "specialty sports model" will be electric. It's also worth noting that Honda has seemingly abandoned the 'retro futuristic' look of their 2017 Sport EV Concept.
Well, the exact wording of the Honda President Toshihiro Mibe was "this model will become the prelude for our future models which will inherit the "joy of driving" into the full-fledged electrified future and embody Honda's unalterable sports mindset". I think it can be construed that the Prelude will in fact be electric.
Besides those details the only thing known about the Honda Prelude is that it features 20″ rims and Brembo brakes. Based on the President's speech, it looks like Honda will in fact put this car into production eventually. The real question is how will it relate to the Prelude?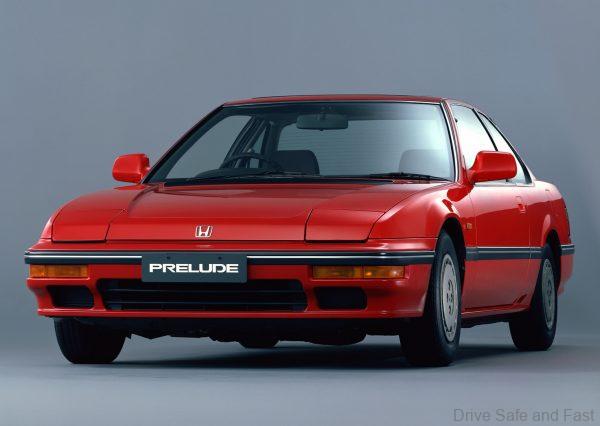 The Prelude has always been a front-wheel drive vehicle but Honda has yet to produce a front-wheel driven electric car. The Honda e has a rear motor while the upcoming Prologue SUVs have all-wheel drive based on the GM platform it sits on. Perhaps Honda will create a bespoke platform for the Prelude or adapt a future Accord platform to serve multiple powertrains. After all, if there's one niche that has yet to be filled in the EV space, it's "FWD Performance King". Who better than Honda than to fill that gap?