Automotive
Published on October 27th, 2023 | by Subhash Nair
0
Perodua Achieves Record Sales Growth in Q3 2023, Sets Sights on Historic Year-End Milestone
Perodua sets a new sales record before the end of 2023. Will we have a record year of sales?
Perodua, Malaysia's beloved compact car manufacturer, has recently announced impressive sales figures for the third quarter of 2023. With a remarkable 28.3% increase in sales compared to the same period in 2022, Perodua continues to capture the hearts of consumers across the nation. This surge in sales can be attributed to the company's relentless commitment to operational efficiency and production quality, setting the stage for a historic year-end milestone. In this article, we will explore the factors behind Perodua's astounding growth and their plans for the future.
Production Overdrive
In the third quarter of 2023, Perodua reported an outstanding 28.3% increase in sales, with 88,537 units sold compared to 69,011 units in the same quarter of 2022. The driving force behind this remarkable achievement has been Perodua's commitment to enhancing operational efficiency. During this period, the company produced 91,528 units, marking a substantial 21.7% increase from the previous year's 75,196 units. This surge in production is a testament to Perodua's dedication to quality and cost-efficiency, without compromising on the end product.
Setting New Milestones
Dato' Sri Zainal Abidin Ahmad, the President and Chief Executive Officer of Perodua, expressed his optimism for the future, stating, "The third quarter of 2023 is our starting point in terms of increasing monthly production above 30,000 units per month as supplies of raw materials and parts can now catch up with demand." With these words, it's evident that Perodua is determined to set new milestones and provide their customers with shorter waiting periods.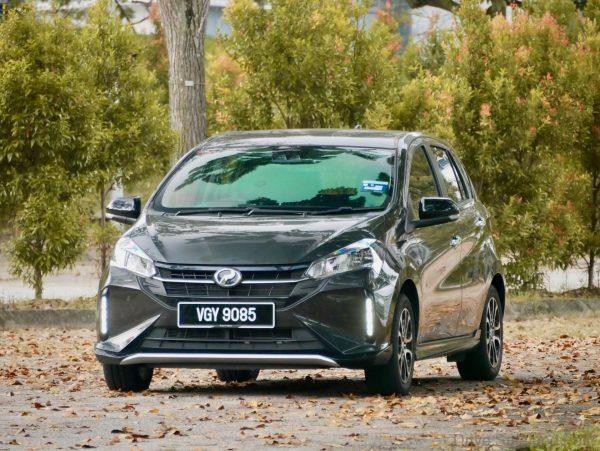 Year-to-Date Success
For the year-to-date (YTD) figures, Perodua reported that they had produced 245,341 units as of September 2023, marking an 18.6% increase from the same period in the previous year when they had produced 206,837 units. Dato' Sri Zainal praised this increase as a testament to the potential of the Malaysian automotive ecosystem, showcasing their ability to improve economies of scale without sacrificing quality or cost efficiency.
Optimistic Outlook
With these remarkable achievements, Perodua is poised to achieve its highest-ever production and sales figures in the company's history in the fourth quarter of 2023. Dato' Sri Zainal is optimistic about reducing customer waiting periods and believes that this improvement will be noticeable from January 2024 onwards. This commitment to customer satisfaction sets Perodua on an inspiring trajectory for the upcoming year.
Top Selling Models
Perodua's year-to-date (YTD) registration stood at 233,227 units in the first nine months of 2023, as opposed to 196,354 units sold in the same period in 2022. Among these, the Perodua Bezza emerged as the top-selling model, followed closely by the Perodua Axia and the Perodua Myvi. This diversification in their product lineup allows Perodua to cater to a wide range of customer preferences and needs.
Year-End Target
Dato' Sri Zainal's enthusiasm for Perodua's future is further highlighted by his statement: "This positive development has helped Perodua to further improve our production capacity and expedite the deliveries of cars to our valued customers. We are also on track to achieve our registration target of 314,000 for this year." With such an ambitious goal, Perodua is setting the bar high for the industry.
Month-on-Month Growth
For a more detailed perspective on Perodua's growth, it's noteworthy that the company registered 28,995 units in September 2023, a 17.7% increase from the 24,626 units registered in September 2022. In terms of production, Perodua manufactured 31,447 cars in September 2023, marking an 8.2% increase from the previous year's 29,077 units. These month-on-month comparisons highlight the consistent upward trajectory of Perodua's success.