Automotive
Published on October 24th, 2023 | by Daniel Sherman Fernandez
0
Porsche Cayenne 2023 Model Quick Test Drive Review
This latest version of the Porsche Cayenne has enough changes to tickle your interest
This is the 2023 model Porsche Cayenne. This is a SUV that provides space, comfort and 4×4 abilities with the infusion of driving fun, dynamics and agility of a Panamera sedan. It is a fusion of two Porsche vehicles for buyers that are sitting on the fence on what to buy.
Focused on sporty performance, the Porsche Cayenne is not merely positioned between the Porsche Macan and the Porsche Panamera when it comes to 4-door Porsches, but is a model with its own distinctive character developed from tip to toe for emotionally-charged sportiness.
Responsive V6 Engine
But what sets this latest six-cylinder SUV apart from its immediate rivals is not the intoxicating power but the way in which it delivers it. It is directly responsive to any throttle input, plus providing the driver with an acoustic feedback.
When driven hard, it ensures an even faster build-up in torque and thus a noticeably engaging drive. This 3.0 V6 delivers 353PS and 500NM of torque which is 13PS and 50Nm more than before.
Driving The Cayenne
After just a few minutes in this latest (E3) Cayenne you will realize its all Porsche from the headliner to the steering wheel.
Ignite the Porsche tuned engine and there is no doubt about its intention to entertain. Yes, this Cayenne has the grunt and handling to keep its Porsche snobbery. But the all out speed and on the limit handling needs a semi skilled driver as this is still a SUV and it is not a 911 or a Cayman. Some Cayenne owners may sometimes forget the fact that this SUV sits high and does not have the sports tuning ability of a sports car.
Still, Porsche has delivered an entertaining SUV that its immediate rivals need their tuning divisions to rival it. Priced from RM599,999, the Cayenne's 3.0 V6 Turbo might sound a tad expensive when you compare it to 'tax free' electric vehicles on sale today. But remember this, this Cayenne is for a different kind of premium vehicle buyer.
Meanwhile, did you know that thanks to its balanced overall package of being a family vehicle, an off-road vehicle and a sports car the Porsche Cayenne has exceeded all sales expectations. More than 276,652 first generation (E1) vehicles rolled off the production line, and more than 303,000 units of the second generation (E2) Porsche Cayenne that was introduced in 2010 have already been sold.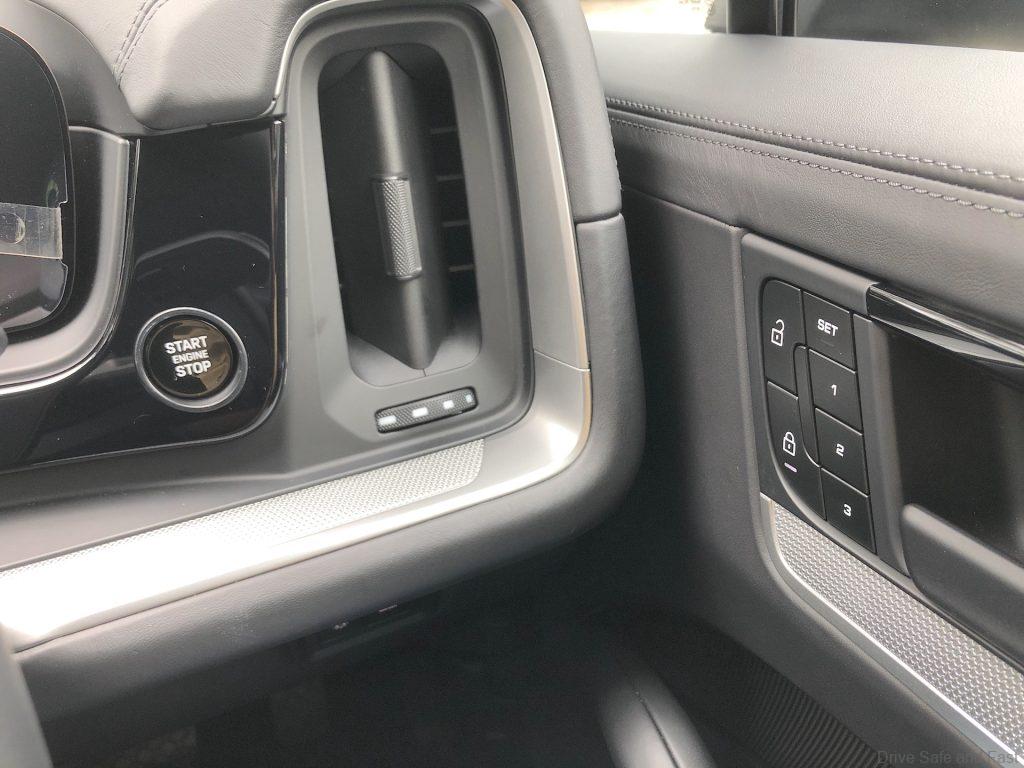 The NEW Bits Inside
The first thing you will notice is the 'soft close doors' as you get inside this Cayenne. Then you are greeted with a 12.6-inch curved drivers display that has been shared from the Porsche Taycan. Then the multi-function steering wheel and the whole center console system. The dash mounted ignition button and gear selector will need some getting used to. The 12.3-inch touchscreen display (PCM) is like before, easy to use and navigate.
Rear passengers will like the electric window sun blinds, 4 zone climate control and the ample legroom for 3 adults.
The NEW Bits Outside
The immediate changes to the nose treatment from the previous smooth rounded edges to the more commanding looking nose plus the shared headlamp treatment from the Porsche sports car range. At the rear, its all new, from the tailgate to the lights.
Interesting fact. Porsche has 'quietly' changed the 'Cayenne' font type which sits at the rear tailgate. You will not realize it until you see the previous model parked side by side.
So, with a price tag of RM599k you might be tempted to look at tax free electric options, but if you want a petrol powered performance SUV which most of the rivals lack in their lineup right now, take this latest Cayenne for a test drive.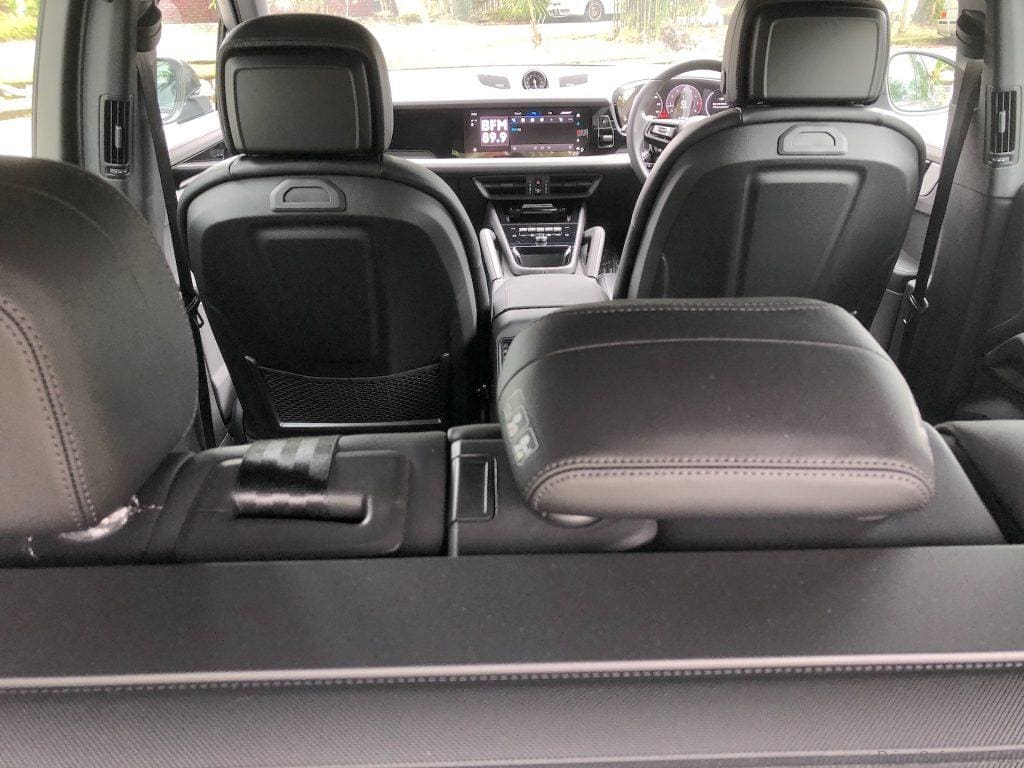 Porsche Cayenne 2023 Model 3.0 V6 Specifications
Engine: V6-Cylinder Turbo
Capacity: 2,995cc
Gearbox: 8-speed Tiptronic S
Max power: 353PS @ 5,300 to 6,400rpm
Max torque: 500Nm @ 1,340 to 5,300rpm
Top Speed: 248km/h
0-100 km/h: 5.7secs
Selling Price: RM599,999.00