Automotive
Published on October 9th, 2023 | by Subhash Nair
0
UMW Toyota Motor: A September 2023 Success Story and Exciting Future Plans
UMW Toyota Motor celebrates more growth in September 2023 and has big things in store.
UMW Toyota Motor has wrapped up September 2023 with impressive sales figures, reflecting sustained growth and solidifying its position as a leading automotive brand in Malaysia. This achievement comes on the heels of exciting product launches and customer-centric initiatives.
September Sales Triumph
In September 2023, UMW Toyota Motor achieved monthly total sales of 9,228 units, encompassing both the Toyota and Lexus brands. Of these, 9,020 units were Toyota vehicles, while 208 units belonged to the Lexus lineup. The year-to-date sales for September 2023 reached an impressive 76,511 units, marking an 8.0% year-on-year increase compared to the same period last year when year-to-date sales stood at 70,872 units. This significant growth is a testament to Toyota's enduring popularity in the Malaysian automotive market.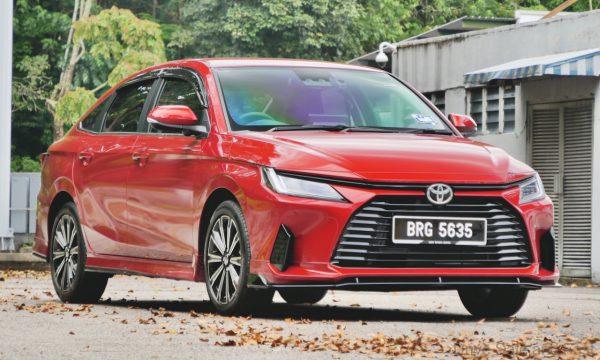 Introducing the Yaris IMP
One of the key drivers behind Toyota's success in the non-national B-segment hatchback market is the introduction of the Yaris IMP. This latest addition to the Toyota family is designed to enhance Toyota's dominance in this segment. The Yaris IMP boasts updated styling, advanced technology, and a refreshed interior ambience. Building on the success of its predecessor, which has already sold over 60,300 units since its 2019 launch, the Yaris IMP is set to capture the imagination of a younger audience, specifically Gen-Z drivers, who seek to elevate their status symbol. The Yaris IMP is available in two variants – the 1.5E and 1.5G – promising joy and excitement for those who dare to live and wish to amp up their vibe.
Toyota MY App: A Digital Revolution
To offer customers an enhanced and more seamless digital experience, Toyota introduced the Toyota MY app. This app consolidates the features of the Toyota Drive and Toyota 24Seven apps into a single, user-friendly platform. Owners can now enjoy a cohesive experience, including checking vehicle information, scheduling service appointments, requesting 24Seven roadside assistance, locating a Toyota outlet, and more. The app, available for both iOS and Android devices, also provides the latest brand news and promotions.
Toyota Dream Car Art Contest 2023/24
October saw the launch of the Toyota Dream Car Art Contest 2023/24, an annual global art competition that encourages children to think creatively about the future of mobility. This year's theme, "Igniting Young Minds to Reimagine Mobility," promises to inspire the next generation. The competition, which began on October 9, 2023, will feature nine Malaysian winners across three age categories, who will represent Malaysia at the world contest in 2024. This competition underscores Toyota's global commitment to meaningful community engagement.
Driving Ownership Accessibility
UMW Toyota Motor is also making car ownership accessible to more Malaysians. They are offering an enticing promotion that allows customers to own a brand-new Toyota with up to 100% loan coverage. This includes low installment plans starting from as little as RM688 per month for the latest Vios. Additionally, those considering the new Camry can benefit from price reductions of up to RM15,000.
Furthermore, the Toyota Service Savers program provides valuable savings for both new and existing owners. With flexible servicing packages for new customers and discounts for existing owners, these programs ensure that owners receive professional car care and genuine parts while saving money in the process.