Automotive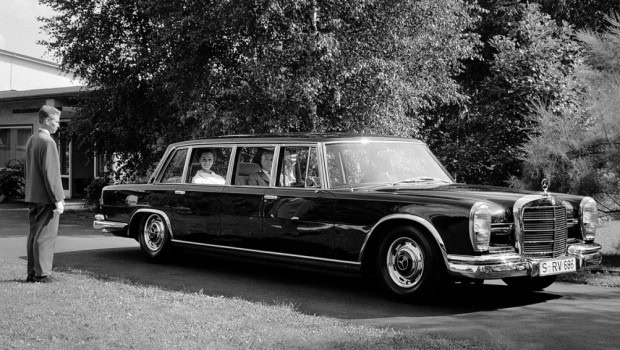 Published on July 7th, 2014 | by Daniel Sherman Fernandez
1
Brabus To Build 2015 Mercedes Pullman
Brabus, the high-performance aftermarket tuning company, will begin building a new version of Mercedes-Benz's ultra-luxury S-class Pullman in December 2015.
The 6400mm (21 feet) Pullmann will also be about 406mm (16 inches) longer than the $474,900 extended wheelbase version of the Rolls-Royce Phantom, making it the biggest series-produced passenger car. Brabus, which is based in Bottrop, Germany, has a long history of modifying cars for Daimler's Mercedes and Smart brands.
Armor plating
The new Pullman will have armor plating and three rows of seats. citing a person familiar with details of the brand's strategy.
The vehicle will be reminiscent of past Mercedes models owned by stars including John Lennon and Coco Chanel and the former Philippine leader Ferdinand Marcos. The four rear seats will face each other and be separated from a front chauffeur compartment by a partition window to guarantee discretion.