Automotive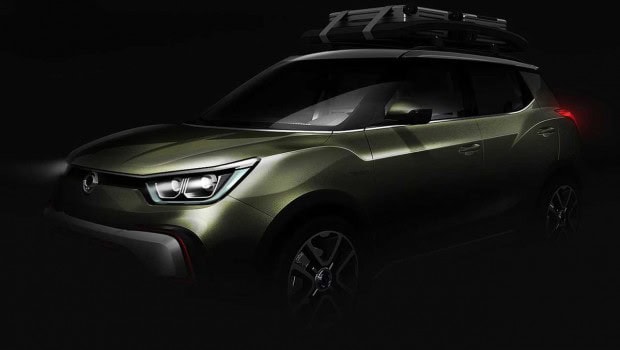 Published on September 14th, 2014 | by Daniel Sherman Fernandez
0
SsangYong Concept Cars XIV-Air & XIV-Adventure For Paris
SsangYong has prepared not one, but two concept cars named XIV-Air and XIV-Adventure for the Paris Motor show at the end of this month. The vehicles are powered by either a 1.6-liter petrol or 1.6-liter diesel engine that meet Euro 6 emission standard. Moreover, they share the same 2,600 mm wheelbase and have a length of 4,195 mm.
According to insiders at SsangYong, the new concepts offer style, practicality and convenience for the smart user and a production version will arrive next year. SsangYong says that both XIV-Adventure and XIV-Air are near production ready concepts of the X100.
XIV a.k.a. eXciting user-Interface Vehicle is a B-segment SUV series that has been shown for the first time at the 2011 Frankfurt Motor Show. More details to be revealed in early October, after we get back from the 2014 Paris Motor Show.