Automotive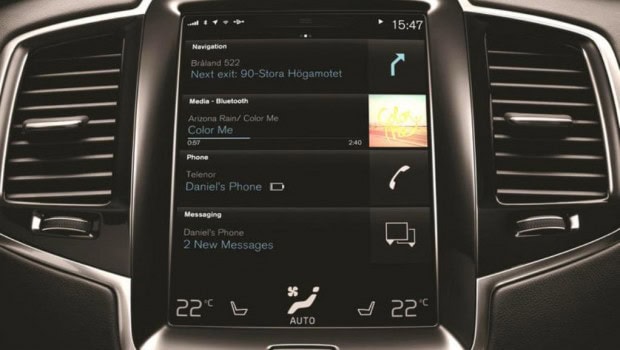 Published on July 1st, 2015 | by Subhash Nair
0
Volvo Sensus Named 'Most Innovative Human-Machine Interface System'
Volvo Cars' in-car control interface, Sensus, has been awarded the title of 'Most Innovative HMI System' at the 2015 Car HMI Concept & Systems conference in Berlin. The award singled out Volvo Cars as being at the forefront of HMI (Human Machine Interface) design and was based on the level of innovation, intuitiveness, complexity and operational safety the Sensus system delivers.
Based on global user experience research, Volvo Cars' Sensus system has developed a measured response to users' emotional and physical needs and has redefined in-car control systems with its easy-to-use touch interface and smart tiling system.
The Sensus HMI solution is comprised of the centre touch display, the driver information cluster and a Head-Up Display (HUD). Volvo Cars designed the system based on the concept that some information is more important and time critical than others.
Unlike most touch solutions in the auto industry Volvo Cars' Sensus system is built using a unique infrared sensing technology that allows drivers to operate the system while wearing gloves and also ensures a more robust and responsive system.
Using a four-tile flat menu structure and just one home button, the Sensus HMI system's user-centric approach has reduced interaction steps, thereby reducing potential for distraction.