Automotive
Published on March 2nd, 2017 | by Subhash Nair
0
Four Questions You Might Have About B10 Biodiesel (and the Answers, of course)
In a few hours, we will embark upon a journey across the great East Malaysian states of Sarawak and Sabah. The purpose of our trip? To see for ourselves just how dependable B10 Biodiesel is on a variety of vehicles.
We're told our convoy will consist of Japanese pick-up trucks and SUVs such as the Toyota Hilux and Fortuner as well as the Pajero Sport and Triton. These vehicles are slightly aged, but are no more than a few years old.
But before we head off, we thought we might answer a few questions you might have about this new B10 Biodiesel.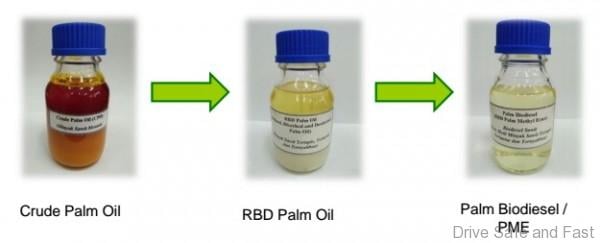 So, what is B10 Biodiesel? 
In its simplest terms, it's a mix of regular fossil fuel-derived diesel and palm oil-derived biodiesel. For every litre of B10 Biodiesel, 900ml is regular diesel and 100ml is biodiesel. Yes, you guess it, the '10' in 'B10' denotes how many percent of the fuel is derived from palm-based biodiesel.
Do we have a choice?
Yes and no.
As it stands, all diesel sold at the pumps in Malaysia is B7 biodiesel. B5 biodiesel has been powering diesel vehicles in Malaysia for more than half a decade now. So, no you don't have a real choice between biodiesel and 100% petroleum-based diesel.
B10 biodiesel will be rolled out in 2017, but if you really want to stick with the older blend, Euro 5 diesel will not be changed for now.
Should Increased Amounts of Biodiesel Alarm diesel car drivers?
Short answer: No. Here's why.
According to the National Biodiesel Board of the USA, "…there have been over 45 million miles of successful, problem-free, real-world operation with B20 blends in a wide variety of engines, climates, and applications."
The Japan Automobile Manufacturers Association has confirmed that B20 blends derived from palm oil are perfectly acceptable for use in warm or hot climates
The Malaysian Palm Oil Board has been testing B10 and B20 Biodiesel blends for years now. None of the vehicles tested have had problems related to the fuel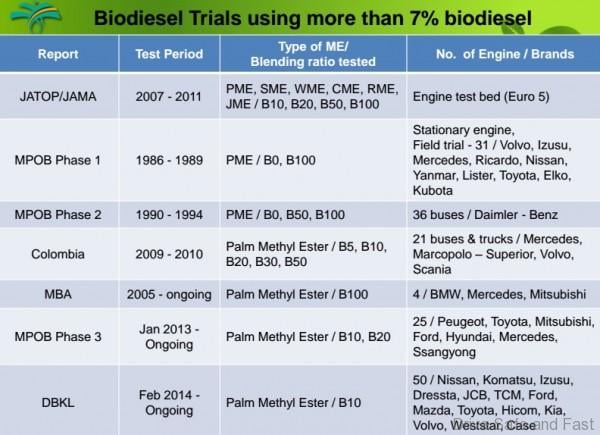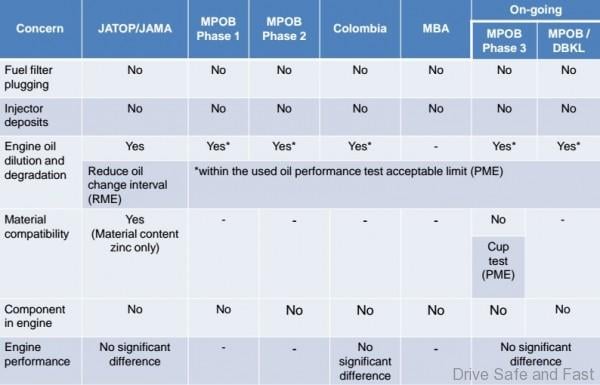 Are there advantages to using blends with higher concentrations of Biodiesel?
Indeed there are.
Firstly, biodiesel has no sulphur content and releases fewer harmful pollutants. Shifting from B7 to B10 biodiesel would effectively remove 350,000kg of sulphur from the atmosphere annually. And since biodiesel is a sustainable source of energy, it reduces our dependency on fossil fuels.
Secondly, Malaysian biodiesel is derived from palm oil. Using more palm oil in our diesel would reduce the amount of diesel we import. Using more home-grown energy sources is better for our economy in many significant ways.
Thirdly, biodiesel's better for your engine. Compared to B7, wear scars between moving engine components running B10 biodiesel were 33 micrometres smaller in diameter. The higher oxygen content also aids in combustion.

The expedition is being launched by Datuk Datu Nasrun Datu Mansur, Deputy Minister for the Ministry of Plantation Industries and Commodities. Check back for updates!