Automotive
Published on July 26th, 2017 | by Subhash Nair
0
Honda Malaysia Introduces New City Sport Hybrid i-DCD
Honda Malaysia surprised the market with the introduction of New City Sport Hybrid i-DCD that is now open for booking at all 91 dealers nationwide. With this launch, Malaysia once again becomes the only country outside of Japan to introduce this new powertrain in a City, and supports Honda Malaysia's strategy of focusing on Next Generation Advanced Technology.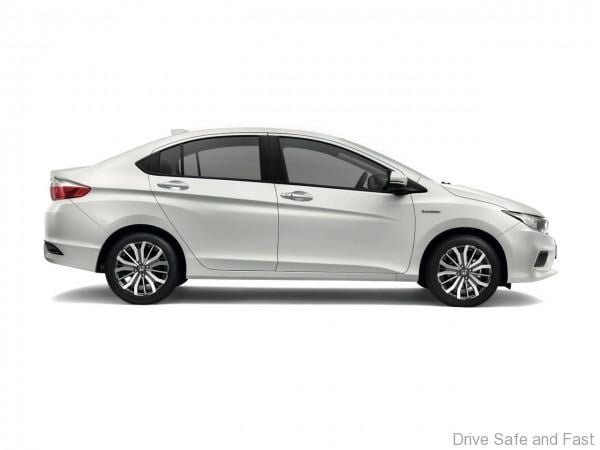 The introduction of the New City Hybrid offers a different powertrain option to the many City lovers in Malaysia while strengthening the B-segment leadership position of the City. The New City, which was launched in March this year, attained great success by recording over 12,000 units sales in just four months! The good acceptance of the New City is in line with the track record of this B-segment leader, which has been consistently popular among Malaysians, with over 115,800 units of its 4th Generation model sold since its launch in Malaysia in March 2014.
Equipped with advanced technology, Honda Malaysia believes that the New City Hybrid will deliver on its promise of delivering 'Tomorrow's Technology, Today's Reality' to customers in Malaysia. This more affordable hybrid vehicle option is priced below RM90,000, making it an extremely attractive and the most complete sedan with a sporty drive, which is packed with value-for-money features, advanced technology and advanced safety technology to provide drivers with the thrill of driving.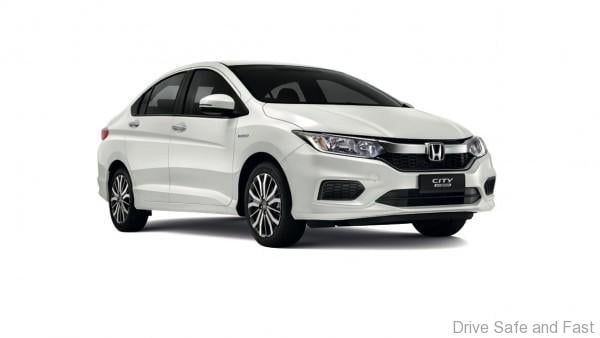 The New City Hybrid is the second hybrid model introduced this year after New Jazz Hybrid and is the fifth new model in Honda Malaysia's product line-up for 2017.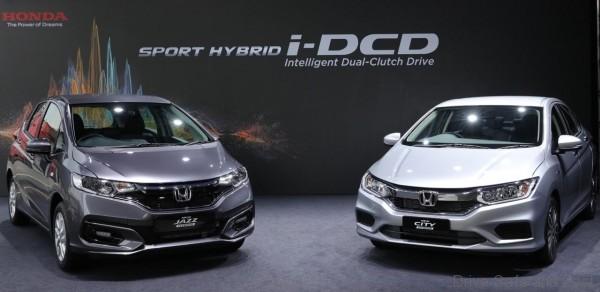 The New City Hybrid is powered by a 1.5L DOHC i-VTEC engine combined with 7-Speed Dual Clutch Transmission (DCT) with Integrated High Power Motor. Both the engine and Integrated High Power Motor allow the engine to deliver up to 137PS horsepower and 170Nm torque that is equivalent to a 1.8L engine. The fuel efficiency of the New City Hybrid is recorded at 3.9L/100km, and for better power delivery, Honda uses a Lithium ion (Li-ion) battery, which has higher capacity and is more durable.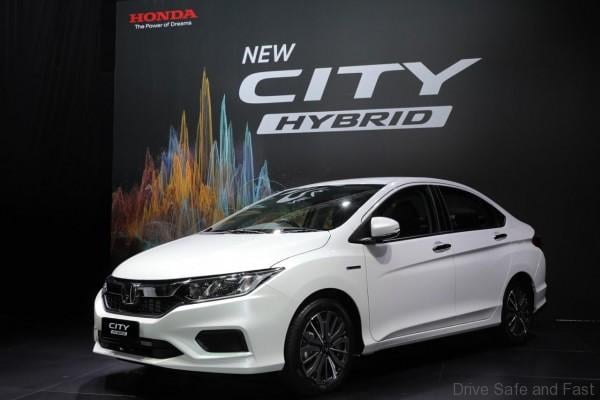 The New City Hybrid is equipped with 7-Speed Dual Clutch Transmission (DCT) with all gears ready to engage during rapid shifts for quick and fast acceleration. The DCT employs the electronic gear shifting system of Shift-by-Wire Gear, to give a sporty and quicker response feel, allowing drivers to enjoy a smooth ride during gear transition with no lag or clutch slip. The Paddle Shift in this hybrid variant makes upshift and downshift during overtaking easier; it allows engine braking during downshift and powerful acceleration during upshift for a more exhilarating driving performance.
This hybrid variant is packaged with an advanced 3D Meter Design (Multi-Information Display) to provide a variety of information such as Energy Flow, Sport Meter, Fuel Economy, Drive Info, Customization and ECO Display at a glance, for the convenience of drivers.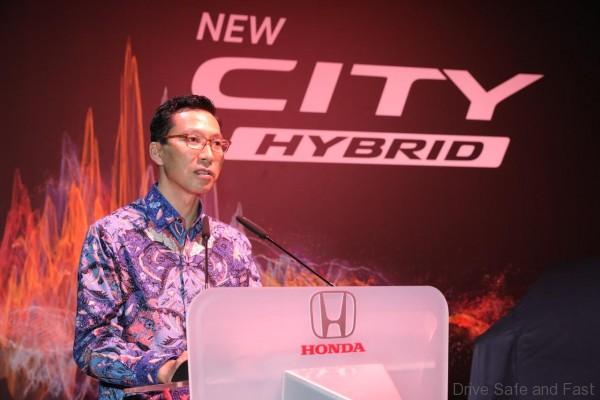 The New City Hybrid maintains the City's large boot space at 536L, (the same as the petrol variant and biggest in its segment), even with the Intelligent Power Unit (IPU) battery placed underneath it. This model is built on Honda's unique centre tank layout design to maximise space. The New City Hybrid also comes with 6.8" Display Audio, Touch Panel Air-Conditioning, Daytime Running Lights, LED Tail Lights, and 16" Dual Tone Alloy Wheels to complete the New City Hybrid package.
With safety being top priority in Honda, the New City Hybrid is equipped with four airbags, Anti-Lock Braking System (ABS), Vehicle Stability Assist (VSA), Reverse Camera and Emergency Stop Signal (ESS).
The colour options for the New City Hybrid are Lunar Silver Metallic, Modern Steel Metallic and White Orchid Pearl. Meanwhile, warranty for the New City Hybrid will be maintained at 5 years with unlimited mileage at 10,000 km service intervals at any of the 91 Honda authorised dealers nationwide. The New City Hybrid has 8 years warranty for its Lithium-Ion battery in addition to the standard warranty.
The New City Hybrid is priced at RM89,200 without insurance. This hybrid sedan is positioned at an attractive and affordable price for Malaysians especially young executives and working adults, to own the best value-for-money vehicle. The monthly sales target for the New City Hybrid is 250 units per month.
Honda Malaysia has started the production of New City Hybrid and it will be available at selected dealerships for test drive starting mid-August 2017 onwards. The New Jazz Hybrid is available for test drive at selected dealerships starting 20 July 2017 onwards.
Customers can view and test drive both the New City Hybrid and New Jazz Hybrid variants at any of these dealerships listed below. Customers can also view the list of dealers by logging on to Honda Malaysia official website www.honda.com.my.