Automotive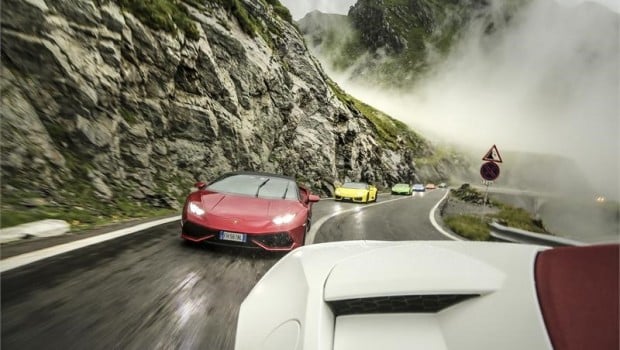 Published on July 21st, 2017 | by Subhash Nair
0
Lamborghini Takes 6 Huracáns Through Awesome Romanian Roads
Six Lamborghini Huracán (All- and Rear-wheel-drive Coupés and Spyders), including the latest Performante, challenged the steep hairpin turns and switchbacks of one of the most spectacular and demanding roads in the world, the Transfăgărășan.
The Transfăgărășan passes through the land of Dracula in the Transylvania region of Romania, winding for 90 km. Open only from July to September, the road was built between 1970 and 1974 by order of dictator Nicolae Ceauşescu – it is also called Ceauşescu's Folly – to allow Romanian troops to cross the Carpathian Mountains quickly in the event of a Soviet invasion.
The route climbs through the highest mountains of Romania, providing breathtaking views and rapid changes of landscape, passing from arid lands to verdant valleys.
The convoy departed from the city of Sibiu, passed through the village of Cartisoara and then twisted and turned rapidly on the numerous hairpin turns that cut through the Fagaras Mountains. The group of Lamborghinis then arrived at the highest point at Lake Balea and finally descended towards the impressive Vidraru dam, above which rise the ruins of the castle of Vlad III of Wallachia, who was the inspiration for author Bram Stoker's Count Dracula character.