Motorcycles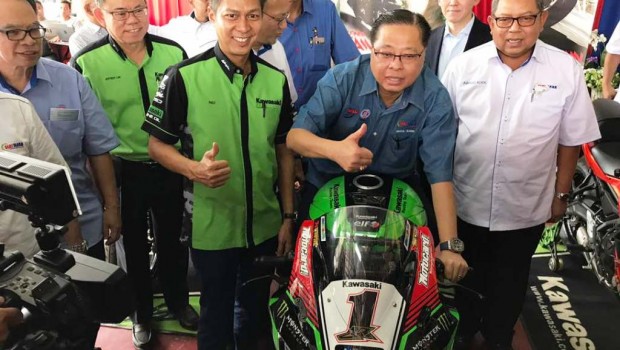 Published on September 15th, 2017 | by Amirul Mukminin
0
Kawasaki and GiatMara Join Forces to Launch Superbikes Training Program
Kawasaki Motors (Malaysia) Sdn Bhd (KMSB) signed a Memorandum of Understanding (MoU) with GiatMara on the 1st of November 2016.
Moving forward, today's event witnessed the exchange of Memorandum of Agreement (MoA) and the official launch of Superbikes Training Program between Giatmara and KMSB.
The collaboration between GiatMara and KMSB is aimed at enhancing the skills and entrepreneur mindset for Malaysian superbikes industry. GiatMara is the ideal platform as a technical and vocational skills training institute which will enable trainees to gain valuable experience in preparation of becoming highly skilled and technical entrepreneurs.
Hence, with the experience and expertise of KMSB in the field of superbikes, this collaboration will prove to assist and achieve the objectives mentioned earlier.
YB Dato' Sri Ismail Sabri bin Yaakob has officiated the upgraded workshop where the trainees obtain four months of skill training at GiatMara Batu. Furthermore, selected trainees will undergo three months of industrial training at Glenmarie's Kawasaki Exclusive Service Center. Upon completion of the  training, they will have the opportunity to start a career either at KMSB or with an authorized dealer of Kawasaki if selected.
The industrial training will expose the trainees to the real working environment such as the Standard Operating Procedure (SOP) available at the Kawasaki Exclusive Service Center.
In addition, KMSB will also contribute in terms of providing input in this collaboration program. KMSB hope that this program will assist GiatMara in enhancing the image of the industry and producing skilled manpower in the motoring sector, especially superbikes.