Automotive
Published on October 25th, 2017 | by Subhash Nair
0
How These Classic 'S' Roadsters Defined Honda as a Car Maker
This is the S500 from 1963, Honda's 2nd production car. This tiny little roadster weighed just 725kg, which meant the tiny 531cc DOHC engine was enough to give power it all the way to 130km/h. Not exactly break-neck speed, but the wind in your hair and peak power at 8000rpm and rear-wheel drive layour more than compensated for that.
That 4-carburettor engine produced 44hp, which was a lot for its time. All thanks to technology incorporated from Honda's experience in GP racing. The vehicle featured a independent suspension on all four wheels as well as a four-speed manual transmission.
And just look at that interior. Simple, elegant, timeless. If only there was a way to build these in small numbers again.
In 1964, the S600 was introduced. This was an improvement to the S500 in many ways. The engine displacement was increased to 606cc. You could get the S600 as a fastback coupe or as a roadster.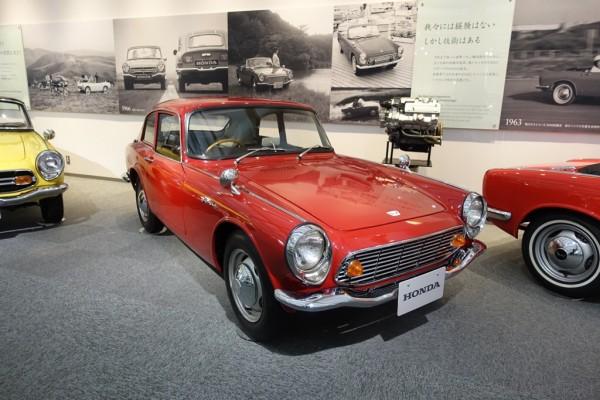 A large number of these were produced, propelling Honda as a serious player in the car market.
More than 13,000 units were produced in its 3 year production span.
Finally, came the S800. Unveiled a the 1965 Toyko Motor Show, the S800 features an even larger engine than before. Now displacing 791cc, the S800 showed this in its design through a bulge in its hood.
The S800 started off with a chain drive, but later switched to a conventional drive shaft, signifying Honda's complete dive into automobiles. At the time, it was cheaper than British alternatives like the Triumph Spitfire and Mini Cooper.
Of course, Honda's expertise with motorcycle engines gave them an edge. Despite having an engine that displaced less than 1 litre, it managed to break the 100 mp/h (160km/h) ceiling thanks to its ability to rev up to 10,000rpm!
The S800 still returned fantastic fuel consumption numbers, which is still how Honda makes performance-oriented cars. After producing over 11,000 units, Honda ceased production without a direct replacement in 1970.
Honda didn't make another 'S' car until he S2000 in the year 2000. And the rest, as they say, is history.