Cars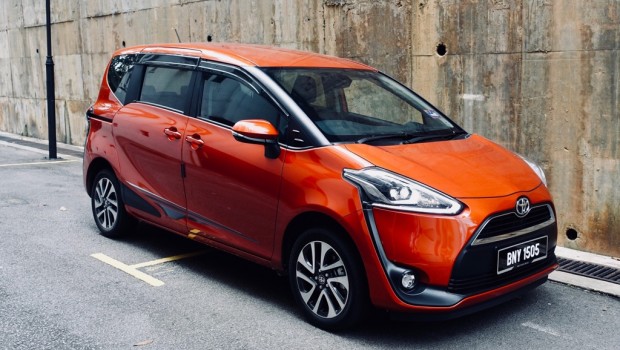 Published on November 6th, 2017 | by Subhash Nair
0
Toyota Sienta 1.5V Review: It Fits Perfect
There comes a time in every family man's life where he has to start making his family happy. When he understands that his family's happiness is his happiness. That sometimes means getting a nice, roomy family vehicle for the school run or weekend outings.
5-seater sedans are fine if you've got just a couple of kids. But if you've got to haul the nanny and granparents along, you really need more space.
Under RM100,000, there are plenty of options. But some MPVs are better suited to the task than others. And we feel that the Toyota Sienta is one of the best bets in the segment.
Overall Feel
Toyota builds vehicles for every region on the planet. That means they have to tailor their vehicles to suit local tastes and income. For the longest time, Malaysia fell somewhere in the middle. Our population has very high demands and relative to the region, are willing to pay a lot for vehicles. The problem is our market size and population is also somewhere in the middle, 10 times smaller than Indonesia, at least 5 times bigger than Singapore.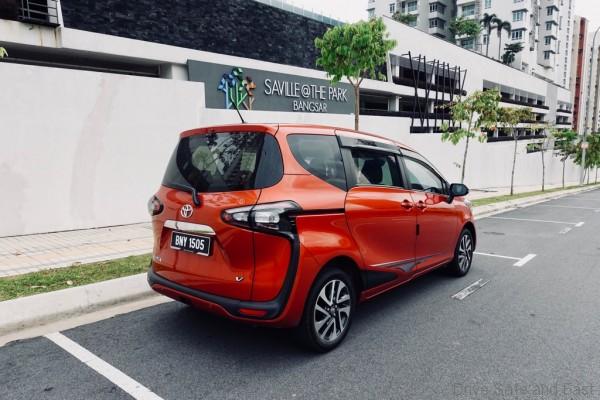 So when it came to product planning, it has always been difficult to give Malaysians a perfect match. That's how all those grey market Toyotas end up coming to our shores.
But with the Sienta, we finally have something that fits. Step inside the Sienta and what you get is a car that feels like a proper world car. Material choices are great, the design is interesting, and equipment is top notch.
Compared to the Avanza, the Sienta feels like fewer compromises were made to interior build quality and design. Definitely worth checking out if you're looking to upgrade from an older Avanza.

Power Sliding Doors
A true hallmark of any proper people carrier is sliding doors. Sliding doors are not a gimmick. They offer unrestricted entry into the third row and often come along with a lower floor, meaning elderly folk don't have to 'climb' into the car, instead they can just slide in with ease.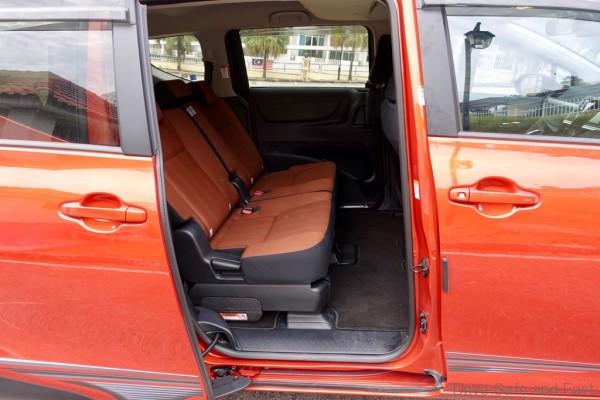 The Sienta doesn't just give you regular, manually operated sliding doors. No. On the 1.5G model, you get a power sliding door on the left side. The 1.5V variant gives you powered sliding doors on BOTH sides. Just lift the handle and it opens and closses itself. You can also operate these doors using the key fob or by pushing a button from the driver's side panel.
Compartments
The Sienta is full of places to put things. 14 compartments in total! Cupholders, bottle holders, coin boxes, key trays, card slots, cubby holes, and multiple glove boxes. It's pretty insane, but it will come in handy.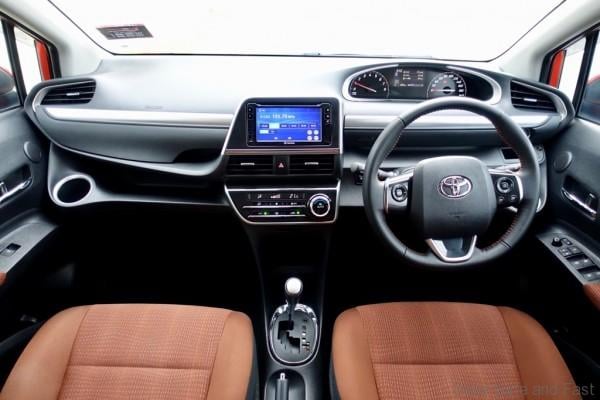 Looks
There's no question that the Sienta is the most distinctive looking car UMW Toyota has on offer. It's got a very edgy design that still manages to look mature enough for the general population. Sheet metal work and plastic exterior trim is distinctive. And because the Sienta is an all-new product, it doesn't feel like the designers have been pulling things out of proportion. The entire thing looks proportionate, modern and sleek. Difficult to do in such a compact form factor.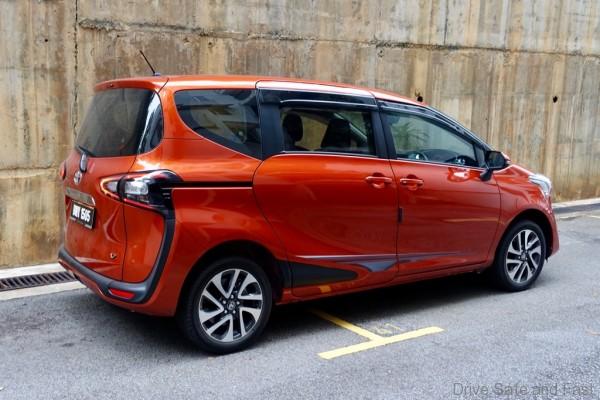 The colour choices are really broad too. In Malaysia, we have access to 7 different colours. Silver Metallic, Quartz Brown Metallic, Grey Metallic, Super White II, Attitude Black, and Orange Metallic. Each of these colours has a great contrast against the trim pieces.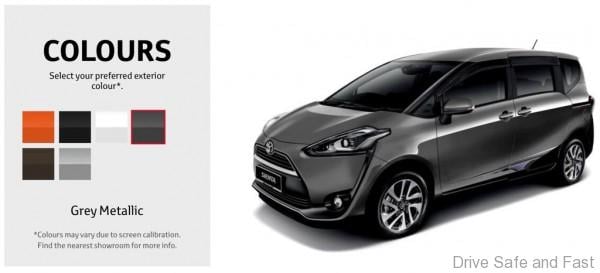 Suspension Tuning
Torsion beam rear suspension is the norm when it comes to vehicles in this category, but Toyota seem to know how to make the most out of theirs. The Sienta, fully loaded with luggage was still very comfortable over bumpy roads near Sungai Buloh. Granted, it's not the ideal suspension setup, but if it's tuned well enough like it is on the Sienta, what difference does it make?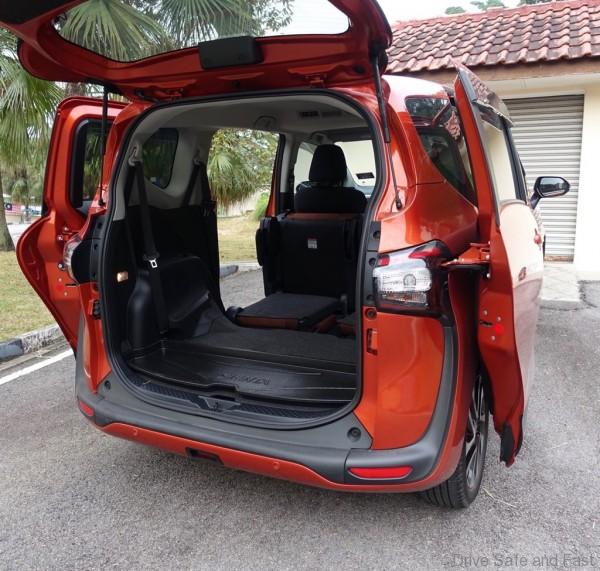 Pricing and Value
At RM90K-RM96K, we feel the Sienta delivers an immense amount of value to the average family man. The 1.5 V is fully loaded with Smart Entry & Push Start, automatic Bi-LED headlamps, 16" alloy rims, a leather-wrapped steering wheel and an automatic air conditioning system for both the front and rear blowers. In terms of safety, you get the full spectrum – traction, stability and brake assists. 3 airbags and ISOFIX anchors.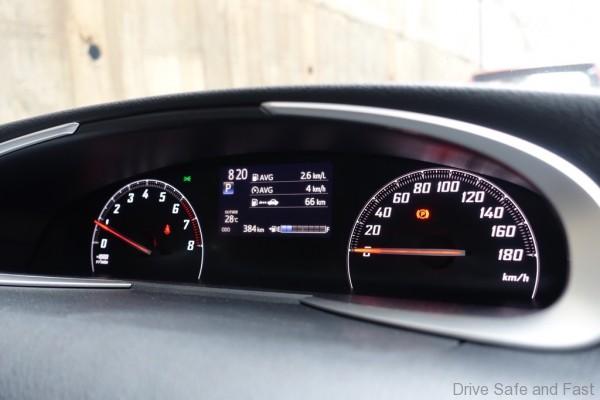 Added value
As if that weren't enough, UMW Toyota have added a few extra bonuses. An integrated Smart Tag system, a 7" multi function infotainment system with a reverse camera and navigation. You can even get it with Premium Security and Solar film.
Toyota Sienta 1.5 V Specifications
Engine: Inline 4, Dual VVT-i
Capacity: 1496cc
Gearbox: CVT Automatic with 7-speed Mode
Max power: 106hp @ 6000rpm
Max torque: 140Nm @ 4200Nm