Cars
Published on December 26th, 2017 | by Subhash Nair
5
E200 Avantgarde vs E250 Exclusive: Which is the Better Benz Buy?
The E-Class has always been the right way to enter the Benz brand. It's large and technologically-rich enough to uphold most of the brand's values, and priced and packaged to suit professionals and established businessmen. For many, buying an E-Class isn't a matter of 'if' but 'which'. There is a full-spec Plug-in Hybrid Electric Vehicle (PHEV) version called the E350e. Not everybody wants electric power, and some are on tighter budgets. So, which petrol variant should you go for?
And to answer that question, we took 2 variants of the locally-assembled E-Class – the E200 Avantgarde (in White) and E250 Exclusive (in Black).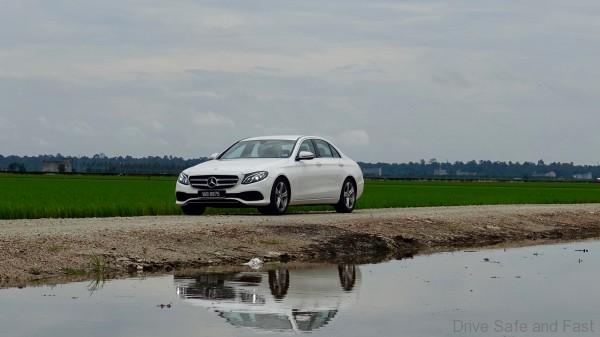 Look & Feel
This new generation of E-Class vehicles, which bears the internal designation W213, is more in touch with Benz brand values than any E-Class before it. This is a car that feels absolutely at home with itself. This generation of Mercedes-Benz vehicles return strongly to Bruno Sacco's principle of "horizontal affinity".
As a consequence, the E-Class' styling bears a strong family resemblance. Both styling cues and proportions are shared with the C- and S-Class cars, but there are plenty of unique identifiers. To learn more, read this article.
The W213 is characterised by its bold curves and stately appearance. It's an elegant car that looks and feels expensive.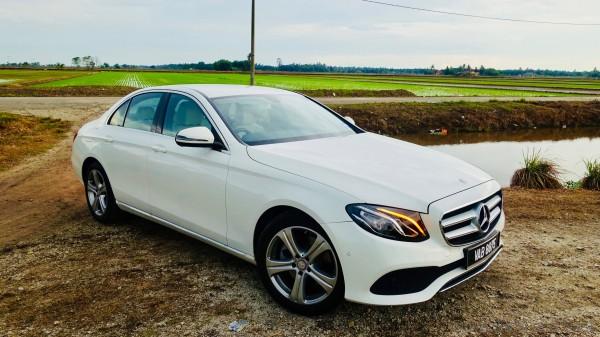 Between the two Exclusive and Avantgarde, there are plenty to distinguishing design features. To break it down easily for you, it's the Grille, Rims, Headlights, Sunroof, Interior Leather + Trim Finish, Power Boot and Speakers
Grille & Rims
The Avangarde grille lends the car a sportier, youthful appearance. The 5-spoke 18" rims are large, but a tad on the safe side in terms of design.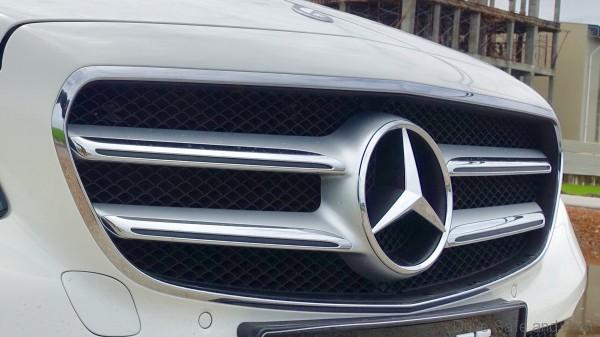 Not only were the E250's 19" ten-spoke alloys a lot easier on the eyes, but they also seemed to have a negligible effect on the ride and noise levels.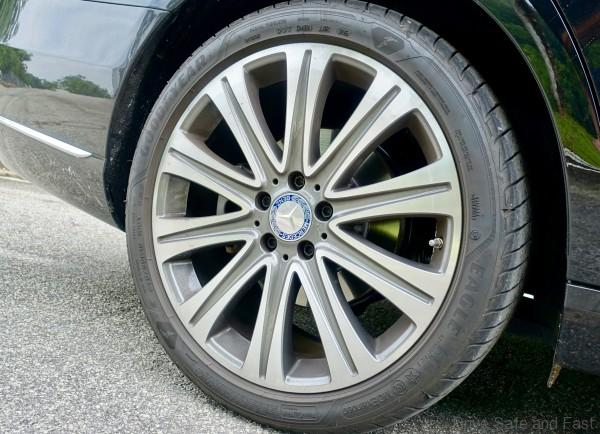 The E250 with the 'Exclusive' grille features the three pointed star mounted above the grille in classic Benz fashion. Though it's subjective, we think this better suits the E-Class look.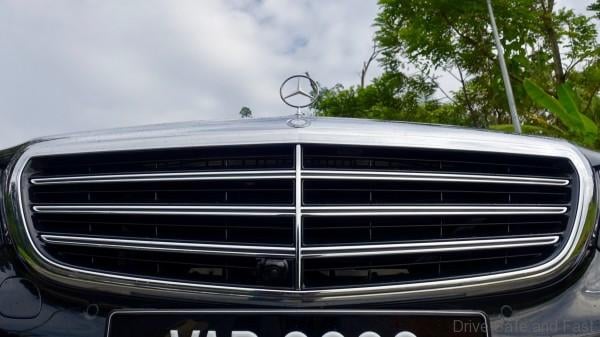 Headlights
Both the E200 and E250 have LED headlights. Awesome. That's how it should be done at this price point. And since you're paying more for the E250, Mercedes-Benz Malaysia give you a more advanced system that can let you drive with Full Beams on without blinding other drivers.
In my testing, the system was well implemented, but the amount of value it adds to a drive is subjective.
Sunroof & Interior Trim
Another major change in design can be found in the cabin. In the E250, there's a panoramic moonroof whose front half can be slid open.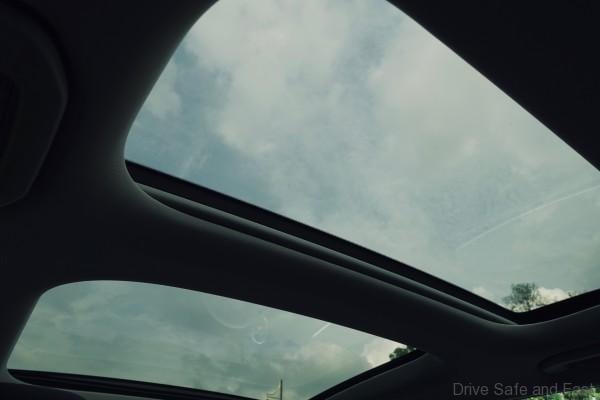 The Avantgarde trim puts aluminium finished trim pieces against Artico Leather. In the Exclusive, you will find wood-finished inlays against Nappa Leather seats, which have a different stitch pattern too. Both Artico and Nappa are fine choices, with the former offering durability in place of a more supple feel.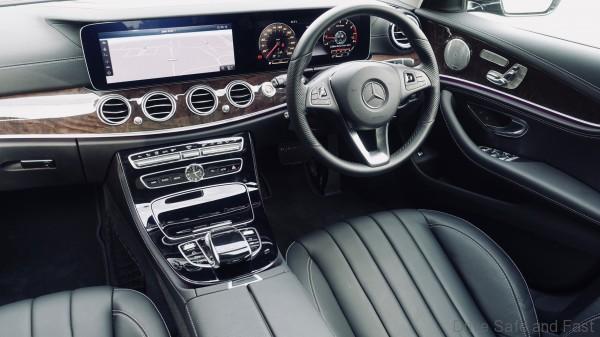 Power Boot & Speakers
As one would expect by now, the E250 Exclusive gives you a powered bootlid that can be opened and closed with a touch of a button. The E200's boot can be remotely unlatched, but you'll have to lift and shut it yourself.
The speakers in the  E200 good enough, but the Burmester system is phenomenal. Not only do they sound great, but their grille pieces are beautifully integrated.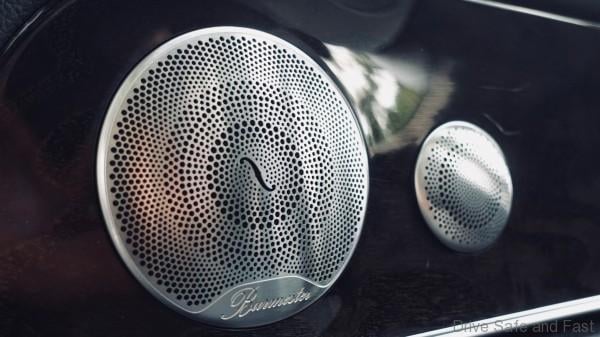 What's noteworthy about both cabins is the sheer amount of customizability through the lighting and digital displays.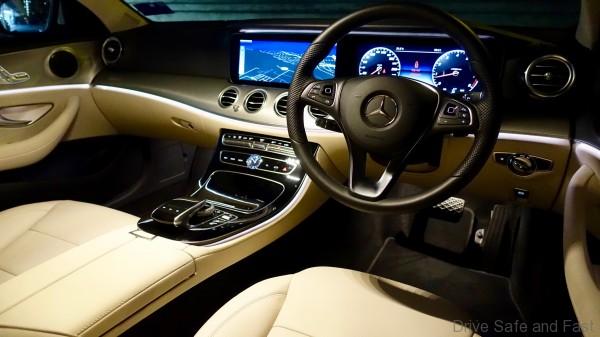 Even after you select the interior colours you like best, you can still go into the Settings and choose one of three preset instrument cluster styles. 'Classic', which replicates the dials found on previous generation Benz vehicles. 'Sport', which puts some yellow into the mix along with a tweaked design. But our favourite was 'Progressive', which looked unlike anything else we've seen. In any of these modes, the dial and additional info can be customised to display what you need, be it directions, the radio or your phone's settings.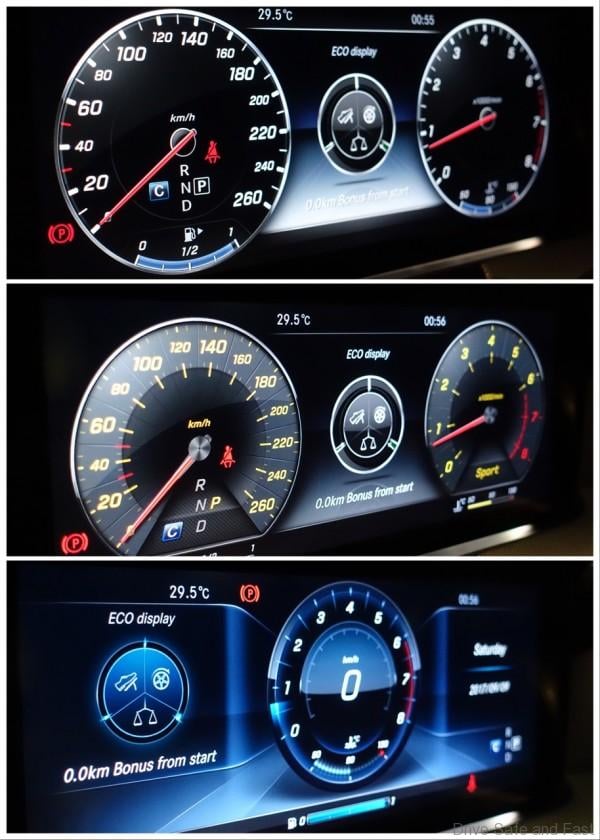 You also have access to full range of RGB LED ambient lighting colours. You can fine-tune your interior lighting choice to your heart's delight. While some colours, like red and blue may not be as suitable, lighter golds, silvers and teals suit the car perfectly. In any case, it's one more way you can make your W213 E-Class truly yours.
Performance
In both variants of the E-Class, you get a 2-litre direct injection turbocharged inline 4 petrol engine (boy what a mouthful) sending power to the rear wheels via a Daimler-built 9G-TRONIC transmission. That's right, you get a 9-speed gearbox in this Benz. Gears 7, 8 and 9 provide healthy overdrives for even at speeds below the national highway limit. We have no doubt that this gearbox contributes to the E-Class' extremely impressive fuel economy. In both cars, we could hit 6 liters per 100km easy.
In terms of power, the E200 gives you 184hp and 300Nm of torque while the E250 outputs 211hp and 350Nm of torque. Both cars hit peak power and torque at the same point in the rev range and feel nimble despite the size. Roll is impressively managed and variable damping, throttle and steering response can be selected by the driver. In ECO mode, the gearbox is automatically disengages from the engine for an ultra-efficient 'coasting' mode.
Kick things into comfort and you have yourself the traditional, supple ride the E-Class is famed for. Sport and Sport+ put things on edge. The gearbox becomes reluctant to go into its last 2 gear ratios and the accelerator has a much more responsive feel to it.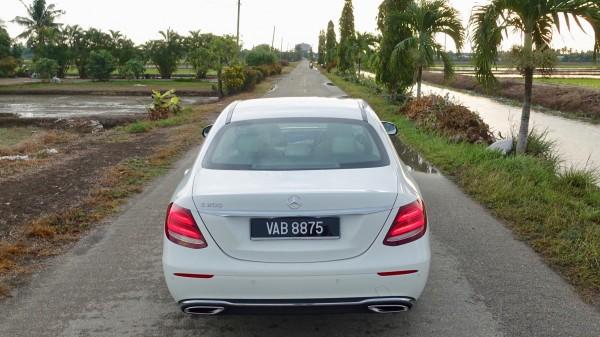 In all honesty, we feel the E200 has more than enough power for most people. The sprint too 100km/h from a standstill happens in less than 8 seconds. In the E250, it happens in less than 7 seconds.
Ownership Costs
Arguably the most important question is the one about value. Yes, you're getting a lot more with the E250, but how much more does it cost? Well, the E200 comes in at about RM348,888 vs the E250's RM383,888. With the same annual road tax rate, the only other big concern is your annual insurance, which may vary depending on your policy, but expect to pay a little more for the E250 here too.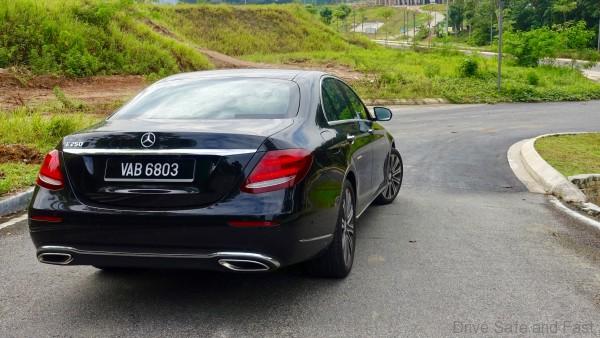 To us, there's no question – the E250 is a much better buy. Why? Well, like many executive sedans, the W213 is multi talented. It can be packaged to be anything, from a premium airport taxi to a sports sedan. But the reality is that in Malaysia it works best as a status symbol.
Thanks to the presence of a hood ornament and the larger, better-looking rims on the E250 feels like a much more complete car. It does come very close to the price of a full-spec E350e, but like we said earlier – there are plenty of customers who are looking to avoid hybridisation completely.
Mercedes-Benz E200 Specifications
Engine: Inline-4 turbocharged
Capacity: 1991cc
Gearbox: 9-speed Automatic
Max power: 184bhp @ 5500rpm
Max torque: 300Nm @ 1200rpm
0-100 km/h: 7.7 seconds
Price: RM348,888
Mercedes-Benz E200 Specifications
Engine: Inline-4 turbocharged
Capacity: 1991cc
Gearbox: 9-speed Automatic
Max power: 211bhp @ 5500rpm
Max torque: 350Nm @ 1200rpm
0-100 km/h: 6.9 seconds
Price: RM383,888