Automotive
Published on December 21st, 2017 | by Subhash Nair
4
Why I Can't Stop Thinking About the Mercedes-Benz 190E
There are plenty of beautiful, lovable cars on this good earth. But only a handful keep me up at night.  In the last couple of months, I've been laying awake at night thinking about one car in particular – the Mercedes-Benz 190 E. For those unfamiliar with the 190 E, here's a crash course: it's basically the first C-Class before Mercedes-Benz started calling it that.
Internally, it's known as the W201. It was the company's first compact sedan and sold fairly well around the world, though its bigger brothers, the W124 (E-Class) and W126 (S-Class) were more popular.
So why has it been occupying so many of hours of my time? Well…
'80s car design has grown on me
I won't deny the '80s were a boring era for car design, but to me, some of the best uses of the straight line can be traced back to cars of this era. I mean, just look at how few curves are on cars like the 190 E. And yet, it's still a striking looking thing. Manufacturers had their reasons for the ultra-conservative styling of the era, but they made the most of it, and the 190 E is probably the most aggressive yet stately looking mass-produced car with this styling.
My dad used to have its bigger brother
The first car to really burrow its way into my psyche was my dad's W126 (300 SE). He sold it in 2005 and miraculously, I found it (the exact same car, but resprayed silver) near my new place. So it MUST be special.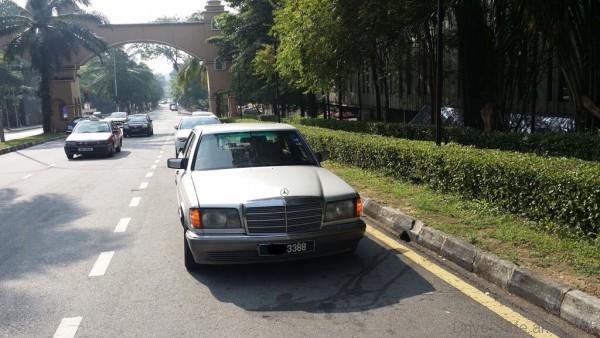 I'd love to own a 300 SE, but the huge displacement and accompanying road tax is a major turn-off. The W124 (E-Class) is a viable alternative, but the 190 E is just so much… better. Less common, better looking, and cooler in every way.
Bruno Sacco's favourite design
One of the most influential car designers, Bruno Sacco, says that it was his favourite car designs. This guy is responsible for a LOT of car designs, from sports cars to stretch sedans, yet he singled out Mercedes-Benz's first compact sedan. Why? Well, imagine what the 190 E accomplished – it moved all the prestige associated with the brand onto something smaller than the company had ever made. And it looked great from the get-go. It's not easy. Look at what happened with the A-Class? Only now, iterations later, does it have the full appeal of the brand, design-wise.
The E30 has aged badly in comparison
Car enthusiasts talk about the E30 like it's the best thing since sliced bread. And yes, the M3 was amazing for its time. But if you're going to buy a 30 year old car for its performance characteristics, you're going to be thoroughly disappointed. I guarantee any modern family sedan will smoke it and won't be as scary to drive hard on a regular basis.
Yes, the E30 was better to drive. But 30s years later, how different is a 2-litre E30 from a 2-litre W201 to drive daily? Marginal, probably barely noticeable. What will be noticeable is the E30's tendency to break, rust, and fail spectacularly and consistently. The 190 E isn't 100% bulletproof, but it was built to a higher standard.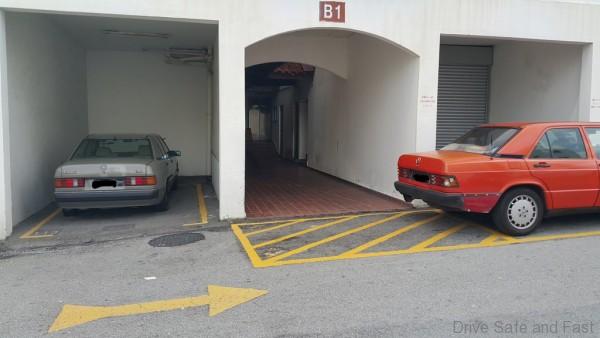 Mechanically, it's a mini E-Class
We mentioned the W124 E-Class plenty throughout this article. Well, these two cars are very closely related. A lot of suspension componenets are basically plug-and-play. The engines too are shared.
What that means is that you can find the 190 E with 1.9-litre and 2-litre engines commonly. If you're brave, you could probably drop in a six cylinder from the W124. Probably. Plus, plenty of these cars come with a manual transmission. With many running condition cars going for less than RM10,000 and parts cheap and widely available, I'm struggling to find reasons NOT to buy a 190 E.