Motorsports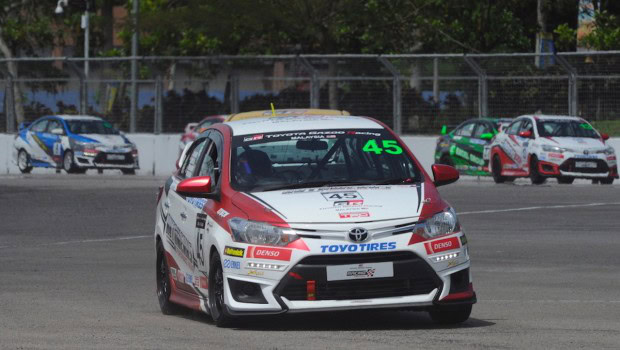 Published on January 16th, 2018 | by Daniel Sherman Fernandez
0
5 or maybe 6 reasons to catch the Vios Challenge in the Toyota GAZOO Racing (TGR) Racing Festival in Johor this weekend
Watch 40 Toyota Vios drivers outdo each other.
The Toyota Vios is already one of the favourite cars on the road today and now you get to see them race on a purpose-built track on closed public roads. The Vios 1.5J Manuals are all fitted with bodykits, exhaust system and racing parts so they look mean and they go pretty fast.
Celebrities will be there.
The Vios Challenge is part of the Toyota GAZOO Racing (TGR) Racing Festival that promotes lots of activities for the family. The celebrities will be there to meet their fans and some will even be racing so go watch these actors and actresses, singers and even a model duke it out on track.  A couple of top Japanese drift drivers will also be displaying their talents there so don't miss it.
Toyota boss goes racing too.
The Deputy Chairman of UMW Toyota Motor Akio Takeyama not only conducts boardroom meetings, he goes and puts on his racing suit and races in the Vios that his company built. How much more hands-on is that?
Latest Toyota models there & you can test drive most of them.
The updated 2018 Toyota Vios will be there together with the popular C-HR that has yet to be launched in Malaysia. Everyone loves the C-HR and you would too if you go see it. Yes, you get to step inside it as well. Take a test drive with most of the Toyota models and ask about the latest promotions.
Lots of prizes to be won by spectators
There will be lots of games on stage and prizes to be given away. When you register at the door, you'll even get a goodie bag of exclusive merchandise. Who knows, you may even be able to enter the sweepstakes and win yourself a brand new Toyota Vios SE.
It is completely free
There's no ticket or reservations needed. Just go to Medini on Friday, 19th or Saturday 20th of January 2018 between 9am and 6.30pm to participate in all the activities.