Automotive
Published on February 26th, 2018 | by Subhash Nair
0
Mercedes-Benz NZ Wheels Klang Reopens Fully Upgraded
Continuing its relentless pursuit of the Best Customer Experience and unrivalled brand excellence, Mercedes-Benz Malaysia together with authorised dealer, NZ Wheels, today unveiled the Mercedes-Benz NZ Wheels Klang Autohaus. Mercedes-Benz NZ Wheels Klang also features the first separate facility for a Mercedes-Benz Proven Exclusivity centre in Malaysia, a dedicated space for customers to view and test drive an extensive range of certified pre-owned Mercedes-Benz cars located adjacent to the Autohaus.
"We congratulate our dealer partner NZ Wheels on the official launch of the Mercedes-Benz NZ Wheels Klang Autohaus. This latest Autohaus demonstrates our continuous commitment to the Malaysian market, our customers and our fans. As we remain focused on providing our customers with the Best Products and Best Customer Experience, we will also continue expanding customer touchpoints nationwide, investing in developing key areas including talent, technology, production and services," said Mercedes-Benz Malaysia President and CEO, Dr Claus Weidner.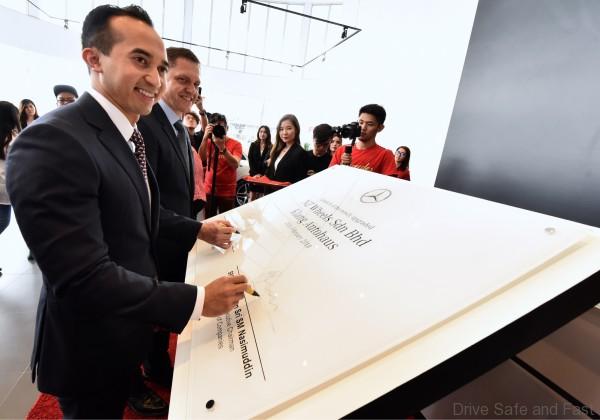 A total of RM6 million was invested in upgrading the Mercedes-Benz NZ Wheels Klang Autohaus to now be compliant with the Mercedes-Benz Presentation System II (MPS II) autohaus concept, the global Autohaus benchmark of customer experience, complete with the new Mercedes-Benz Corporate Identity (CI). The new Mercedes-Benz CI goes beyond merely serving as a design concept, it also improves orientation to the customer, supports consulting discussions and naturally underlines the values of the Mercedes-Benz brand as the No. 1 premium automotive brand in the world.
With a total built-up area of almost 320,000 sq. ft., the NZ Wheels Klang Autohaus has a total display capacity of 17 vehicles — three of which are Mercedes-AMG cars at the AMG Performance Centre, and is managed by around 70 personnel across sales, technical services and spare parts functions. A full-fledged 3S centre, the Autohaus is equipped with 30 work bays, capable of servicing up to approximately 650 vehicles a month, providing general and specialised repair solutions.
With customer comfort in mind, the i-Showroom in Mercedes-Benz NZ Wheels Klang Autohaus includes digital touch screens for customers to gain a better understanding of Mercedes-Benz product features and sales processes. The Mercedes-Benz NZ Wheels Klang Autohaus is also equipped with a private Star Lounge for a personalised and premium atmosphere. In addition, the latest upgrade now features Service Differentiation – an exclusive range of personalised after-sales services that offers flexibility and convenience which includes pick-up/drop-off of customer vehicles, after-hours drop-off and fast-lane service.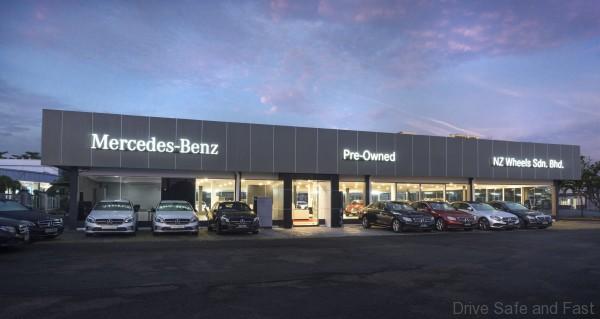 The Mercedes-Benz NZ Wheels Klang Autohaus is one of seven authorised Mercedes-Benz Autohauses in Selangor, to support the increasing need for premium service and experience among Mercedes-Benz customers.
To date, Mercedes-Benz Malaysia has 33 dedicated dealerships nationwide delivering the Best Products and the Best Customer Experience throughout the entire customer journey, maintaining the German marque's position as the largest premium automotive dealer network in the country.