Cars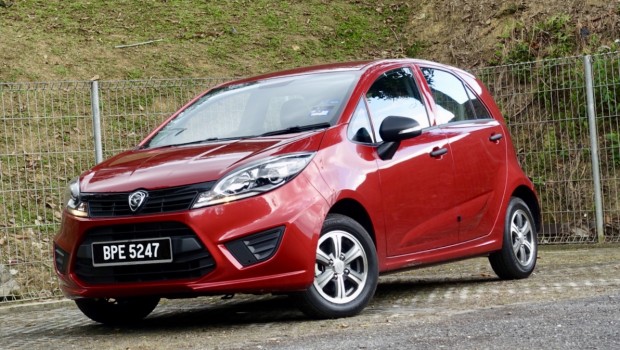 Published on February 26th, 2018 | by Subhash Nair
0
Proton Iriz 1.3 Manual Standard: An Affordable Way to Have Fun
I've taken the Proton Iriz out for review 3 or 4 times now, each instant in a different configuration. And I've written plenty about it too.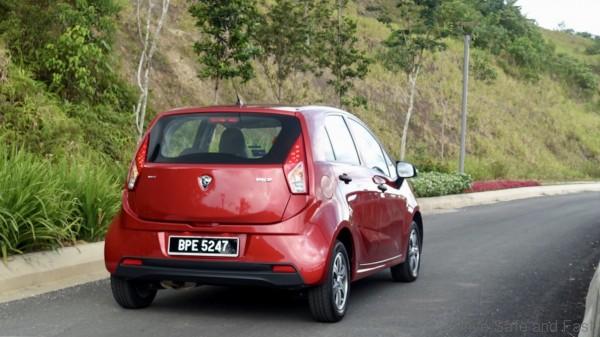 But you know what's common about every instance I've taken the car? I've always felt a certain reluctance to give it back. I think it's the full package, but more importantly, it's one of the most eager hatchbacks in its segment.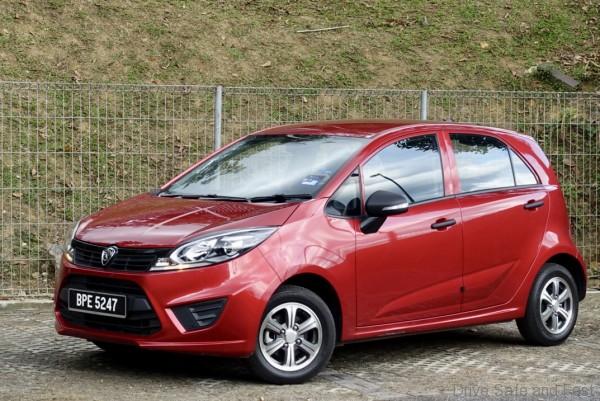 This time around, we took a ruby red version of the 1.3 Standard with a 5-speed manual transmission. The 2017 update makes it more visually appealing and more refined, but we'll get into that later on in the review.
Coming in at under RM43K, the manual 1.3-litre Standard is the most affordable Iriz that you can buy new. It has the minimum of 2 front airbags, but it offers outstanding safety through other means. In terms of active safety, there's the usual braking aids, but there's also Hill-hold Assist and Stability Control. Parts of the chassis is also forged using Proton's hot-press formed steel and ISOFIX anchor points are present. Really, if you're looking for a first car, the Iriz can carry you from the 'P' sticker to parenthood safely.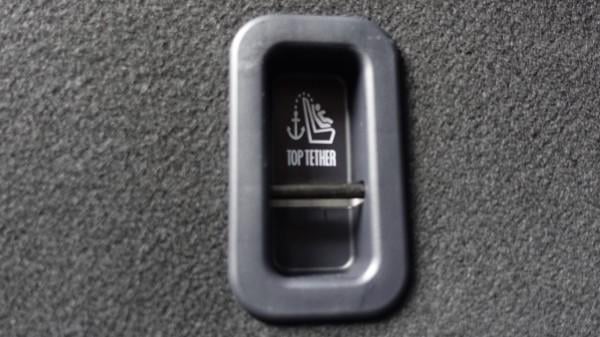 And we mean that especially for drivers who really enjoy the drive. Because what the Iriz does best, especially with this gearbox, is deliver driving enjoyment. The clutch is on the lighter side, and shifts are easy out of first gear.
It's not quite a hot hatch with its meagre 94hp, but the suspension tuning is just perfect. And because the 1.3 is so tame, you can take it to redline every time and still feel completely in control. If you're going to learn to drive fast, start in one of these. Add a set of decent tyres and you'll be ready to tear up B-roads in no time.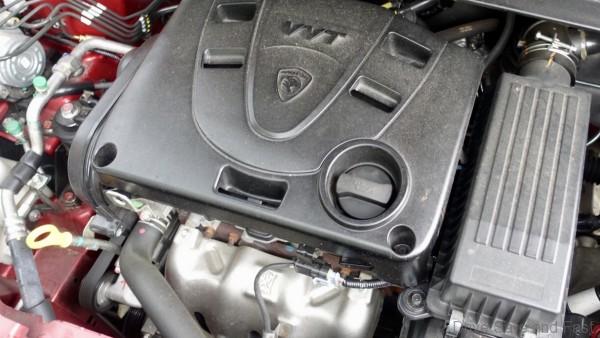 There's an eagerness to the way the Iriz makes you drive. It's one of the few sporty looking cars that makes you actually want to keep pushing forward a little faster. Even with the diminishing returns of flooring it in every gear, the Iriz is a rewarding little driver.
But of course, the smaller engine's true benefit lies in its fuel-sipping qualities. Paired with that manual transmission, you can expect some exceptional fuel consumption figures. To assist in ECO driving, a little green leaf indicator lights up on the instrument cluster whenever you're light-footed.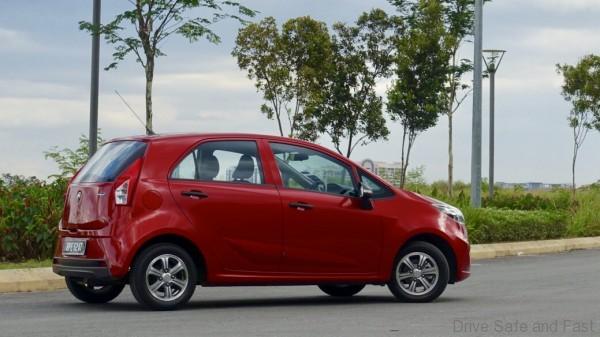 You should be warned that this is not the right engine for a relaxed highway drive. It can certainly hit higher speeds, but the 1.3-litre is more cruising at home around 90-100km/h. Anything higher, and the engine will have to turn above 3000rpm. On long journeys, even with the improved NVH properties, it can get tiresome.
We mentioned suspension tuning earlier, but it deserves another mention for comfort. Few manufacturers can make the most out of torsion beam rear suspension, but Proton appears to be one of them. Comfort in the Iriz is actually surprisingly decent. And with the redesigned front seats now making more room for rear occupant knees, it's an even more appealing package.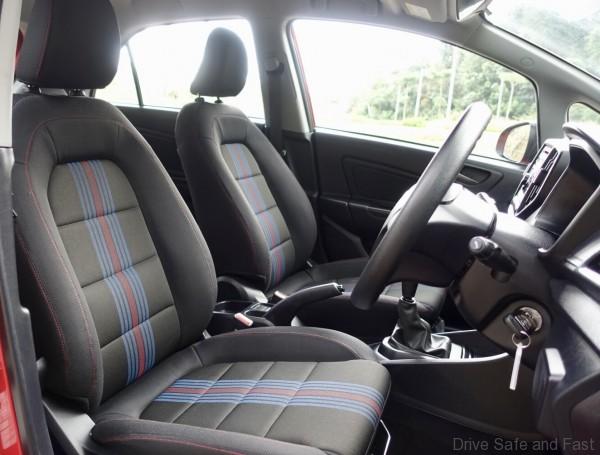 The fabric seats are very supportive, have a nice, sporty pattern and are contoured to fit even larger than average adults. It's great that even on the base model, the seats are this good.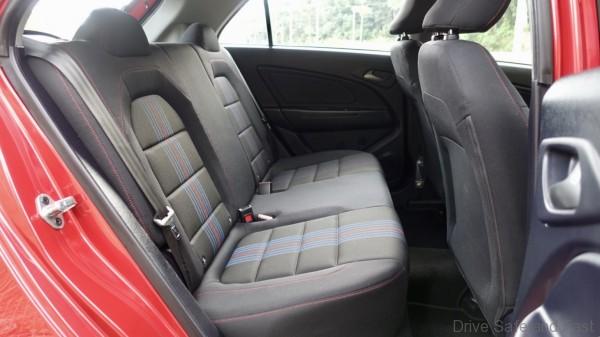 There are a few things that buyers of this vehicle can improve over time. The urethane steering wheel could be significantly improved with some padded leather wrapping. And while the head unit has AUX/Bluetooth/USB/MP3/CD/Radio playback, it could be a little more intuitive to use, so consider an upgrade here as well. Also, larger rims would bring the exterior design out more. These are all relatively inexpensive upgrades that may bring owners more value out of the Iriz over time. The only real hurdle would be the installation of the rear wiper, which has been omitted on this variant. Another small problem is the boot space. All hatchbacks suffer from this, but the fact that the cheaper Saga exists without a boot space problem might disuade some.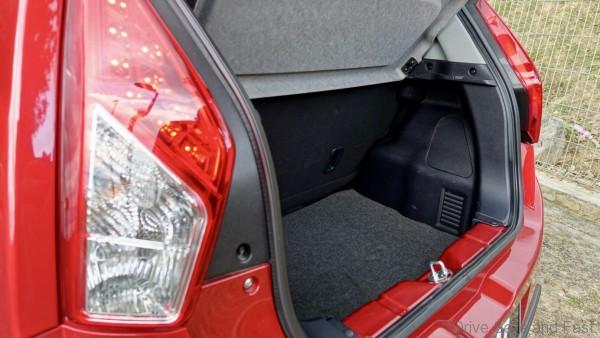 Besides that, the Iriz 1.3 Standard MT is actually still a compelling car. The new Myvi 1.3 MT, which we have yet to test, may have a few aces up its sleeve, but we like the Iriz for its design, value, high strength construction and its driving character.
Proton Iriz 1.3 Standard MT Specifications:
Engine: Inline 4, DOHC, VVT
Capacity: 1332cc
Transmission: 5-speed Manual
Power: 94hp @ 5750 rpm
Torque: 120Nm @ 4000 rpm
Price: RM42,397.37